Join Eric Min and lots of special guests this week for the 5th annual Thanksgiving Day Ride!
Eric Thanksgiving morning ride has become an annual tradition on Zwift. It's a fun way to pre-burn some calories before the feasting begins. Here's more info…
Hear from the Big Man
Typically these rides have been a place where Mr. Min gives us a glimpse of what's coming up next for Zwift. If you want to hear from the CEO himself on a variety of Zwifty topics, this is a fun way to do it!
Ride Details
Date and Time: 7AM PST / 10AM EST / 3PM GMT this Thursday, November 28th
Route: Sand and Sequoias
Length: 60 minutes
Pace: past Thanksgiving Day rides have been loosely-controlled affairs, with Eric Min averaging around ~2.6-2.8w/kg (190-200 watts). This ride will not be using the leader fence, so expect it to be strung out, with some riders going harder on the front. It's a social ride, so go at your pace and enjoy the big group!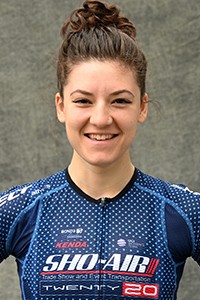 Special Guests
Reigning UCI elite TT world champion Chloé Dygert (Team Sho-Air TWENTY20) will be on the ride as well, and easy to spot with the red beacon over her avatar. GPLama Shane Miller will also be there, along with Zwiftcast's Simon Schofield, Zwift Community Live's Nathan Guerra, many Zwift leaders from Zwift HQ, and myself!
Signing Up
Sign up via Zwift Companion, in game, or on the web.
Hope to see you there!