Rolled out with the first version of FutureWorks steering back in October 2019, Repack Ridge is Zwift's first and only MTB singletrack. Steering here has always been accomplished by the Companion app running on your smartphone mounted to your handlebars.
Now Zwift has released an updated version of FutureWorks steering which allows us to steer on all Zwift roads, provided we have an Elite Sterzo Smart connected.
But can we use the Sterzo on Repack Ridge? The answer is: yes! Just access the trail the same way you always have, but with your Sterzo connected. Here's how to do it…
Finding Repack Ridge
To ride Repack, you must first find the trailhead. It's a one-way trail found in Titans Grove. If you enter Titans Grove from the north and ride south for another 2 miles you will arrive at the trailhead, which is on the right.
There is no route choice which puts you directly on Repack Ridge – the best you can do is choose a route which will take you to the trailhead after a few miles of riding.
Choose "Dust In the Wind", "Muir and the Mountain" or "Quatch Quest" Watopia routes for the most direct line to the new trail. This way you won't need to select any manual turns until you until the (?) prompt comes up near the new trail (see below).
Companion Required
There is one bit of weirdness when it comes to riding Repack with a Sterzo: you must have the Companion app connected to your ride in order to get the turn prompt which allows you to get onto Repack Ridge. This is a holdover from the original version of steering which used the Companion app. Here's what that turn prompt looks like: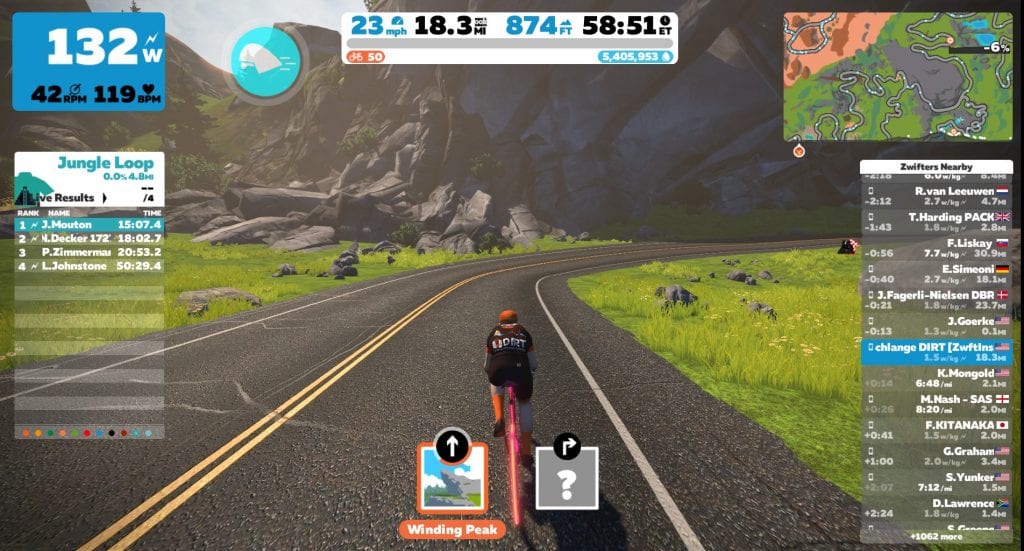 Once you're at the Repack Ridge trailhead, you'll see prompts which imply that steering is still being controlled by the Companion app. Disregard these – apparently if you have a Sterzo connected, then the Companion app doesn't do any steering. Start your Repack ride, and steer with your Sterzo as normal.
I found that having the steering sensitivity slider in the middle worked best, but you can mess with this setting as you ride to dial it in just right. Now go shred some virtual gnar!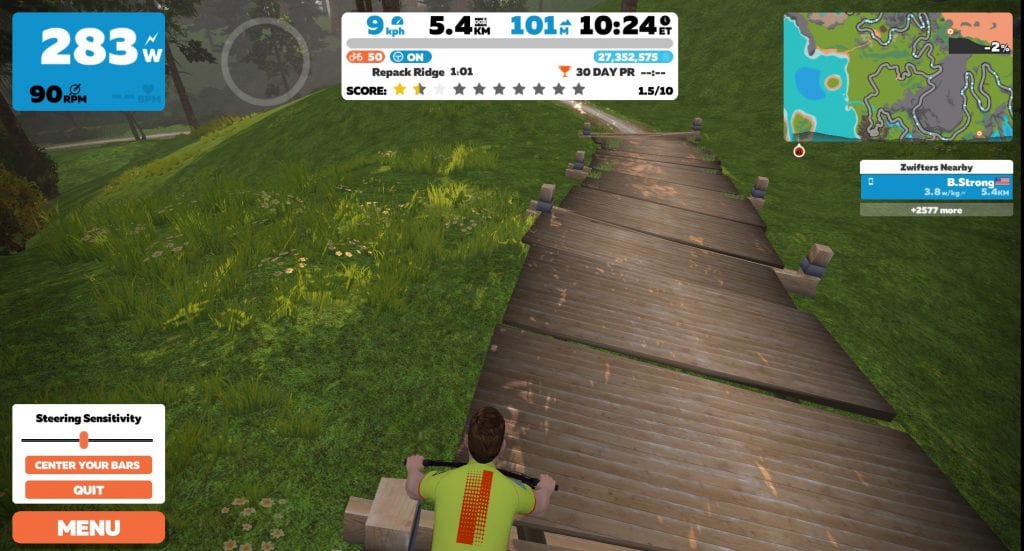 Questions or Comments?
Share below!