Zwift rolled out steering tonight, a beta feature which is the first release under Zwift's new FutureWorks platform. Never before have Zwifters been able to control the direction of their avatar… but that all changes today!
How To Start Steering
Want to give it a go? Here's how to do it:
Make sure your Zwift install is up to date
Make sure Zwift Companion is installed and running on your phone, and your phone is mounted to your handlebars
You'll want to have your front wheel set up in a way where it can be easily turned (perhaps a tilted lazy susan) and/or allow your entire bike to lean (perhaps using a rocker plate)
Choose "Dust In the Wind", "Muir and the Mountain" or "Quatch Quest" Watopia routes for the most direct line to the new trail
When you begin riding, make sure Zwift Companion is paired up and showing your location on the map. You will not receive the steering prompt unless Zwift Companion is connected to your Zwift session.
When you reach the fork in the road with a right turn marked by a question mark–take the right turn!
Follow the instructions to start steering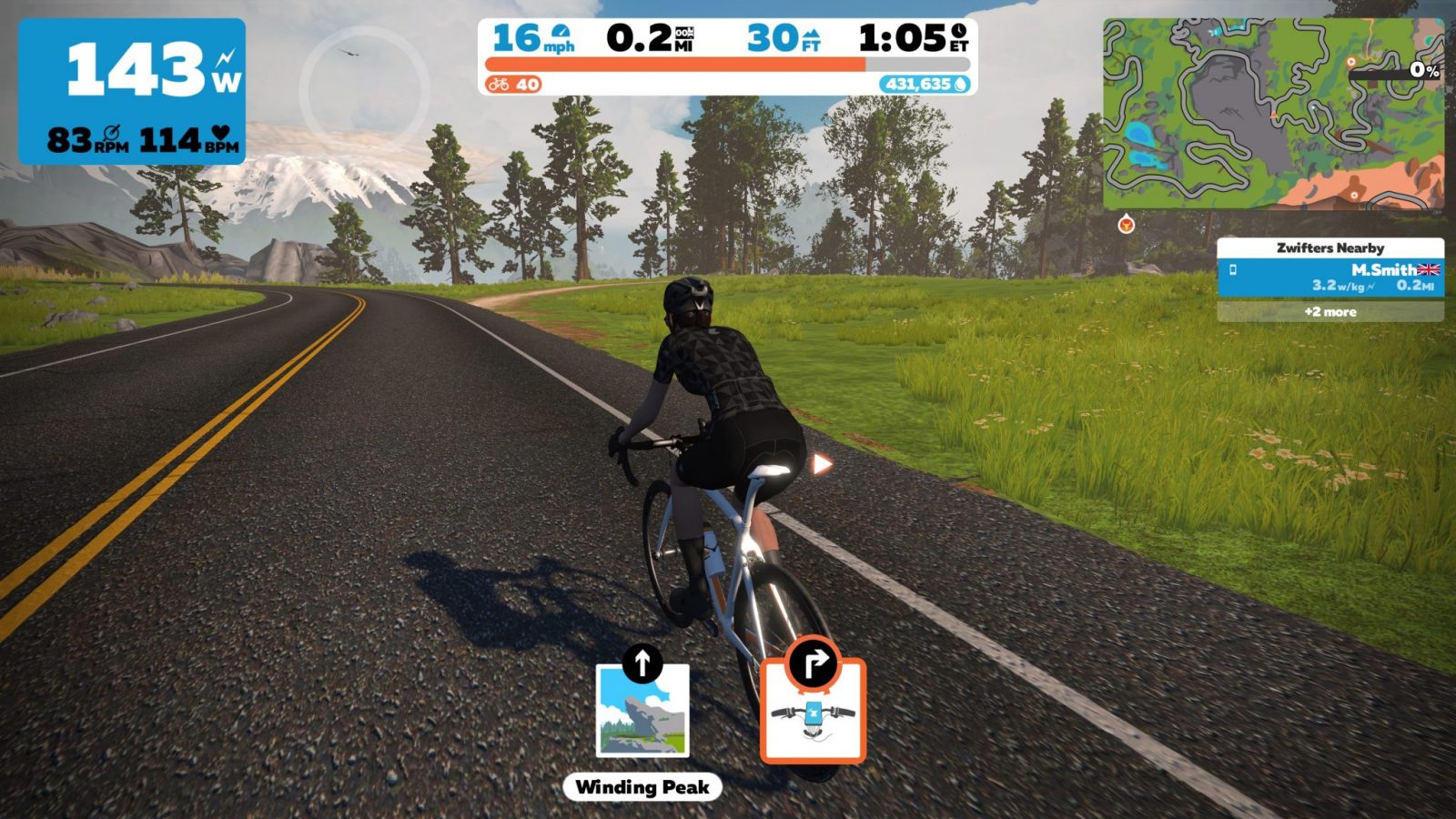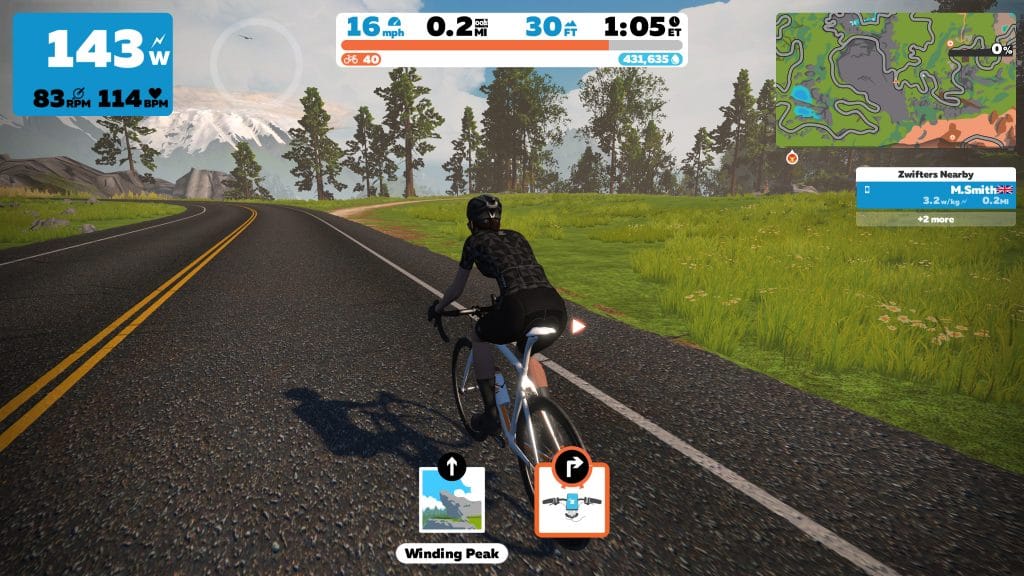 Once you finish riding Repack Ridge, you can ride down the paved road, flip a u-turn after passing the trailhead, then turn right onto the singletrack again if you'd like. Repack Ridge is a one-way road for now, so you can only enter from one direction.
Need more specific directions? Check out this thorough support page on Zwift's site.
Unlocking Your MTB
According to Zwift, if you finish the course is under 12:30 with all 10 stars and you'll unlock the Zwift mountain bike frame and wheels. (I finished with just 9 stars and still unlocked the bike and wheels.)
The mountain bike can be ridden anywhere in Zwift. Prepare to see some fat tires on the tarmac!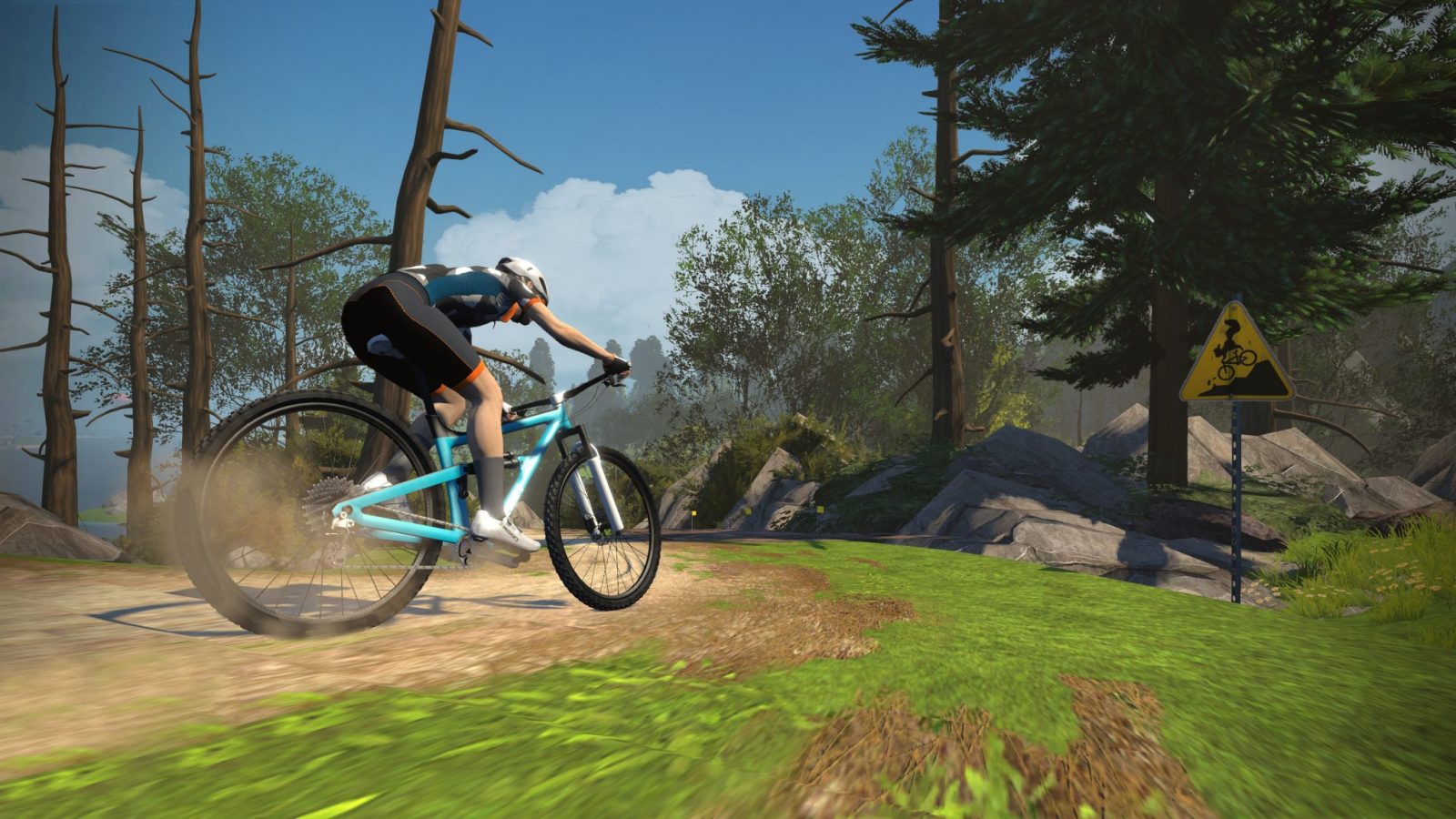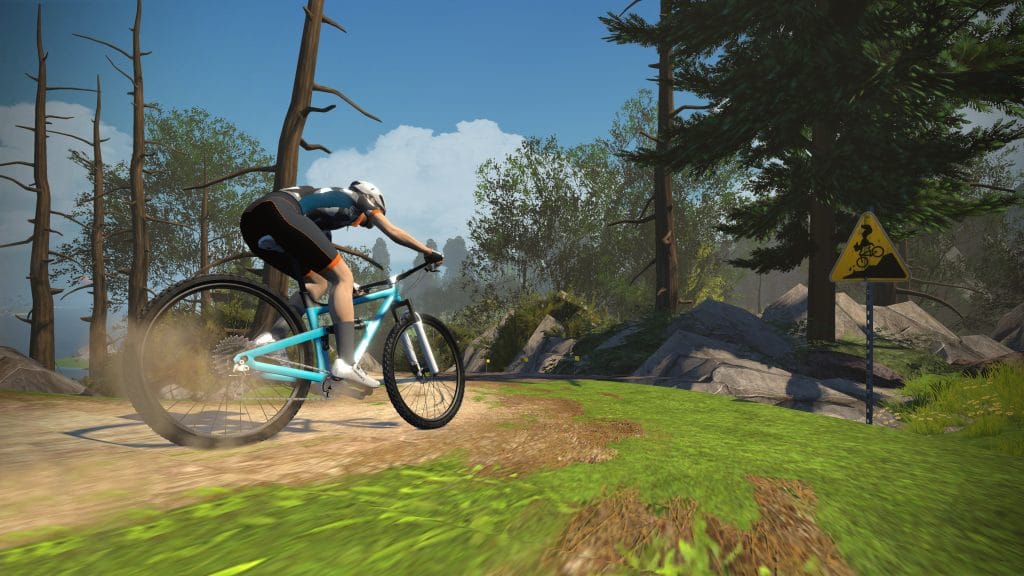 About the New Course (Repack Ridge)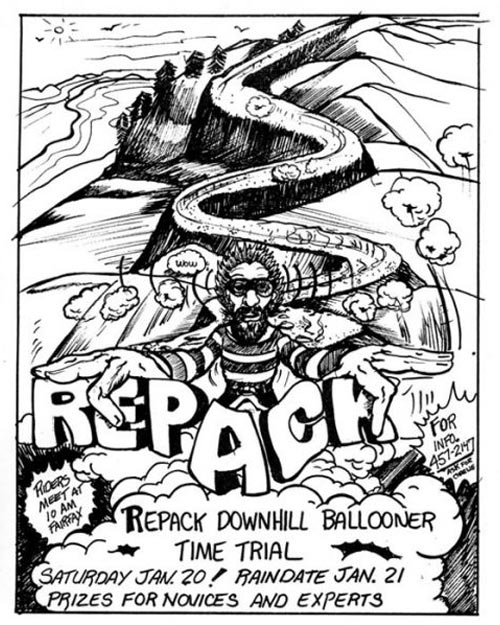 The new singletrack section is named "Repack Ridge", a shoutout to the Repack course in Marin County, CA which played a crucial role in the early development of mountain biking between 1976-1984.
Why was it called Repack? Because the bikes' old hub coaster brakes would get so hot the heat would vaporize, and riders would have to repack the hub with new grease after a run or two!
Zwift's course is a bit like Repack–similar in length, and both courses finish with a tough climb containing multiple hairpins.
Here's a Strava segment details for Zwift's Repack Ridge:
Distance: 3.1km (1.9 miles)
Elevation Gain: 94m (308′)
Skeptical?
Steering not for you? Jon Mayfield says there's no reason to be concerned:
For those that are skeptical, don't worry. Steering will most likely never be mandatory for just riding around, training, or even most event formats – but we do see an opportunity for some new modes as well as enhancing existing experiences for those who want it. For now, we're simply testing whether the phone is a workable solution.
What Do You Think?
Be sure to share your feedback in the popup Zwift gives you after finishing Repack Ridge–after all, that's what FutureWorks is all about! But feel free to share your thoughts below as well!