Lists are pervasive in today's society, and as data-hungry cyclists we especially tend to maintain many lists. We take note of the route badges we've earned, the miles we've ridden, the Ride Ons we've received, and even the pizza slices we're entitled to eat.
It may be refreshing take a step back from those lists, however, to contemplate Henry David Thoreau's perspective when he wrote, "A man's interest in a single bluebird is worth more than a complete but dry list of the fauna and flora of a town."
The Laundry List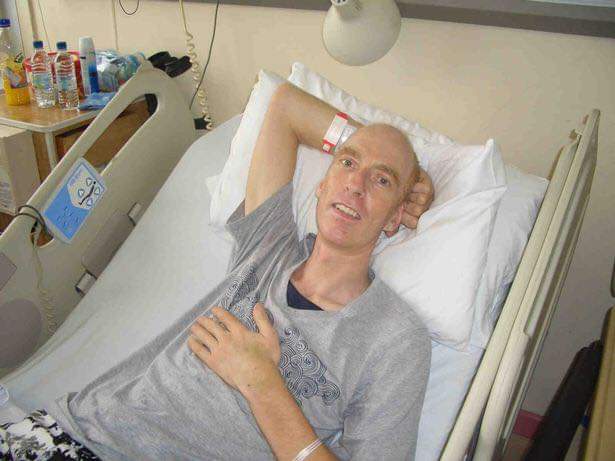 To say that Simon Richardson has a laundry list of medical problems would be an understatement. It reads as follows:
In early 2001 he was struck by a vehicle while training, suffering a broken leg that required surgery and hardware to repair.
Later in 2001, progressively worsening back pain proved to be the result of a fractured spine left undetected which required surgical intervention in November of that year.
In 2003 persistent and progressively worsening spinal symptoms required another spinal surgery.
In 2005 complications of the previous spinal surgeries manifested as progressively worsening and profound left-sided muscle weakness.
Describing Simon's medical challenges through a mundane list is in no way meant to trivialize, but rather to deemphasize. Simon is not defined by the bad that has happened to him. In fact, there are some lists on which he is included that do just the opposite.
Despite the injuries, surgeries, and complications, the Welsh-born Simon resumed cycling in 2005 upon the recommendation of his doctors to aid in his rehabilitation. In 2006 a friend took Simon to a velodrome and introduced him to the track. Richardson, who was a cyclist prior to the accident, started training again on an adapted bike powered by only his right leg.
It was on the track that Simon's talent was noticed and his eye-opening results earned him a spot on the Welsh national team, placing 7th in the Para-Cycling Europa Cup in 2007, amongst many other noteworthy results. His impressive performances earned him an invitation as a guest rider on the British Paralympic team for the 2008 Beijing Paralympic Games.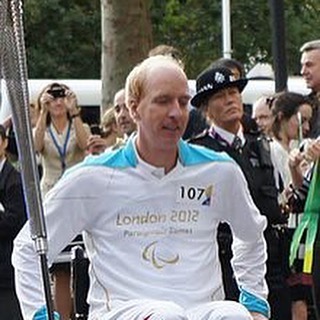 The List of Simon's Olympic Achievements
In acknowledgement of his exceptional performance Simon was appointed a Member of the Order of the British Empire (MBE) on December 31, 2008, and for recognition as an ambassador for his service to Disabled Sport the 2009 New Year Honours.
Simon's career was on the rise, until one fateful day in August of 2011 while training for the London 2012 Olympics.
A Few Additions to the Laundry List
Simon was struck by a drunk driver and left for dead on the side of the road. He was 44 years old, and his laundry list of problems had grown significantly, as Simon's condition was considered critical while he remained in a coma for 15 days.
Multiple spinal fractures
Fractured pelvis
Fractured sternum (breastbone)
Detached lung resulting in only one fully functioning lung
Undaunted and with spirit unbroken, Simon, no stranger to comebacks, resumed training following a prolonged grueling course of rehabilitation and recovery, including countless surgeries and setbacks. He got back to training in 2017 and described it as going well until "I had a bad turn and ended up in the hospital on oxygen." Simon had developed a blood disorder and required stomach surgery to save his life. In 2019 he added two more spinal surgeries to the list following the collapse of the rods in his back.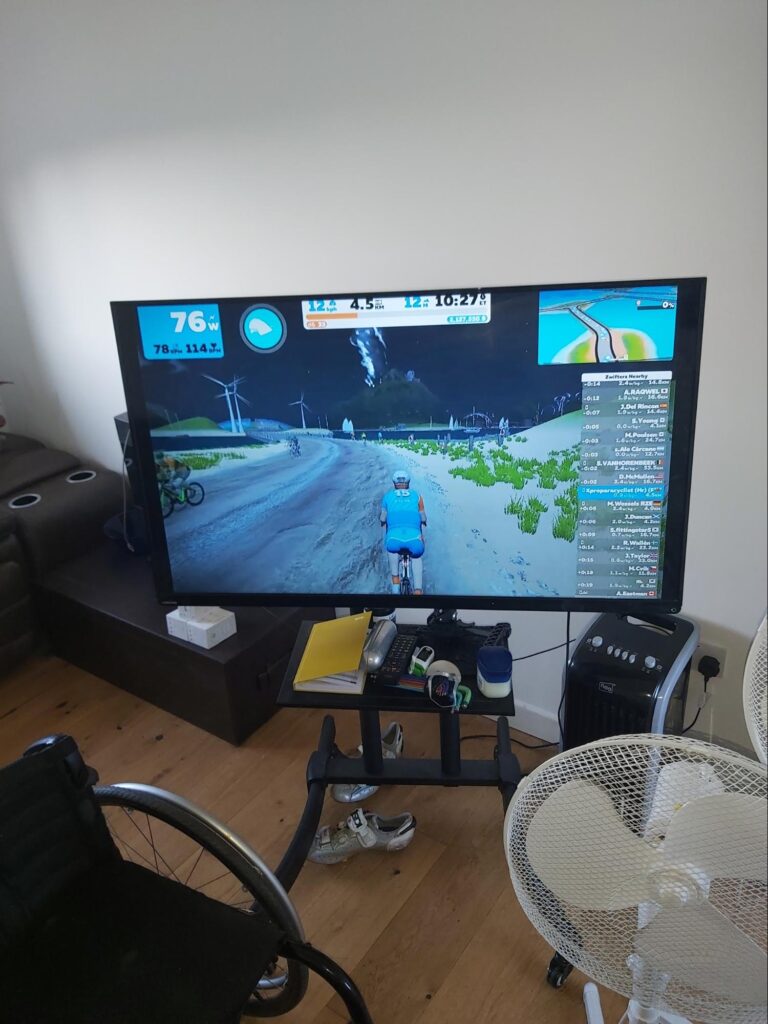 Zwift as a Comeback Essential
Following yet another rehabilitative episode, and another attempt to once again pick himself up and back onto the saddle, Simon found Zwift. "I stumbled upon Zwift after receiving a trial," reports Simon, who dreams of one day again competing in International Paralympic events.
"When I started I was struggling to hit 1w/kg and now I am over 3w/kg," Simon states excitedly. Although he does not require a special bike to Zwift, he does note, "It takes me a long time to warm up and get my legs going."
Simon's List of Zwift Accomplishments
Once his legs got going they didn't stop. Simon completed the Virtual Race Across Europe by riding 4,700km in 52 days. He is currently competing in the Virtual Race Across the World: London to Sydney, a 16,983km competition that will require him to average over 325km per week to complete. Simon has been talking to British Cycling concerning his most recent comeback, and with hope states, "They are interested in me again even being a bit old and said age doesn't matter as long as you are fast."
It would be foolish to bet against Simon, who further states, "Without Zwift I would not want to start cycling and racing again as I am still very nervous to get on a bike on the road. I wish Zwift had been around when I was training for Beijing!"
It is not fair to characterize Simon by placing him on the list of injured athletes who never met their potential, or by describing the man by first reciting his long list of challenges and setbacks. Simon would prefer, and is more appropriately characterized, by his own unique list.
It goes as follows:
Father and husband
Olympic Medal Winner
World Record Holder
MBE
Role Model
Undaunted and unbroken Spirit
Fellow Zwifter
A single bluebird!
The Short List
So how would you categorize Simon Richardson? The man who has averaged one surgery per year since 2001. Who lives a life on wheels, but not the glamorous life that us amateur cyclists dream of. Who has spent as much time during his career recovering, rehabilitating, and coming back from injury as competing at the International level.
And who, despite all this, has achieved the greatest awards and highest honors our sport and society offers. Whose spirit remains undaunted and unbroken!
That list is still incomplete. Ride On Simon!
Tell Us
Don't pretend that you haven't created a cycling-related list. Are you a list writer? What is the most unique and helpful list you rely upon. Share if you feel it would benefit a fellow Zwifter!