Yesterday Saris announced the next iteration of their flagship H-series direct-drive smart trainer: the H4. Now in its 4th generation, the H4 boasts improved accuracy, higher max wattage, and 12-speed compatibility.
H4 Specs
Here are the trainer's key specs (items in bold are upgrades from the H3):
Power accuracy: +/- 1% (H3 was 2%)
Max Wattage: 2300W (H3 was 2000W)
Max Incline: 25% Simulated Incline (H3 was 20%)
Cadence: built-in (improved over H3)
Flywheel: 20 lb.
Connectivity: ANT+ FE-C and Bluetooth FTMS connections
Cassette: not included, 12-speed cassette compatible

XD/XDR freehubs sold separately
Microspline freehub sold separately

Axle Compatibility: 142 mm and 148 mm thru axle, 130 mm and 135 mm quick release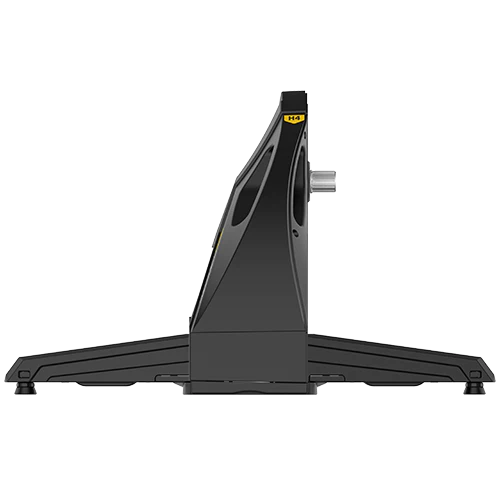 Pricing and Availability
The H4 is priced at $999US and is available today on Saris' website. We aren't seeing it in stock on dealer websites yet, but presume it will be available there soon.
Solid, Affordable, American-Made
The H3 was already a well-respected trainer. Built in America with a heavy-duty cast aluminum housing and beefy 20# flywheel, the H3 was regarded by some as the best ERG-mode trainer on the market.
This upgrade puts the H4 on-par with the industry's leading trainers (Tacx Neo 2T and Wahoo KICKR 5) in key specs like power accuracy and max wattage. (The Elite Justo is in this same group as well, it's just a new product and much less proven than the Neo and KICKR platforms.)
The KICKR and Justo sell for $1199, and the NEO for $1399. The H4's lower price of $999 is probably justified given the "extras" offered by the Neo and/or KICKR like auto calibration, road feel, and Direct Connect.
One Percenters
Going into 2022/23 Zwift race season, claimed power accuracy of +/- 1% is crucial for top-tier trainers since this is a requirement for elite Zwift races like the Zwift Grand Prix and UCI Esports Worlds qualifiers.
(The vast majority of Zwift races have no such accuracy requirement. But if you're strong enough to race against the very best on the platform, you'll need a very accurate trainer/smart bike.)
Saris has long sponsored one of the top teams on Zwift, and their "SARIS | NOPINZ" men's and women's squads were both selected to compete in the Zwift Grand Prix. Thanks to the H4, those riders will be racing on a Saris trainer.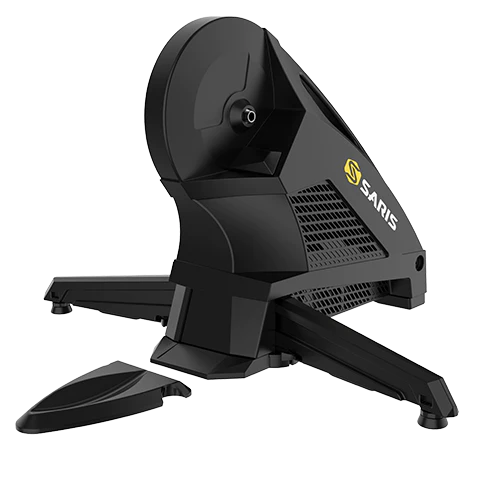 The Company Question
The H4 looks to be a smart upgrade from the H3, but the biggest question in the minds of potential buyers may be: can I trust Saris? With the company being sold Zwifters might be forgiven for being a bit hesitant to pull the trigger on the purchase of a new H4.
Given the H4's pedigree and the fact that we don't see Saris' trainer line going away any time soon, we see the H4 becoming a popular trainer in time. Once company sale plans are known and the H4 has been tested by reputable reviewers, customers' concerns should be eased. But we wouldn't open our wallets just yet.
Your Thoughts
Share below!