Today Zwift announced via a forum post the long-anticipated release of in-game support for Wahoo's Direct Connect accessory. Launched in January 2021, Direct Connect allows you to plug a KICKR 5 smart trainer into your ethernet switch or directly into your computer's ethernet jack for a "hard-wired" connection.
The hope is that this can provide a rock-solid experience free of pesky ANT+ drops and other connection issues some Zwifters have had to fuss with intermittently since early days.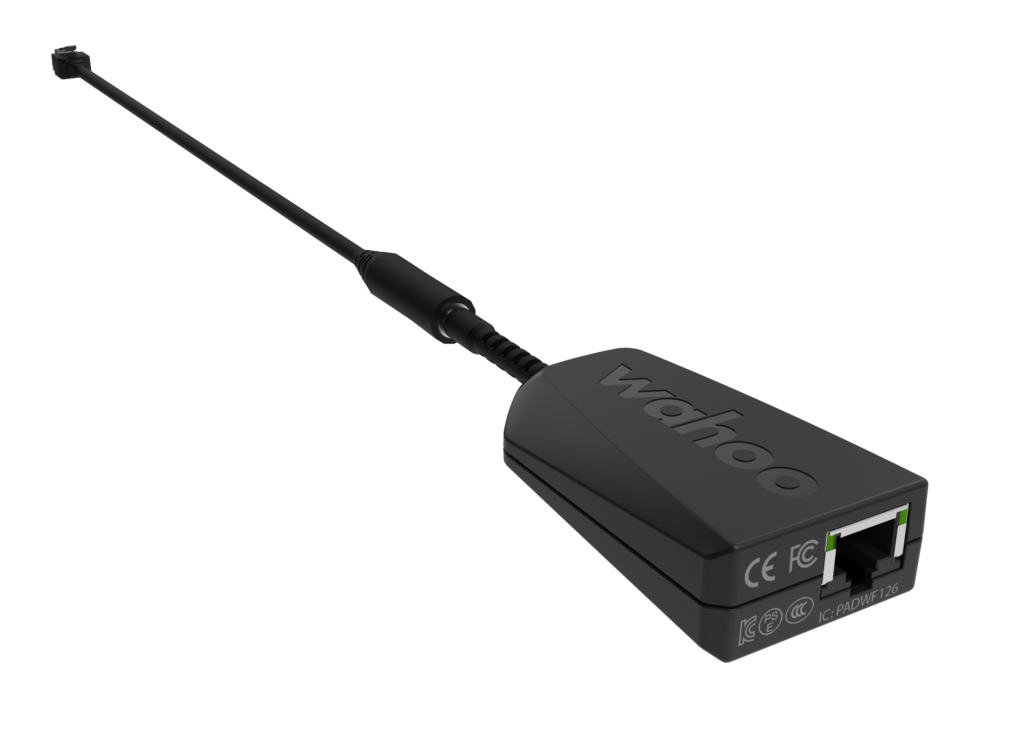 Supported Platforms
Zwift's forum post says that all platforms except PC are currently supported, as long as you're using the latest version (game version 1.23.3). Zwift says PCs will be "will be supported in an upcoming release."
So far we've tested it on iOS and AppleTV, where it worked great. If you've tried it on other platforms, comment below and share your experience.
Connection Options
Direct Connect allows you to plug your KICKR into your local ethernet switch via a standard ethernet cable (which you will need to supply). If you're using WiFi for your Internet connection and have an ethernet port open on your Mac (or soon, PC) you can also just plug the ethernet cable straight into your computer.
Here's a quick and (literally) dirty video showing how the connections to a switch work:
Once PC support rolls out, direct connections to your PC will probably result in a Windows Defender firewall popup in the pairing screen the first time you try it. This is because the Zwift app is trying to connect to your trainer. Simply check both boxes and click "Allow access" and you'll be all set.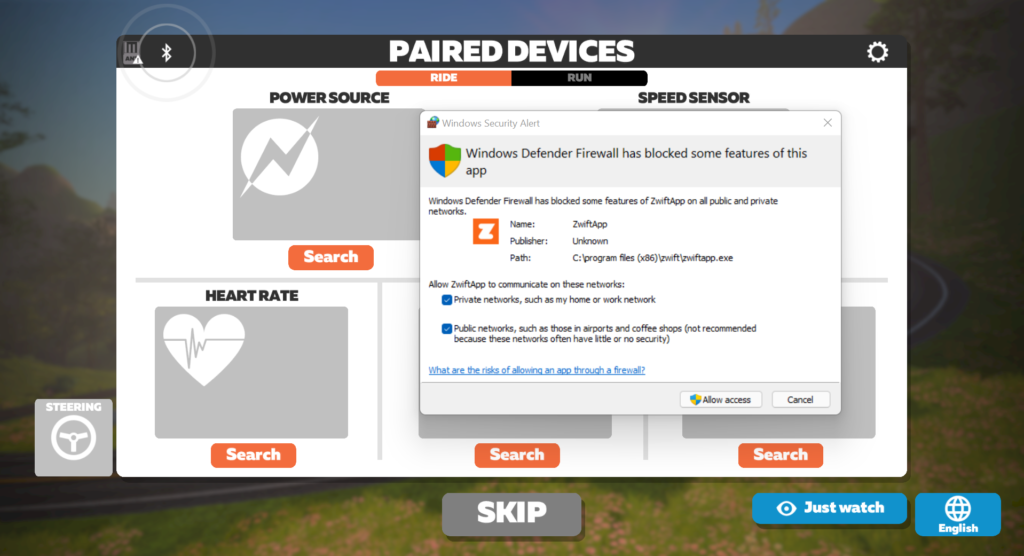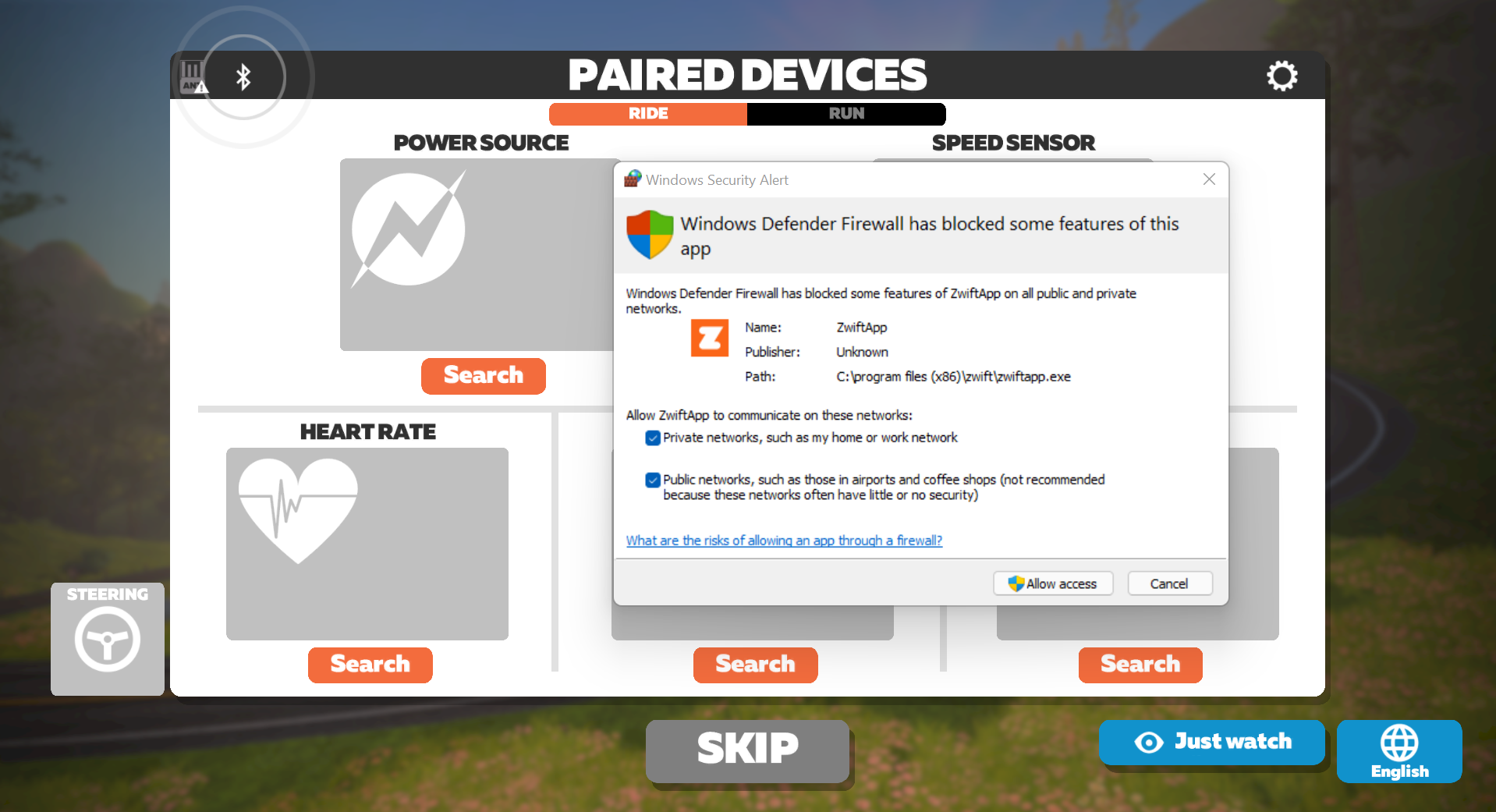 If you use another firewall on your PC, you may have to configure access via that software. Wahoo says:
3rd party firewalls may block traffic to the adapter including, Norton, McAfee, and Avast. Be sure to disable your 3rd party firewall or allow traffic on port 36866. Follow the instructions for your firewall to allow traffic on this port for the adapter to work properly.
Pairing in Game
Pairing in game is dead simple – your Wahoo KICKR simply shows up with a different connection type icon next to it.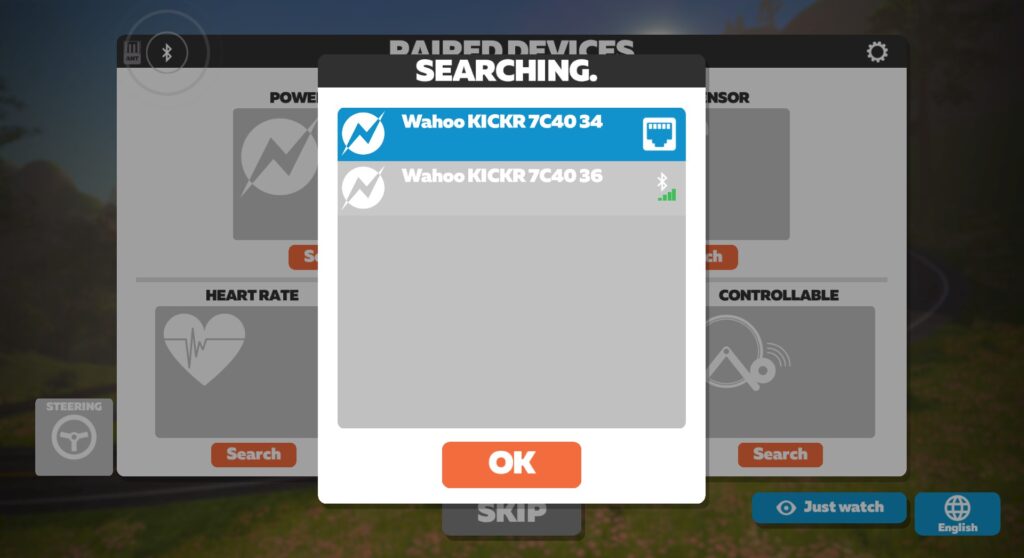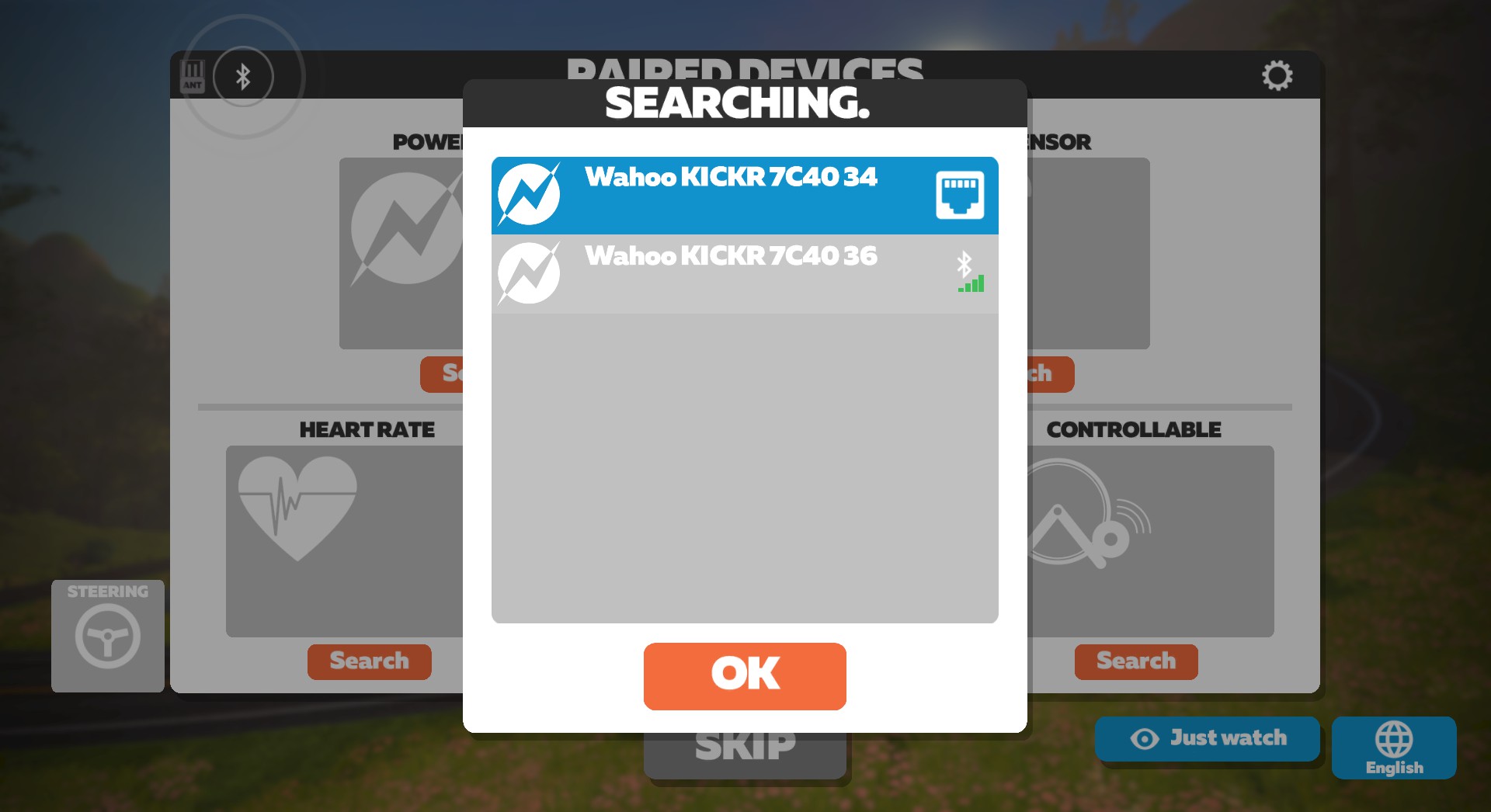 Here's a quick video showing how it works on iOS:
Bluetooth Still Required
It's worth noting that Direct Connect requires Bluetooth on your Mac (and eventually PC) to function, since it uses the Bluetooth protocol over TCP/IP.
This shouldn't be an issue for most people, as most computers (especially Macs) sold in the past 7 years have Bluetooth out of the box. If not, installation of a Bluetooth adapter may be required, as your PC/MAC must have Bluetooth drivers installed in order to use Direct Connect.
Purchase Direct Connect
Many Zwifters have been waiting to buy KICKR Direct Connect until Zwift supports it. That day has finally arrived! Purchase Direct Connect here and you'll be supporting Zwift Insider, as we have an affiliate agreement set up with Wahoo.
Further Support
For more support, see Wahoo's Using KICKR Direct Connect page and Zwift's KICKR Direct Connect support hub.
Questions or Comments?
Share below!