Achievement Badge: 580 XP
Route Description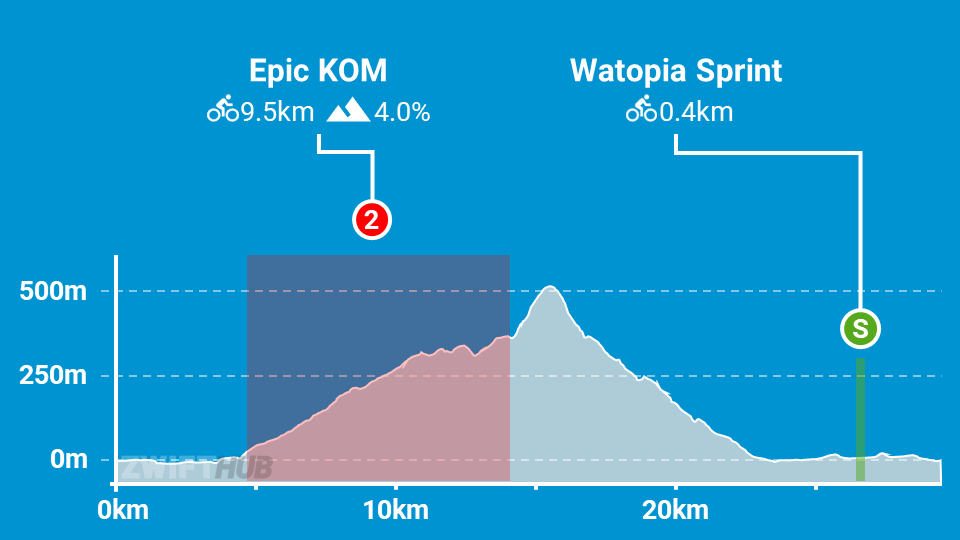 Route profile by ZwiftHub – the place to plan and track your route achievements!
The Watopia "Mountain Route" is simply a loop up to the radio tower then back through the start/finish line.
This is an excellent addition to the game, since it allows group rides and races to include a major climb.