The Rhino Team Safari, now in its third season, has shaken up the Zwift world by introducing a new categorization system. Teams can consist of riders from different Zwift categories and, instead of categorizing single riders, the whole team is categorized and placed into a division based on its roster power.
The Rhino Team Safari focuses massively on teamwork and has developed the hugely popular 'Team Points Hunt'. Featuring twice for the first time this season, the Team Points Hunt requires a tactical plan and the ability to change team focus during the race. Only the second and fourth-placed riders in each team will score finishing points and only the fastest rider per team will score FTS points. Also for the first time this season, the Safari will be using the new Pack Dynamics 4, which is at the cutting edge of Zwift research to closer mimic real group dynamics.
The new season runs every Saturday from February 25 to April 1 at 10am EDT/EST (3/4pm UTC).
Rhino Team Safari: All You Need to Know
Team categorization: teams can consist of riders from different ZP categories
Rosters can consist of up to 10 riders; 6 riders can race each stage
Teams are placed into divisions based on their entire roster power
The Team Points Hunt will feature twice, with only second and fourth-placed riders scoring FIN points
ITT and TTT both feature primes
More riders contribute to points; cascading FTS/FAL points throughout the entire field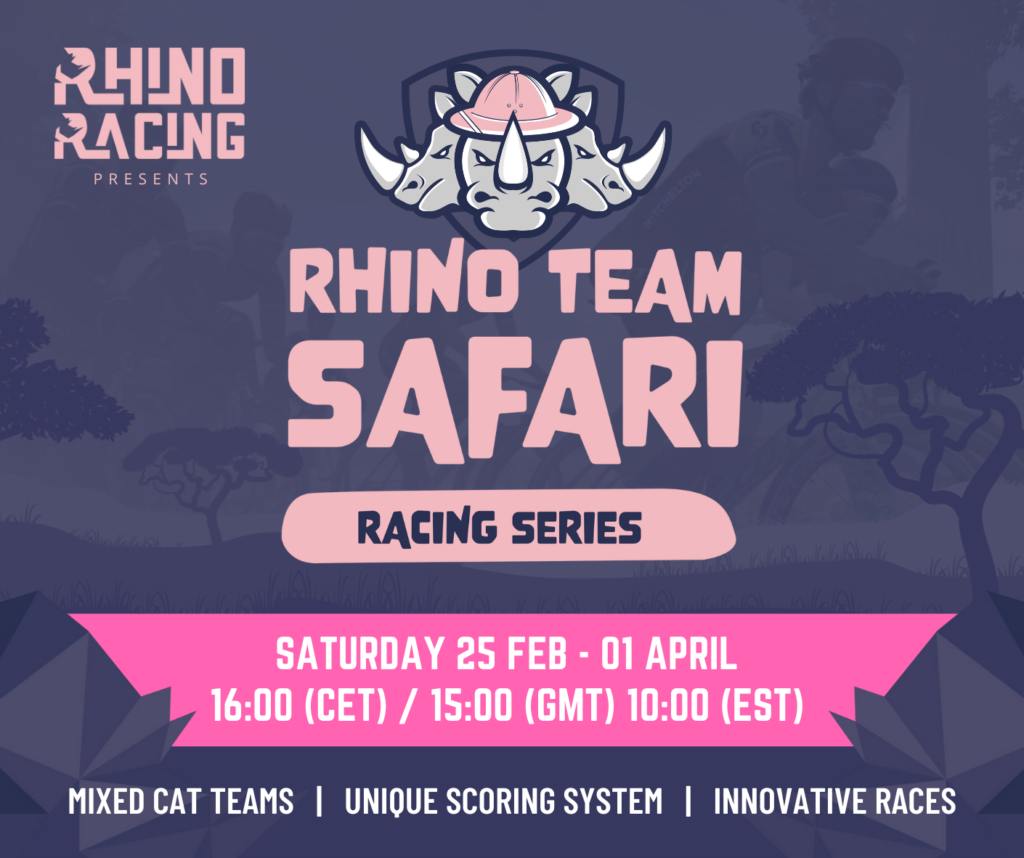 Winner Doesn't Take All
Whereas professional racing is all about winning (or at least getting a podium), Zwift community racing is about fitness, fun, competition, and camaraderie. Thus, there is no need for winner-takes-all systems. As a result, all riders in finishing and prime positions will contribute equally to the team result. Primes points go from first to last; race wins, podiums or top ten results do not give over proportional points.
It's Not Just About the Racing
The Rhino Team Safari has built up a fantastic Discord community with over 270 members. This is the place to chat and have banter with your rivals, along with the best memes and gifs (family-friendly).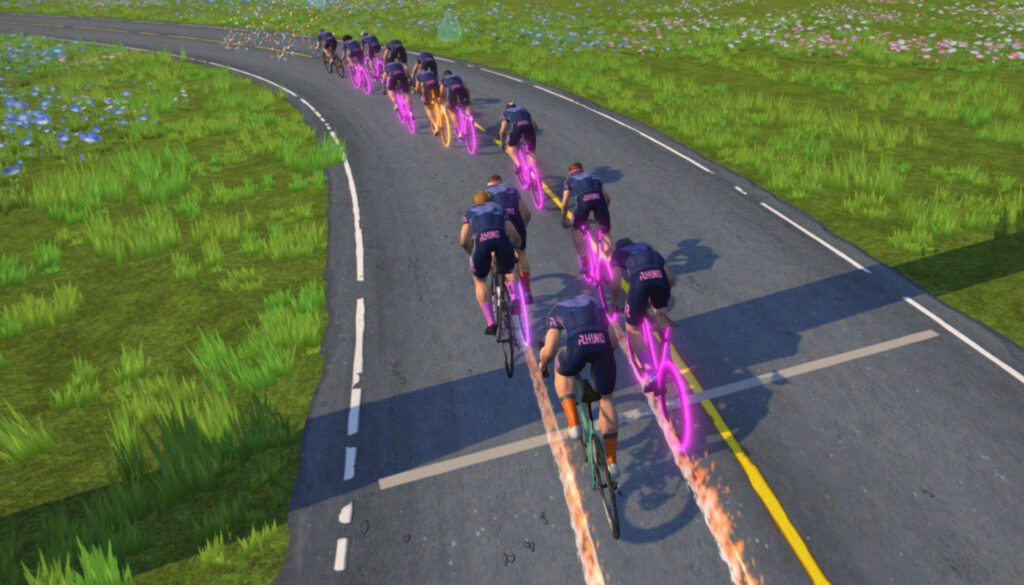 Series Schedule
More Info
Questions to Comments?
Post below!