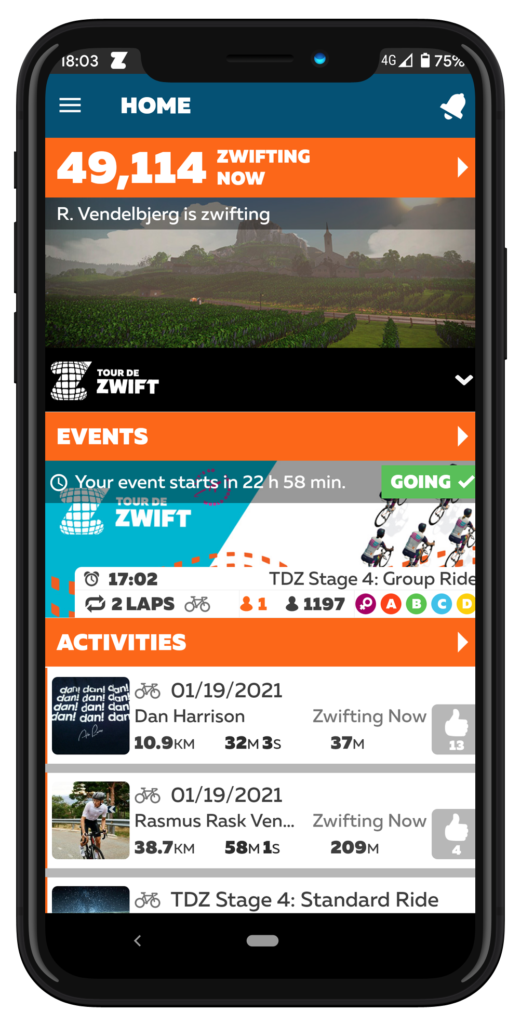 Tuesdays in January have been good for Peak Zwift watchers: today, for the third Tuesday in a row, we hit a new high!
The new record occurred at the same time as last week – just a few minutes after 10am Pacific, as Tour de Zwift events got underway and racers logged on for Zwift Racing League Season 2's first TTT.
Today's peak jumped to 49,114, up 5.9% from last week's peak of 46,375.
Reminder: Zwift hasn't been confirming precise peak numbers, so it's up to us to spot new records. That means we don't know the precise Peak Zwift number, but we can certainly get close. Thanks to all who sent in Peak Zwift screenshots today – Dan Harrison wins the prize today (12,000 Unicorn Drops!), sending in the highest number we've seen (although it's possible someone will comment with an even higher one, as often happens).
Is next Tuesday when we'll break 50k?
If you think you've spotted a new Peak Zwift, snap a screenshot and send it over to me at [email protected]!