Zwift has just rolled out their next major tour event, dubbed "Off the MAAP" since it's in partnership with Melbourne-based cycling clothing maker MAAP. Here are all the details of this popular event!
Stage Details and Schedule
This is a 4-stage tour which lasts 2 weeks (Aug 15-30). Make-up days are included (Aug 27-30) in case you miss a particular stage.
Each stage includes women's-only race events as well as an open race (men and women) and a group ride. Group rides include a short and long route option, while race categories are based on FTP w/kg, and all race categories ride the same route.
Stage 1 (Aug 15-17)
Stage 2 (Aug 18-20)
Stage 3 (Aug 21-23)
Stage 4 (Aug 24-26)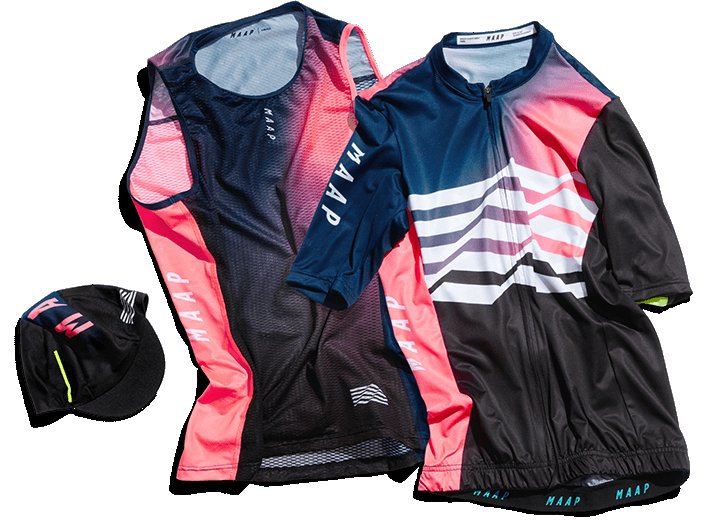 See details and sign up for events at zwift.com/otm2020 >
Unlocks and Prizes
Finish every stage to unlock the exclusive Off the MAAP in-game kit. You'll also unlock the ability to purchase a real-life version from MAAP once the tour ends!
Event types can be mixed, so you can race one stage and group ride another in order to complete the tour.
Pro-Am Invitational
Before each stage kicks off, watch top pros and amateurs will battle it out! Racing kicks off at 7pm AEST/10am BST/5am EDT/2am PDT on Aug 14, 17, 20, and 24. Watch each live stream below:
Questions or Comments?
Post below and we'll try to help!