Have you ever decided to just hop on Zwift last minute without much thought to anything but turning your fan on and grabbing a towel? I've recently met a whole team of people who don't have the luxury of just hopping on with no thought about preparation… and they may be some of the loveliest people you'll ever meet!
I'm referring to the ~1400 member Team Type 1 on Zwift. This team, started by Ed Angeli in 2016, is mostly made up of people with Type 1 Diabetes (T1D), but includes family members or very close acquaintances of people with T1D as well.
What is Type 1 Diabetes?
Flo Burrage of Team Type 1 explains it this way: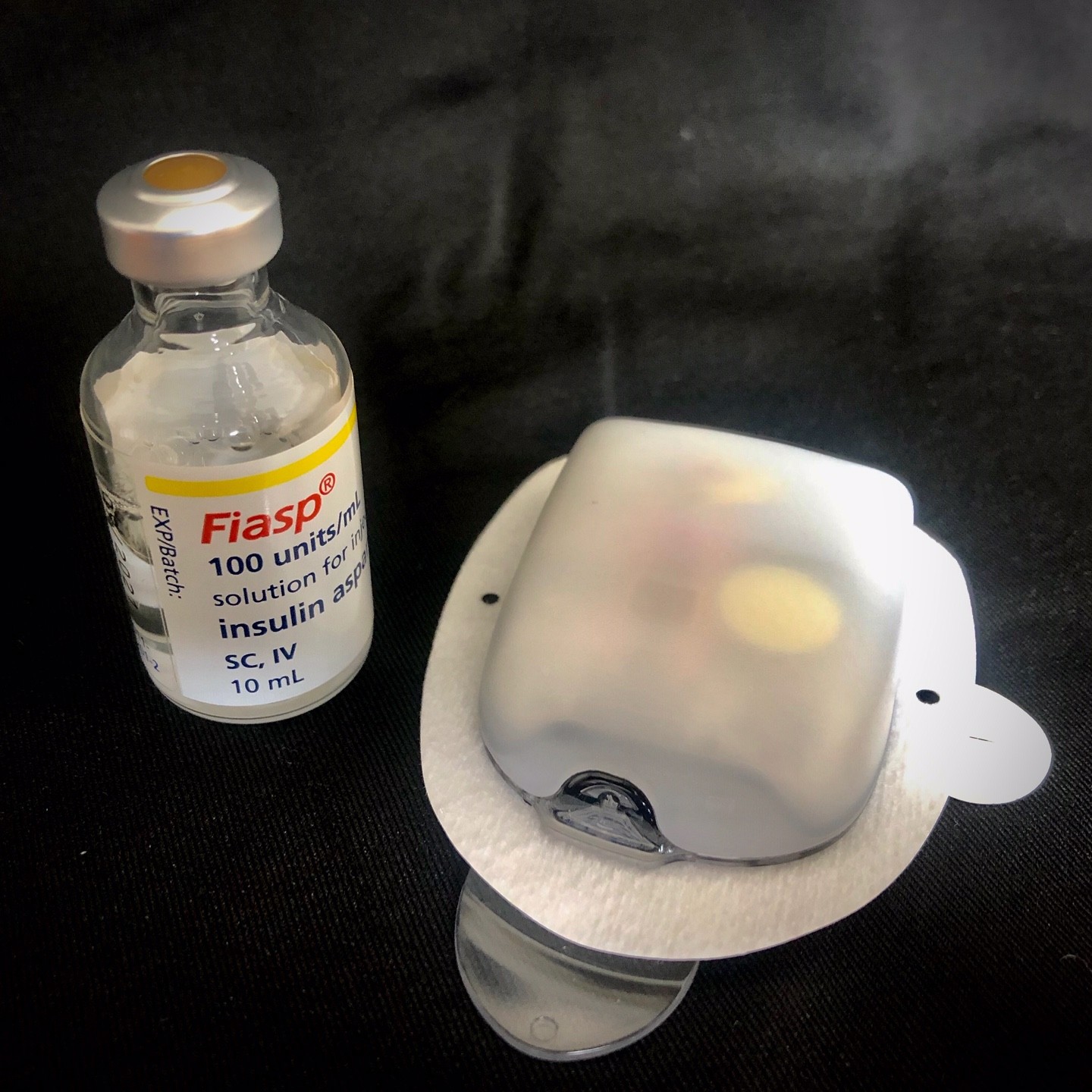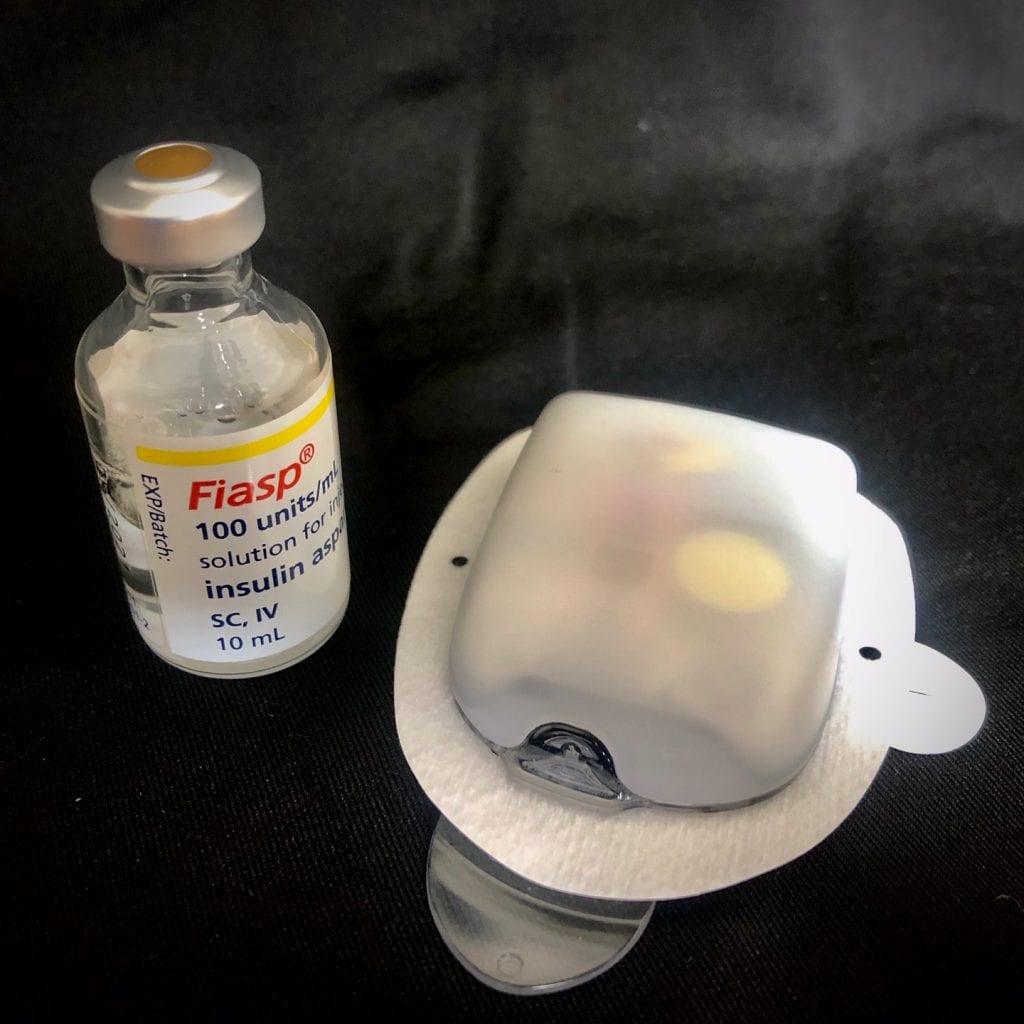 Type 1 Diabetes is a chronic autoimmune disease in which insulin-producing beta cells in the pancreas are mistakenly destroyed by the body's immune system. The cause of this attack is not fully understood; there is nothing an individual can change to prevent it from happening, and there is currently no cure. Approximately 20-40 million people have T1D.
People with T1D are treated with the hormone insulin and must manage their condition by monitoring their blood glucose levels and injecting insulin multiple times each day, or by infusion using an insulin pump 24/7. This is a full-time activity, day and night, and at the simplest level involves balancing carbohydrate intake, activity levels and insulin dosing to maintain as near normal blood glucose levels as reasonably possible.
If the balancing act doesn't work so well, in the short term this can lead to too low blood sugar (hypoglycemia), or too high blood sugar (hyperglycemia). Either of these can lead to hospital admission, coma, and worst case, death. In the longer term, sub-optimal blood glucose management can lead to a number of complications such as loss of sight, nerve damage, cardiovascular disease, amputation, and kidney problems, among other complications of varying severity.
T1D and Zwifting
Flo, having been diagnosed with T1D when he was 13 tells us that "being active is incredibly important for people with diabetes. Not only does it improve our general health, physically and mentally, but activity can also help our bodies to use insulin efficiently, help us to regulate blood glucose effectively, help to keep our bodies healthy and strong and reduce the longer term risks of developing complications."

"Cycling is a great activity for people with diabetes to take part in at any level as it can be gentle on the body for those becoming more active, or it can be thoroughly exhausting and a true challenge for the mind for those looking for a tougher workout!"
Zwift is especially beneficial for T1D Flo explains, as "some are unable to sense their own hypoglycemia and it can be quite frightening heading out on the road, knowing that if you've got the balance of carbs, insulin and activity levels wrong it would be very easy to end up in a heap on the side of the road." Zwifting allows for a safe place to test out and/or maintain levels, especially for T1Ds who are still learning what works for them.
Family Support
Flo has an excellent support system on Zwift AND at home, including his 10-year-old son, Tom! Tom, his sister Emily and their parents live in Northwest England where they sail dinghies all summer. Tom has been riding most of his life, starting out on a balance bike when he was 2, and at 3 ½ jumping on Emily's pedal bike, able to ride by day's end. It was one of Flo's best memories as a dad as Tom zoomed around making car racing noises. Tom and Flo started riding on Zwift in 2018, when Tom was 8, riding 2-3 days a week.
When the pandemic hit it brought many charitable events to a hault, including the London Marathon. The London Marathon organizers started a 2.6 Challenge where they encouraged people to do some sort of fun activity that had to do with 2.6 and to raise money for the cause of their choice. Tom says, "My dad challenged me to do something for the 2.6 challenge. I went away and had a good think about it and I had a few different ideas, but then I thought about doing 2.6 times up the Alpe du Zwift. Then we worked out how many meters it would take to do 2.6 times. My daft Dad tried to persuade me not to do it, I forced my Dad to let me."
In the weeks leading up to this ride Tom rode every morning before school to earn enough Drops to pay for the Tarmac Pro and Enve 3.4s (having read ZwiftInsider to find out what the best set up for the climb was) as he also approached Level 12 so he could ride the Alpe!
It took Tom 5 hours, 25 minutes to do the 66km and 2704m of climb! He rode with Flo and their friend Lewis Dinsdale (via Zoom) and some of their Team Type 1 friends joined for parts of the ride. Tom was pleased to share he received many Ride Ons, enough to earn his Bigger Than Jensie Badge which Dad Flo doesn't even have!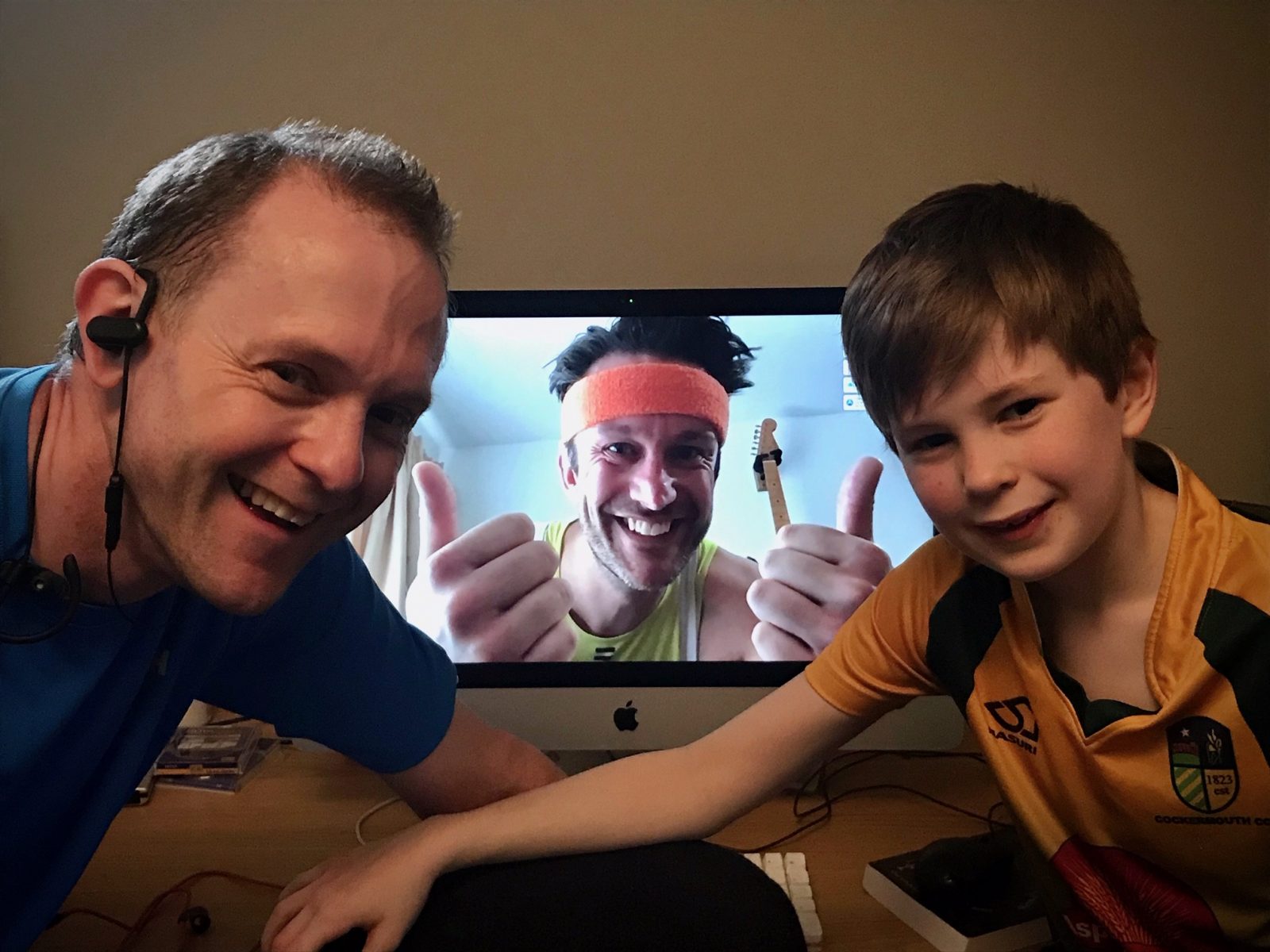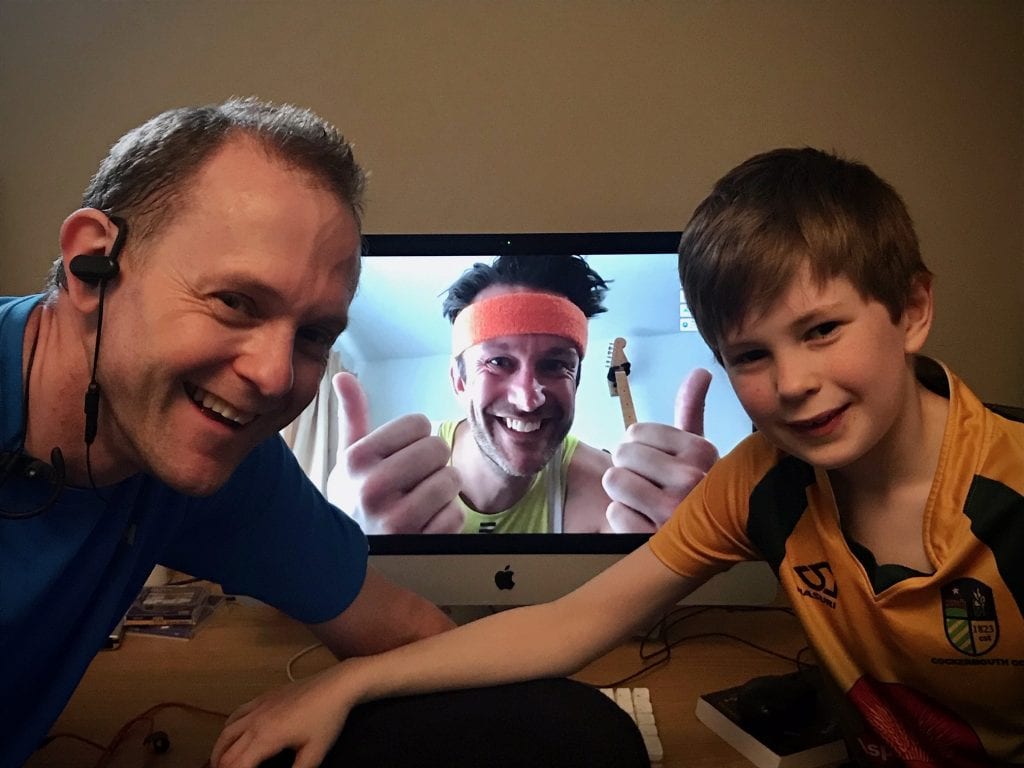 Tom's effort raised a whopping £1200 to date for JDRF, blowing his original target of £250 out of the water. Vance Nall of TT1 said, "The Zwift Team Type 1 group was so proud of the work that Tom did and he is an incredible role model for all people and especially children. The world needs more kids like Tom in it."

So who is JDRF?
JDRF is an international diabetes charity which supports some incredible research around the world: looking for better therapies, a means of prevention, and ultimately a cure! Their goal is to rid the world of T1D.
JDRF also provides much needed support to many children, adults and families coming to terms with diagnosis, including education material and events, opportunities to meet other people with diabetes and learn about the research they are funding. Type 1 diabetes is unusual enough that many people living with T1D don't meet others in daily life, so JDRF is very helpful!
More about Team Type 1 on Zwift
Team Type 1 (TT1) has been described as "an incredible group," "super supportive," "a common bond that other teams do not have," "inspiring."
Both Vance and Ed work to facilitate the growth of TT1, which has a very supportive Facebook group. TT1's goals are to support and inspire each other, offer team training opportunities, race as a team, and share Zwift and outside race activities with each other. TT1 also has a Zwift social ride weekly on Saturdays at 10:10am EST called Ride On with Type 1 and invites others to join them whether you have T1D or not. They also have a 24-hour team relay on Zwift during November World Diabetes Day.
If you see their members in game there's usually a tag at the end of their name: TT1D (this means the rider has T1 diabetes), TT1F (the rider has a family member with the condition), or TT1DF (the rider has the condition and has a family member with it). Give them a Ride On when you see them!

Now, before you conclude that this is just a bunch of really cool people with a condition they have to manage know too that they have a racing team you need to watch out for. They're very competitive and very speedy (but also very good at bringing along new T1D Zwifters who want to try out racing)! Most recently one of their teams, called the TT1 Lancets, competed in the Premier League WTRL TTT, crushing the competition!
How Can We Support Team Type 1 and JDRF?
JDRF, Team Type 1, and Zwift have arranged a virtual replacement to one of the big IRL Riding for a Cure charity rides. JDRF My Ride 100 is this Saturday, July 25 over multiple distances (20-100 miles) on Watopia's Waistband and YOU are invited!
Whether you ride Saturday to support JDRF and Team Type 1, or you're riding AND fundraising for this amazing cause; whether you're in it for the fun, or you're a T1D trying out cycling for the first time, they would love to see you at this event!
Each person I've spoken to who is connected with TT1 has graciously shared their story and then tripped over themselves to tell me about someone else on their team that they really admire or are inspired by. Anyone with T1D or who knows someone with it will find great camaraderie in this group of excellent humans!
From now on, each time I see someone on Zwift with a Team Type 1 tag in their name, I'll trip over myself trying to reach out to say "Hi" and give a Ride On! As I ride I worry about the fan pointing in the right direction, but as they ride they've got much bigger things on their mind. And somehow that makes them a group of very lovely people!