London's "Greatest London Flat" was released with Zwift's February 1, 2018 update and is the longest "semi-flat" route on Zwift's London course.
About the Start Point
If you choose this route, the game will spawn you on Constitution Hill near Buckingham Palace, riding in what is typically the reverse direction (westward). Since riders are placed at various points near Buckingham Palace on Constitution Hill, we chose to start our Strava segment at the Classique banner which is approximately 1.5km from the spawn point for this route.
About the Route
The route begins on the Classique route, but only covers a portion of it before turning onto the Greater London roads. You are then taken into the new "Richmond Park" section which was part of the January 2018 London expansion, through the start/finish banner, and back to the Classique route.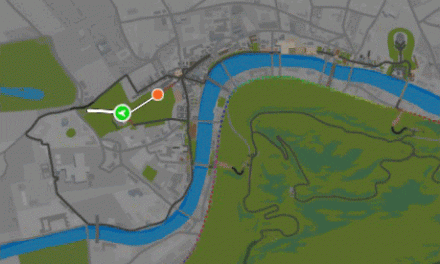 Route details:
Distance: 23.57km (14.6 miles)
Elevation Gain: 147m (484′)
Strava Forward Segment