Zwift's May update included two new gravel frames: the Giant Revolt Advanced Pro and the Liv Devote Advanced Pro. Both bikes are priced the same (298,200 Drops) and rated identically (2 stars for aero, 3 for weight) so we expected them to perform identically. And they did!
Here's how each is described in the Drop Shop:
Revolt Advanced Pro: Get ready to crush some gravel. With its lightweight, endurance-friendly composite frame, generous tire clearance and smooth ride quality, Revolt Advanced lets you ride farther and faster on rough roads, gravel or dirt.
Devote Advanced Pro: Travel by two wheels into new terrain to satiate your true sense of adventure, plus bring all your gear for some "prepared-for-anything" peace of mind. Available in lightweight Advanced-Grade composite frame and fork to meet the needs of performance and endurance riders alike.




We ran both frames through our normal testing procedure in order to discover exactly how they stack up against other frames in the Zwift universe.
Here's everything you need to know about the performance of the new Giant Revolt and Liv Devote gravel frames in Zwift.
Aero (Flat/Rolling) Performance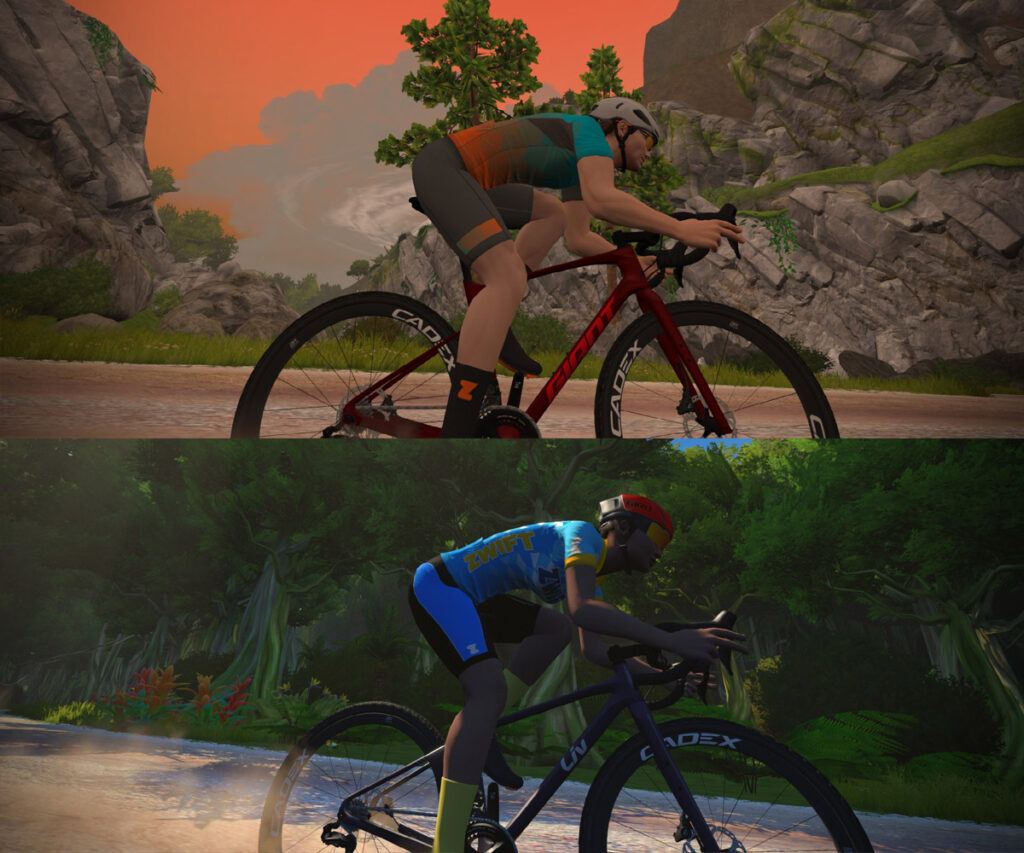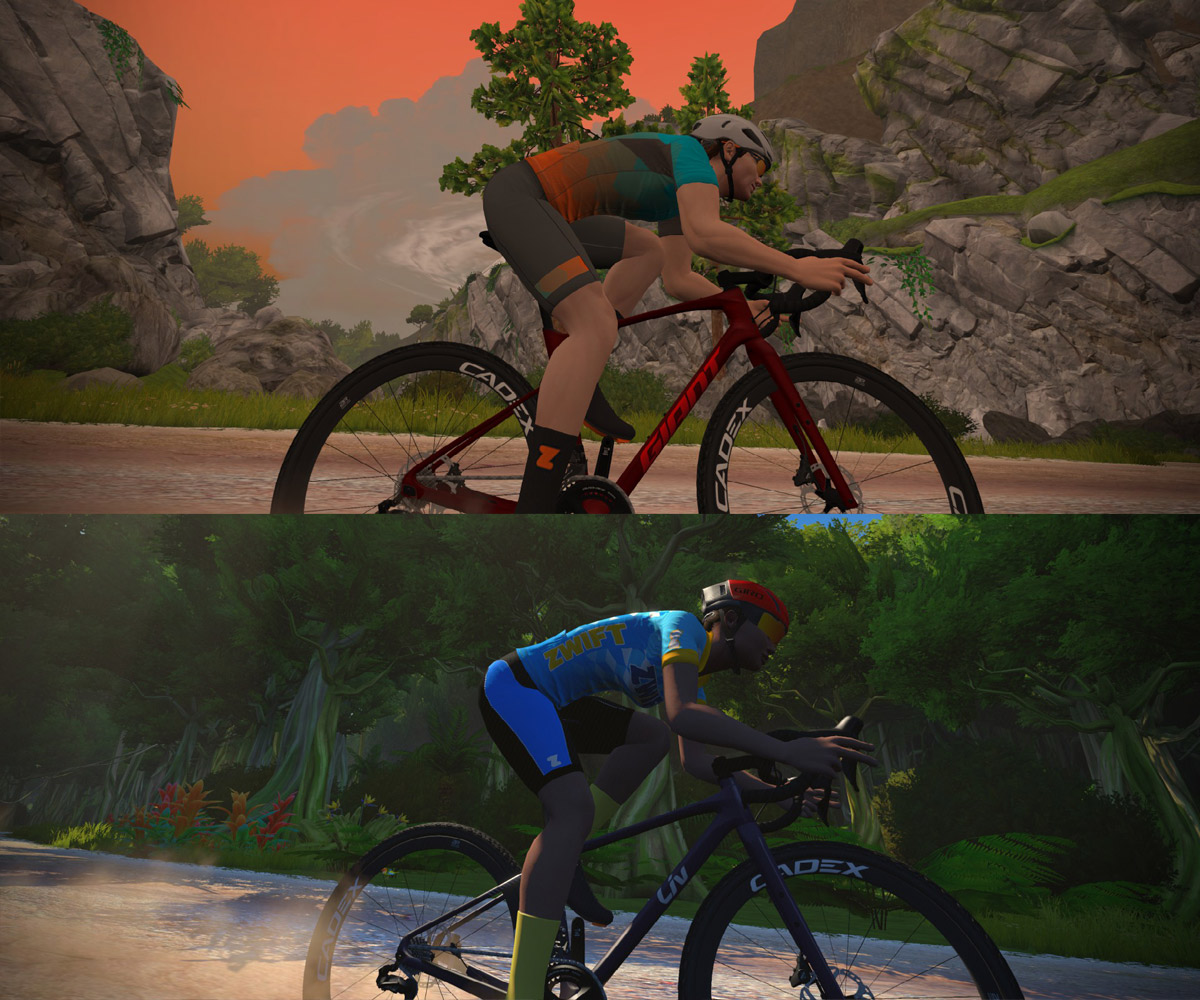 The Devote and Revolt turn in identical times on our flat tests, placing them mid-pack among the universe of current Zwift gravel bikes.
Both frames turned in a test time of 53:51. By comparison, the fastest gravel bike in game (Cervelo Aspero) is 4 seconds faster, while the slowest gravel frame (Lauf True Grit) is 6 seconds slower on our test course, which is two laps of Tempus Fugit totaling 34.6km.
Climb Performance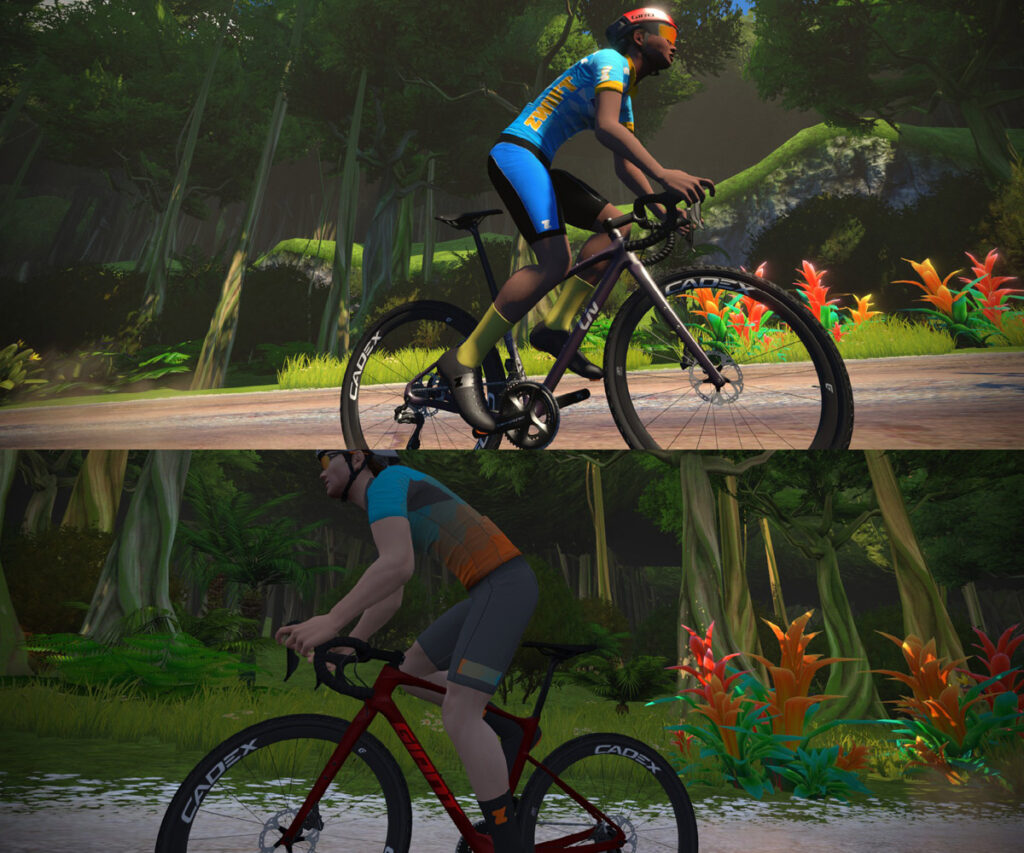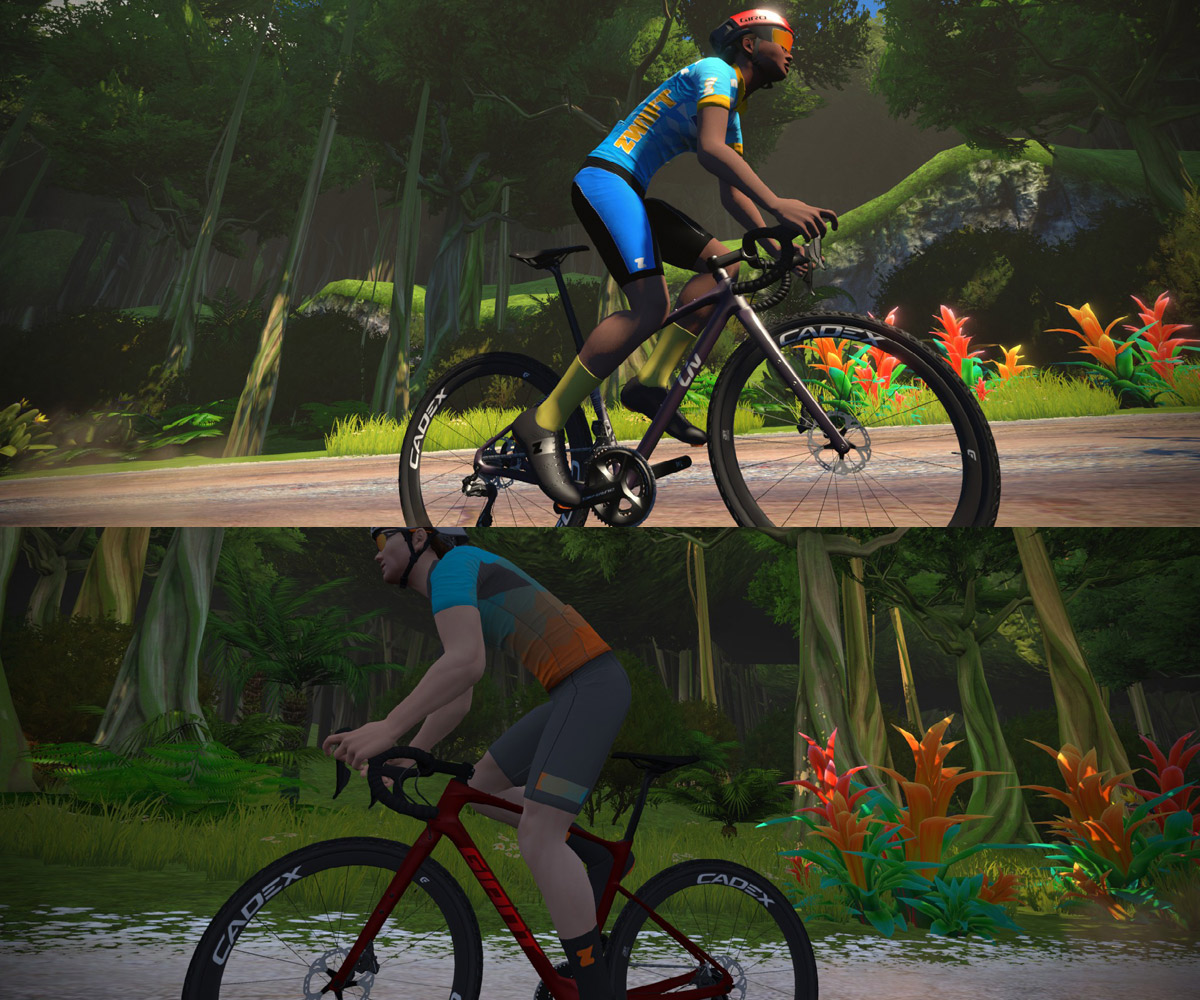 The Revolt and Devote turned in matching times on our Alpe climb test, placing them mid-pack just like the flat test.
Their Alpe time was 51:42, which is 40 seconds faster than the slowest gravel climber (Lauf True Grit) and 24 seconds slower than the best climber (Specialized Crux).
Note: all test results above are from a 75kg, 183cm rider holding 300W steady using Zwift's stock 32mm carbon wheelset.
Conclusions
The Giant Revolt Advanced Pro and Liv Devote Advanced Pro perform identically, turning in times that place them just above the 50 percentile mark when ranked against other gravel frames in Zwift.
So their performance doesn't stand out from the crowd, but neither does their price or level lock. If you're a Giant or Liv fan, you may want to pick up one of these frames just to stay on brand in the dirt.
One bug note: currently both frames show a color slider, but it's non-functioning (a common issue we've seen with many recent frame releases):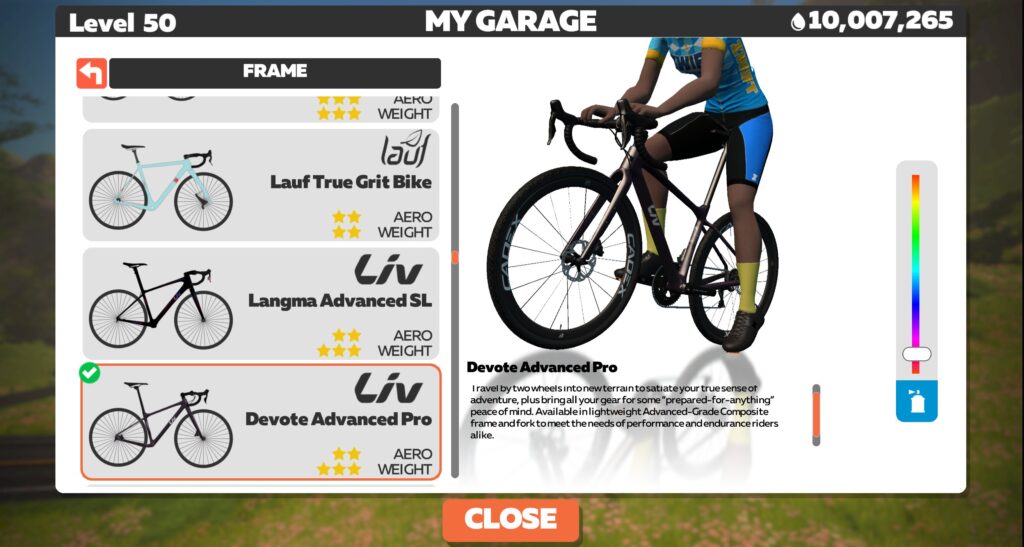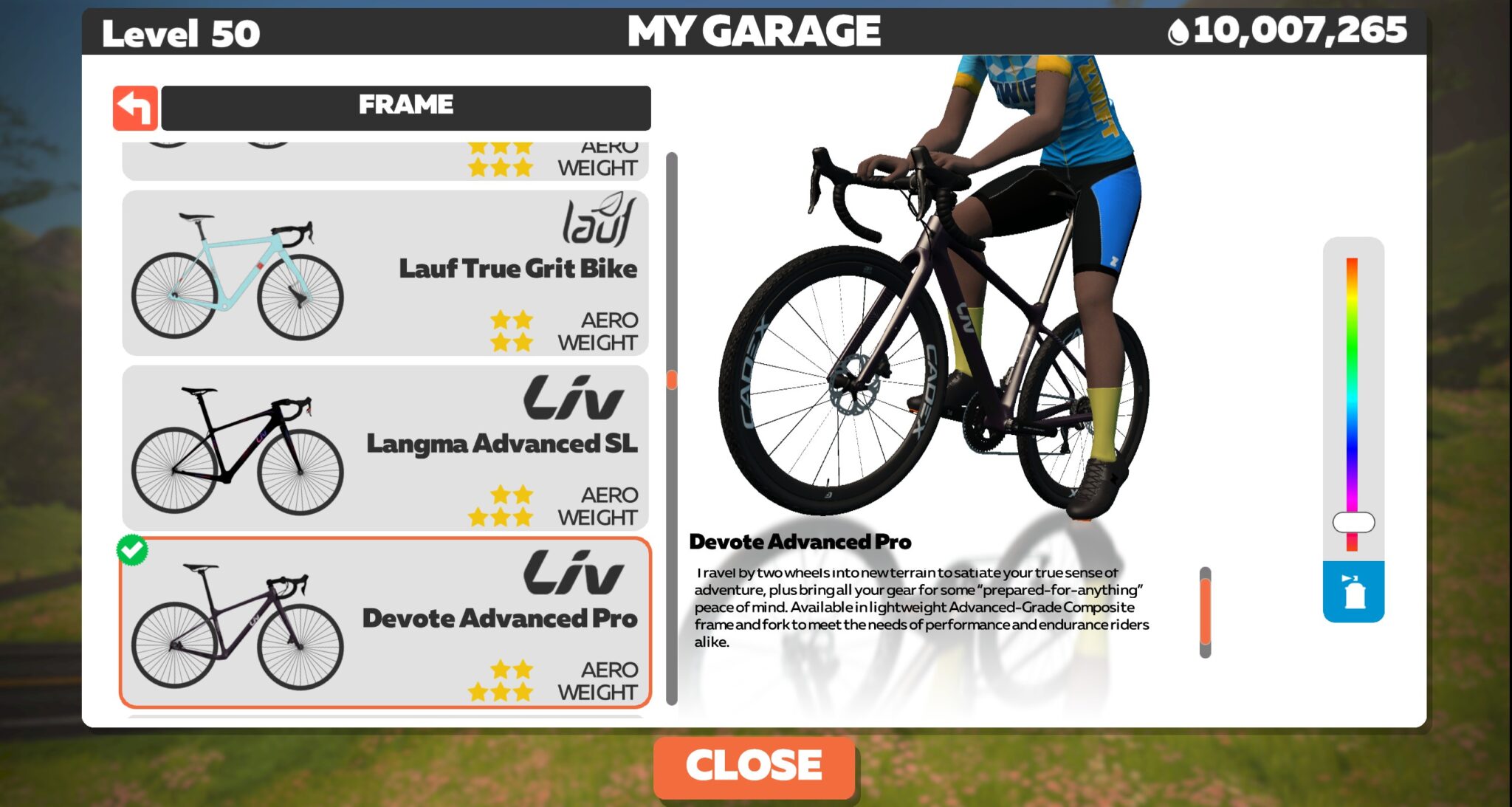 The Devote and Revolt have been added to the following posts, and can also be found on our Master Zwift Frames List:
Questions or Comments?
Share below!
Important note: this post contains speed test results for Zwift frames or wheels. These results may change over time, and a bike's performance relative to others may also change. We don't always revise posts when performance rankings change, but we do keep current, master versions of our speed test results which are always available. See the frame charts, wheel charts, and Tron vs Top Performers for current performance data.