There is one constant in Zwift and no, it's not me always being beaten in sprint finishes. I am talking about how Zwift and its community are constantly evolving. There are new worlds, new routes, and new races. (A good example is my Monday's Mountain Massif TT, which was created as part of an article but is now a permanent feature in the calendar and is now running twice weekly.)
Today I want to share the details of a new race series that I am excited about it. Seriously excited, because it's like nothing I have seen on Zwift to date. It's called the FRR Tour Series.
What is the FRR Tour Series?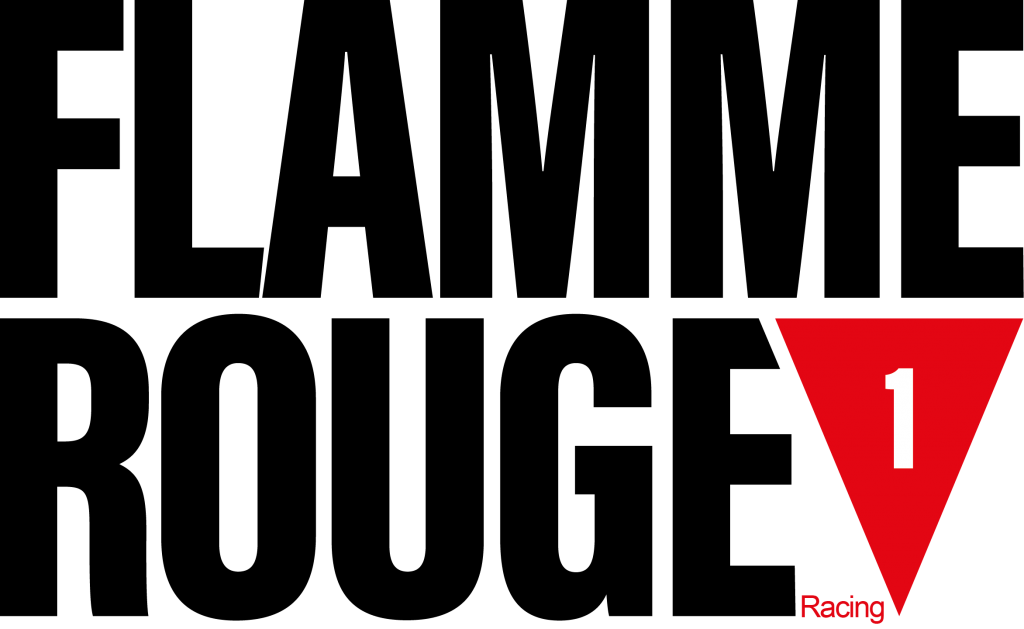 "FRR" stands for Flamme Rouge Racing. The FRR Tour Series is a brand new team-based series starting September 4 with registration closing August 30 (midnight GMT).
This is a multi-stage team event starting on a Saturday and concluding the following Sunday, with events taking place on consecutive days on the roads of France, including a Prologue to kick-off and a finish with a classic mountain stage in the form of an ascent of Ven-Top billed as the queen stage.
What Makes It Special?
What makes this racing series exciting is that it looks to strip back some of the gamified features of Zwift which can sometimes create an unfair racing experience. The FRR Tour Series will try to level the racing field by using some real-life racing controls, including placing everyone on the same bike. We all know that this isn't an easy task to achieve, however by encouraging riders to race in the right category for their ability and adding team penalty points into the equation, it's a start. 
Like real-life stage races, this event will have time limits per stage. So if you get dropped from the bunch, be sure to keep pushing to finish within the time cut!
The rules of the event are exciting and these are highlighted in more detail later, but first it's worth showcasing the courses which get my seal of approval for being a little different from the norm. In particular, note the Prologue and Stage 2 running consecutively on the same day – so save some energy or use your team wisely.
Some important points to note:
Season 1 will operate in a single time zone (17:00/18:00 BST)
All events are private by pre-registration
Limited to 30 teams per category
Teams can register 3 race teams per category
Stage
Course
Difficulty
Comments
Stage 1 4 Sept, Saturday 1800/1810 BST
Champs-Elysees
Lead in + 6.6km. 1 lap
Level 1
TTT Prologue, no intermediates
Stage 2 4 Sept, Saturday 1845/1855 BST
Tire Bouchon
Lead in + 64km. 1 lap
Level 3
Rolling hilly KOM x3 Sprints x6
Stage 3 5 Sept, Sunday 1700/1710 BST
Petit Boucle
Lead in + 62km, 1 lap
Level 4
Rolling hilly KOM x3 Sprints x6
Stage 4 8 Sept, Wednesday 1800/1810 BST
Douce France
Lead in + 49km, 2 laps
Level 2
Flat – Transition KOM x2 Sprints x6
Stage 5 10 Sept, Friday 1800/1810 BST
Roule Ma Poule
Lead in + 50km, 2 laps
Level 3
Rolling KOM x2 Sprints x4
Stage 6 12 Sept, Sunday 1700/1710 BST
Ven-Top
Lead in + 21km
Level 5
Mountain – queen stage KOM x1
Event Registration
You must register with Flamme Rouge Racing to take part in the event. Each team must pre-register using the race management website at flammerougeracing.com before the closing date of midnight August 30 (GMT).
FRR can be emailed at [email protected] for further information, but everything can be found on the registration page.
To help with the registration, FRR have created a portal referred to as "Team Management". This portal allows you to first register your team's interest and then once registered, to create and manage your race team(s) and obtain all the relevant event and information plus results and tables.
There is also a "Club Race Team" management side, allowing teams to manage their global race teams for popular events like TTT and ZRL. This section is currently Zwift focused, with the intention to expand to other virtual racing platforms and sports – contact FRR for more information.
Richard Vale, the architect of all this, is keen to emphasize that the platform is Release 1 so very much a "work in progress" and accepts it has some "rough edges." Richard explained that he is undertaking this work in his spare time with no prior web development knowledge and he has emphasized that this "has been quite a challenge." However, with support and input from Race3R, the platform and the first race series has been launched.
Personally, I am impressed with the innovative approach and I can look past the "rough edges" to see the bigger picture that he is working on. Like Zwift and all things indoor cycling, it's developing.
The Rules of the Series
What excites me about this series is not just the courses but the rules which are designed to level the racing field by making the riders and team managers more accountable for their own actions.
All Events will run A to D categories for mixed riders and ladies only – refer to rider restrictions and recommendations on roster setup

Note: FRR are assessing this based on registration, lower mixed Categories and ladies only may be combined to ensure there is a sufficient number teams to keep the competition level high

Events will enforce the same bike (Specialized Venge S-Works). Riders can select their own wheels.
Each Tour consists of 6 stages
Each stage may use different riders from the team squad
Teams must be associated with registered ZwiftPower Teams
Team managers can register multiple teams
Each team can register up to 8 riders per team to form their team roster with up to 6 to ride each stage

'A' category teams can register two A+ riders of which only ONE can ride a stage at a time

All Team riders must have a ZwiftPower account
Riders compete for intermediate, KOM and finishing position points to ultimately rank their team for team points

FASTEST through an intermediate (FTS)

FIRST through an intermediate (FAL)

Stage finishing position (FIN)

All full intermediate sections on a course will count each lap, SPRINT and KOM – as defined and tracked by the results platform ZwiftPower
Riders who are disqualified will have all points deducted from their team final race score plus penalty points

While ZwiftPower will take into account the rider w/kg boundaries, the official results platform will not. If a riders' 95% 20min w/kg qualifies them as an 'A' they should race as an 'A' or risk DQ and penalties

Stages are rated on difficulty and riders must complete them within a given time limit of the winner or the broom wagon will sweep your result up and remove your points
A full list of the rules and points available can be found here.
The View from FRR
Richard stated that the motivation for the event series is the Grand Tours, which many of us watch and would love to actually attempt. However, very few of us have the time to cycle 5hrs for 21 days, so each FRR Tour Series is set over 9 days (Saturday to the following Sunday) providing as Richard states "A week's worth of competitive, fair racing, where riders are competing in the right category."
Furthermore, the Series works around the popular events of Zwift, (this includes not racing on a Monday so you can attend Monday's Mountain Massiff TT ;-)).
Looking ahead, Richard expects to increase the next event, Tour Britannia, forecast for mid-November, to incorporate an APAC time Zone as there are some great teams looking to get involved. At the moment, this first series is the pilot event.
Summing Up
Zwift provides a fantastic platform and Richard recognizes that we are currently only scratching at the surface of its potential. In speaking with him, it's clear Richard has other interesting and different events in the pipeline.
With a dozen teams already signed up, it is evident that this is going to be a good addition to the racing calendar, and with more events scheduled it will only grow thanks to its intriguing concentrated multi-stage race concept.
Questions or Comments?
Share below!