Level 50 Zwifters who signed in after last week's big Zwift update were quickly treated to a banner informing them of a fresh unlock: Fire Socks! "You can really feel the heat when wearing these socks," Zwift says.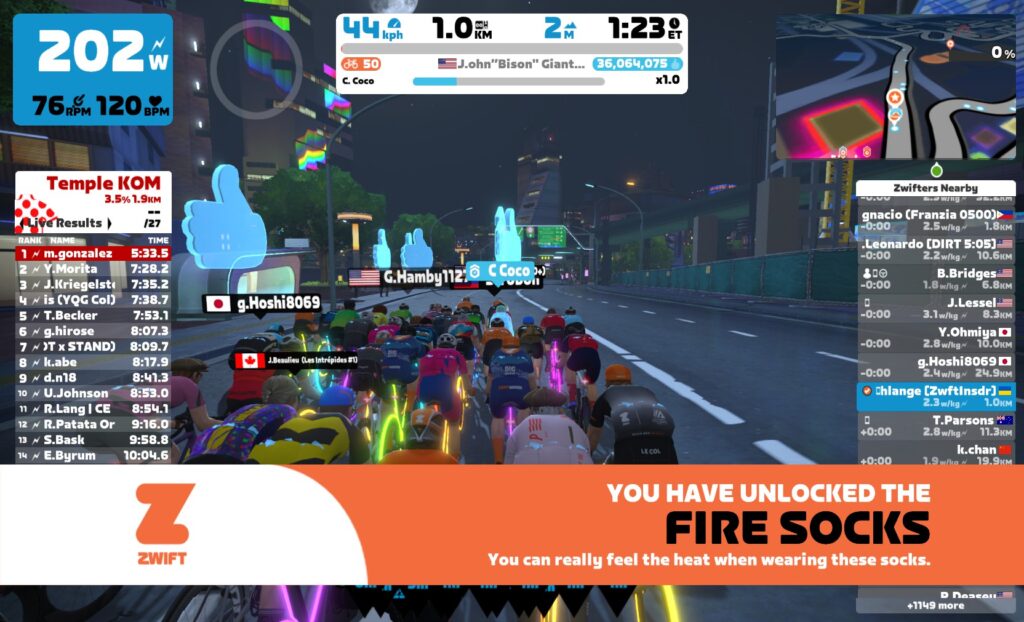 These socks aren't just for current level 50 riders, either. Along with the Level 50 kit, fire socks will be unlocked by any Zwifter who hits level 50 in the future. Read all about Zwift XP and unlocks >
Even though the socks are unlocked and added to your garage at level 50, you still have to select them so your avatar can show them off: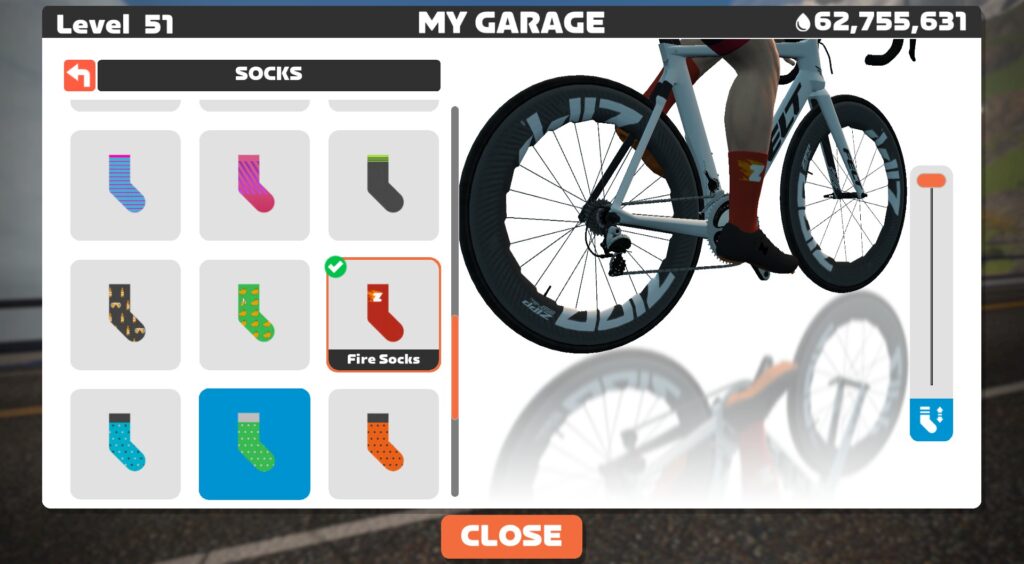 Here's how they look in the wild:

But what's really wild about the fire socks is the flames they leave behind sprinting avatars!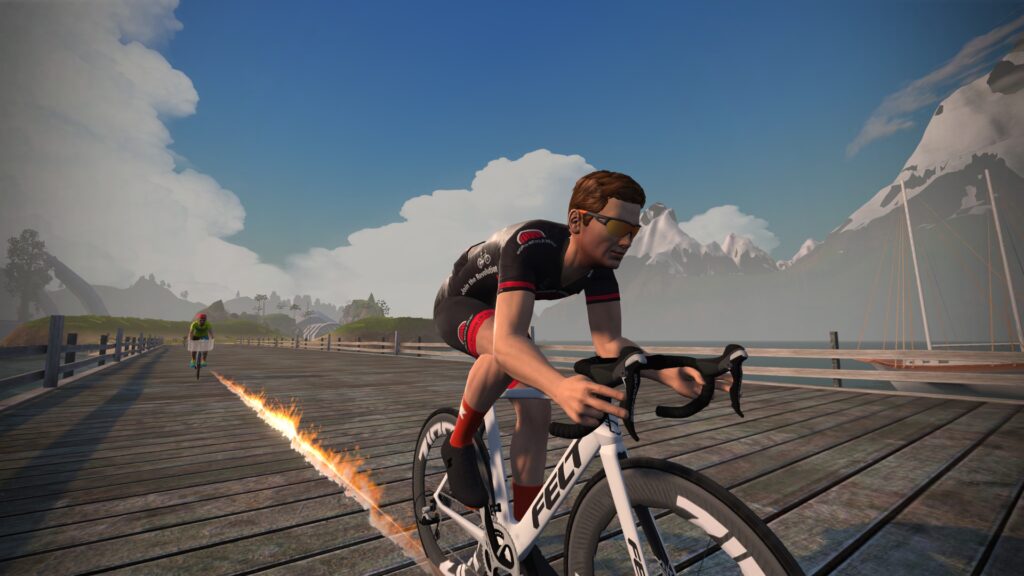 You can even burn rubber out of the saddle on climbs: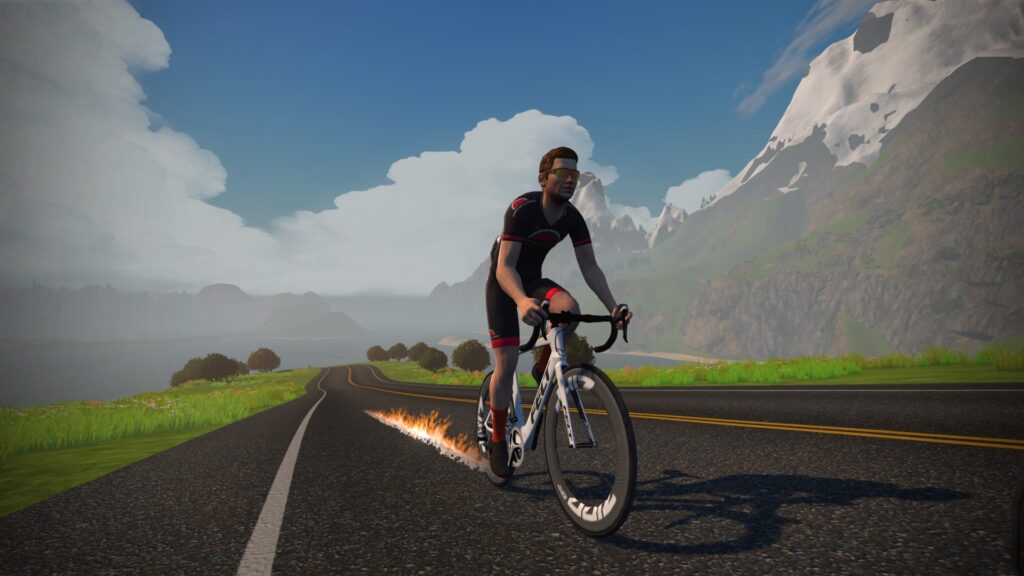 The flame effect has been in game since April Fools Day 2019, when we all got to lay down flames for a day.
In releasing levels 51-60, Zwift wanted to create an Easter Egg for riders who had been at level 50 for a while. So they made some fresh socks, slapped the flame effect on, and gave it sensible parameters.
How They Work
If you're wearing the fire socks, your rider will lay down a flame trail for up to 12 seconds, as long as you are putting out at least 150% of your FTP watts.
After 12 seconds the flames will stop, but you can drop your power for a few seconds then power up again to lay another flame trail.
Racing with Fire
They're especially fun in races, where your flame trail is much like shooting a flare into the sky and saying "I'm attacking now!"
Some Zwifters might be cagey and swap their fire socks for something a bit more understated before a race, but we think it shows true bravado to take your fire socks into the pens and really light things up.
Your Thoughts
What do you think of the fire socks? Have you got yours set? Share below!