Opportunities to challenge oneself are always available on Zwift. There are big Zwift events, as well as unofficial events and solo challenges. Here are 6 events this weekend you may want to check out.
Special thanks to Jesper at ZwiftHacks with his Events app which provides powerful event filtering tools that help us create this list each week.

With nearly 3,000 riders already signed up, this will certainly be the weekend's biggest event! Join the correct category, then work with your "teammates" to try to stay away from Olympic gold medalist, 3x Paris–Roubaix champion, and multiple Tour de France stage winner Fabian Cancellara, who will start a few minutes back. Learn more >
Sunday 7pm BST/2pm EDT/11am PDT
Sign up at zwift.com/events/view/796537

This unique 3-stage charity event is being hosted by sporting legends in support of The Cure Parkinson's Trust (CPT). Learn more about the event >
Stage 1: Ride leader Chris Hoy (8am BST/3am EDT/12am PDT)
Stage 2: Ride leader Austin Healey (11am BST/6am EDT/3am PDT)
Stage 3: Ride leader Shane Williams (3pm BST/10am EDT/7am PDT)
Cervelo Rise to the Challenge: Social Ride (TT)

The precursor to next weekend's big Cervelo Rise to the Challenge Ride, this "social ride" is being done on TT bikes (which means you'll see a lot of riders hammering instead of socializing). Hosted by IRONMAN World Champion Anne Haug!
Two event times: Sunday 10am BST/5am EDT/2am PDT and Sunday 6pm BST/1pm EDT/10am PDT
Sign up at zwift.com/events/view/914978
Alpecin Cycling Series Fondo

This Sunday sees the first in a new Euro-centric monthly fondo series in partnership with pro team Alpecin Cycling. The "Alpecin Cycling Series" includes a big prize drawing and a chance to try to hold the wheel of cycling superstar Mathieu Van der Poel. Read event details >
Sunday 9am BST/4am EDT/1am PDT
Sign up at zwift.com/events/view/887314
Hope Challenge Virtual Edition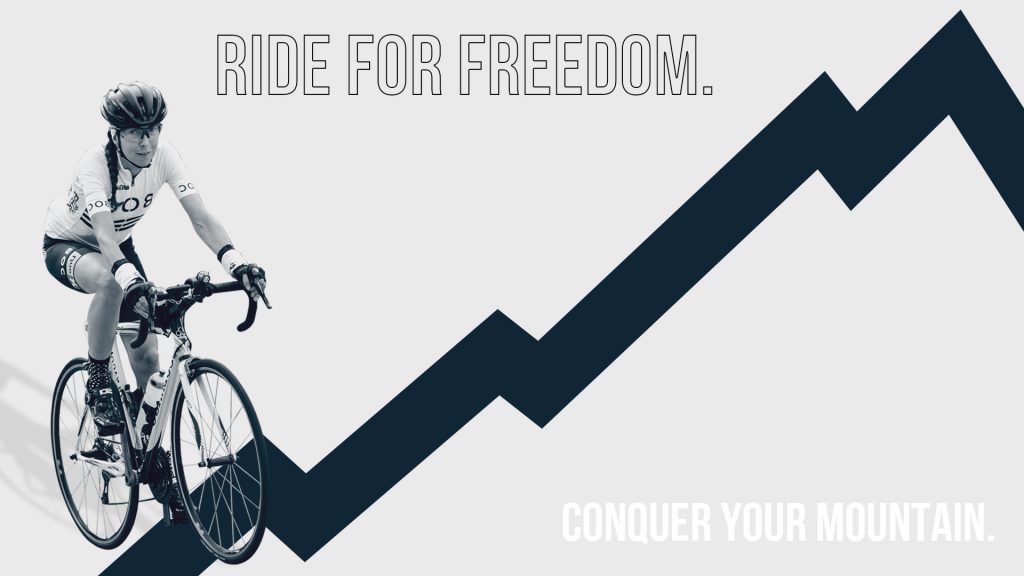 Take on the Hope Challenge – the world's largest virtual Everesting event! The vEveresting Hope Challenge is a fundraiser event like you have never experienced before. Ride alongside fellow cyclists from all over the world on virtual roads through Zwift and conquer your mountain. With expert commentators, guests, and live feeds from cyclists attending, be a part of the Ride for Freedom and help put an end to modern-day slavery.
Everesting not for you? Fear not. There are plenty of distances to choose from in this year's Hope Challenge: El Capitan (2464m) – Everest Base Camp (4424m) – Everest (8848m) – 10K (10.000m).
Saturday-Sunday. Sign up for more event details.
Movistar Team "Restart" Ride

This just seems like a cool reason to ride, especially for Movistar Team fans! "As we reach one month before our official return to racing, the Movistar Team's men's and women's squads join all the Zwift community for a 'season restart' ride, to be broadcast live both on Zwift and the Blues' social media channels. Our only goal here: enjoying one of our final weekends without a number pinned – with you! Just sharing the Zwift roads, commenting on the plans ahead and seeing how everyone's doing with a nice push at the end of the ride. Only the last few kilometers will be at free speed; the rest will be covered at a social pace."
Saturday 6:30pm BST/1:30pm EDT/10:30am PDT
Sign up at zwift.com/events/view/917444
Your Thoughts
Got other events that stand out this weekend? Share below in the comments!