Elite has just announced a new indoor training product, the RIZER, which allows for both gradient simulation and steering on Zwift.
Elite RIZER vs Wahoo KICKR Climb
People will immediately draw comparisons between the RIZER and Wahoo's KICKR Climb, since the Climb was the first (and to this point only) gradient simulator on the market. Here's how the two devices compare: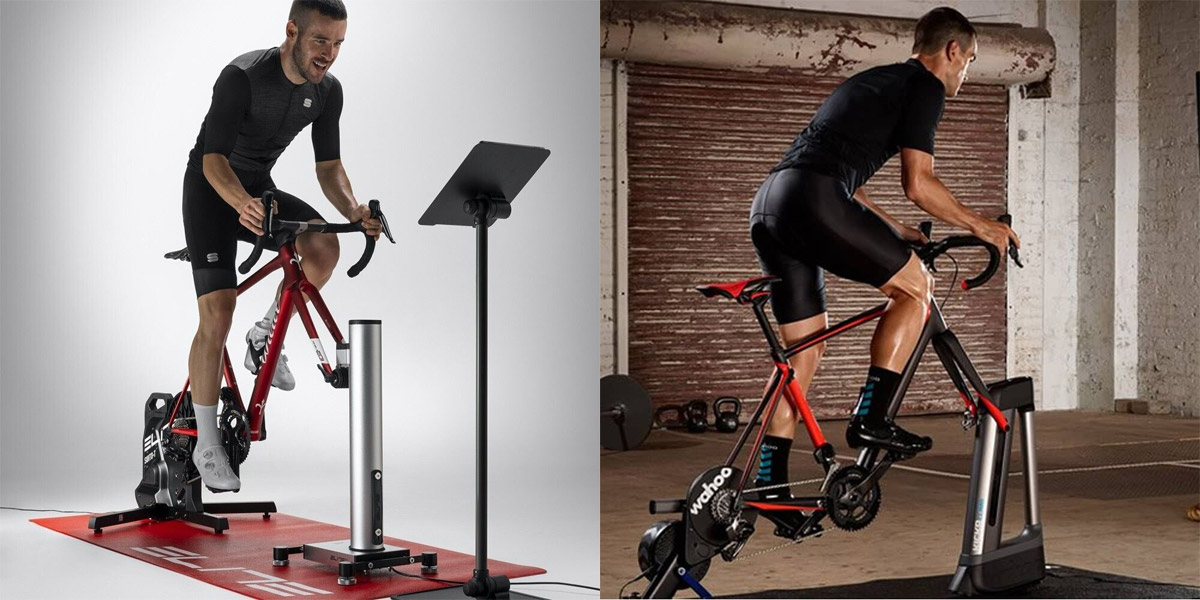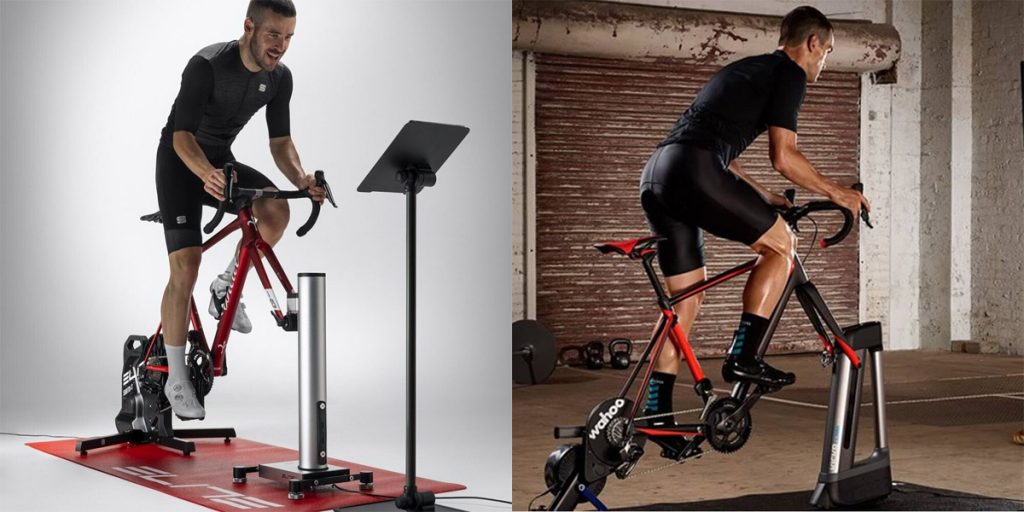 Compatibility: The Climb is only compatible with certain Wahoo trainers. The RIZER can work with any trainer that supports ANT+ FEC, (which is pretty much all trainers) and allows for free up/down movement of the front of your bike, rotating on your rear axle.
Range: both units go up to 20% and down to -10%.
Design: the RIZER has a very stable base, while the Climb is purposely built with an unstable base.
Trainer Difficulty: Elite lets you configure the RIZER so its response is not tied to your Zwift Trainer Difficulty setting. Wahoo has no such setting, so if your trainer difficulty is set to 50%, your Climb is only moving half the distance it should.
Drive Mechanism: the Climb uses a belt to move your forks up and down, and some users have snapped this belt (ouch). The RIZER uses a metal screw which, according to DC Rainmaker, has no ability to snap.
Steering Functionality: the RIZER has Zwift steering functionality built in, which Wahoo's Climb does not support.
Pricing: the RIZER is priced at $1099USD, while Wahoo's Climb is priced at $599USD. Yikes! This disparity in US pricing is mostly based on the current state of international shipping rates, though. (Elite is based in Italy, while Wahoo is US-based.) In euros, the Rizer is priced at 799€, while the Climb is 549€.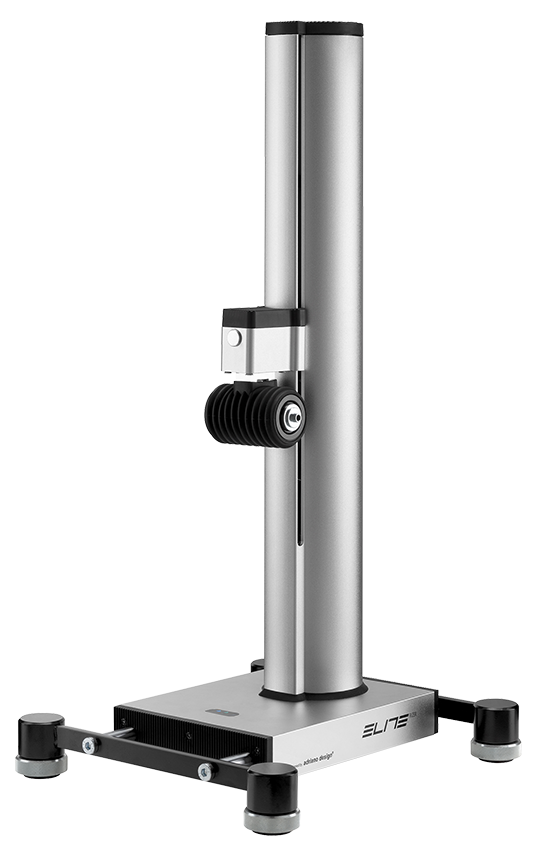 How Gradient Simulation Works
The RIZER gets its gradient simulation data from your smart trainer. If you're on a compatible Elite trainer (the Direto XR, Suito, and Tuo) your trainer will broadcast the current gradient directly to the RIZER. Other trainers don't currently rebroadcast the gradient, so the RIZER instead computes the gradient based on the trainer's broadcasted speed and power.
As one would imagine, that leads to a less-than-perfect simulation experience on non-Elite trainers. Ray from DC Rainmaker says, "As far as 3rd party trainers go, as I said above, it's not a perfect solution in terms of responsiveness of the gradient simulation, at least until other companies implement the transmitted gradient in the data stream."
More Reviews
We don't have a RIZER in-house, so we can't give you a hands-on review. But here are two reviews from some trusted sources:
In-Depth Review from DC Rainmaker
Review from DesFit
Availability
The RIZER is in production at Elite, but not yet shipping. Word is they'll arrive in Europe in August, while North American markets won't have access until late September/early October.
Questions or Comments?
Share below!