Elite Direto XR
Direct Drive Trainer

When the Direto XR was released, it replaced the Drivo II as Elite's top-of-the-line direct-drive trainer offering. And that was a smart move on Elite's part, because the Direto XR's well-evolved specs are very similar to the Drivo II!
Key Specs
MSRP: $999.99 USD
Accuracy: +-1.5%
Flywheel: 11lb
Max Wattage: 2300 W
Max Incline: 24%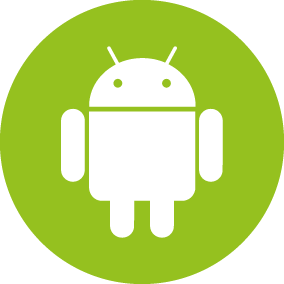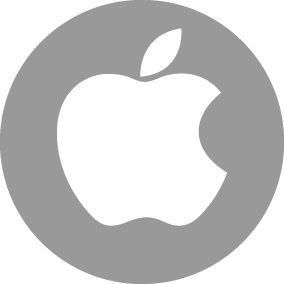 Support App: myETraining
Overall Rating

4.5 stars
based on 11 reviews
Easy setup
91%
Accurate power
82%
Realistic inertia
82%
Well-built
82%
Helpful support
36%
Portable/storable
55%
Quiet
73%
Budget-friendly
27%

Low build quality, good trainer from Rick V September 26, 2021 


Bought a Direto XR-T, had an issue that the magnets working on the physical flywheel were touching the physical flywheel at higher inclines >12%. After communication with Elite and my retailer, I could return it to my retailer. Elite insisted I tried to work on the machine it self which I'd rather not do. My retailer send a new unit which arrived the next day.

Unfortunately the exact same issue occurred and I went straight back to the retailer. They apologised and offered me a pick of trainers to chose from ignoring any price differences.

Following my research to get an upgrade from my previous trainer the Elite XR-T showed great potential due the very high specs and its low price. The trainer seems to be very accurate and was a significant step-up from my previous trainer until the issue with the clacking noise started I was really enjoining it. However if the same assembly issue pops up twice to one consumer then it shows that the assembly from Elite is not what it should be.

My faith in Elite is gone so I can't recommend this trainer due to the build quality I've experienced.

Easy setup Accurate power Portable/storable Budget-friendly
Great performance! from Blackdawn November 16, 2020 


I bought this trainer 10/2020 and have rode with it a lot.
It was really easy to put on rideable condition - almost ride ready out of the box.
Comparing power with Favero Assioma Duos I'd say this is very accurate trainer.
Riding with Zwift, Rouvy and Kinomap road feel is really good and when slopes get tighter this trainer will really shine and feel is also natural and smooth.
Built quality is good even it is covered with plastic, but there is no disturbing noises from it.
I live in apartment house and I can say it is quiet enough to train indoors without disturbing you neighbors - on sprints noise will get louder, but who makes +1400W sprints continuously?

Easy setup Accurate power Realistic inertiaWell-built Helpful support Portable/storable Quiet Budget-friendly
Outstanding upgrade to a good bit of kit from spiriakou October 13, 2020 


I got this as a replacement for my original Direto. I wore the old one out after a few years - it had been a shop-demonstrator and bike fit device before I got it. The new XR took all the best bits of the original and improved on them: more power, steeper climbs, and better calculations for we chaps who prefer pies & ale to salad and spring water. Cap all that with the unit being even quieter than the MK1 - which wasn't a loud beast by any stretch. Setup was painless, Elite even include a cassette (which they recommend y oil before use). Plug in the power, connect to Zwift (other apps are available - apparently - you could even use the included subscriptions to Bkool or Elite's own program) and you're ready in minutes. Check for firmware updates using Upgrado and calibrate using any app that lets you do that.

It's autumn in the UK and this beats the pants off riding on wet leaves. I may go outside from time-to-time but the Direto XR makes that less likely

Easy setup Accurate power Realistic inertiaWell-built Portable/storable Quiet
Good trainer from arvintht October 6, 2020 


I got this trainer a few weeks back. In Canada, this trainer is hard to find and many stores are running out of stock real soon. Have been using Zwift for all my indoor sessions (Training, free rides, group and races).
Sometimes in ERG mode, during the beginning of an interval, it becomes really difficult to pedal. The resistance kicks up extremely hard that I have to struggle to pedal for some revolutions. After a few seconds, the power comes back down to the set wattage power. I am not sure what the reason is for that. I am also not sure how to do power smoothing, similar to the straight lines we see from Wahoo or Tacx. Is that possible to do so? On the etraining app, once I select power smoothing, it asks me to pedal for some time and the app times out and nothing happens.

Setup was damn easy. Took me around 10 minutes from start to finish. It is recommended to oil or lube the cassette before mounting the bike on the trainer for the first time.Ride feel is good, the resistance kicks up very fast once I hit some hills on Zwift. It also came with one month free subscription for Zwift which is a good add. Overall, a good trainer!!

Easy setup Well-built Quiet
Great trainer : stable & precise from Mreitrof September 28, 2020 


The Direto XR is an upgrade from a Tacx Flux for me. The trainer was easy to setup and it is very stable on its legs. The power as precise as reported in professional reviews, tracks really well my stages. The most enjoyable is the upgrade in Zwift, the trainer is very responsive to slope variation and variation of effort front pack. A lot more fun in races, i have done a dozen races since received. ERG mode is very different then what I have seen: power varies more which according to Elite (awesome support when's contacted) is due to the speed and quantity of measures by the reader. It gets used to but at the end of an effort in trainerroad, your average is always spot on so in a sense it is closer to an outside feel than inside. I would recommend the purchase for sure

Easy setup Accurate power Realistic inertiaWell-built Helpful support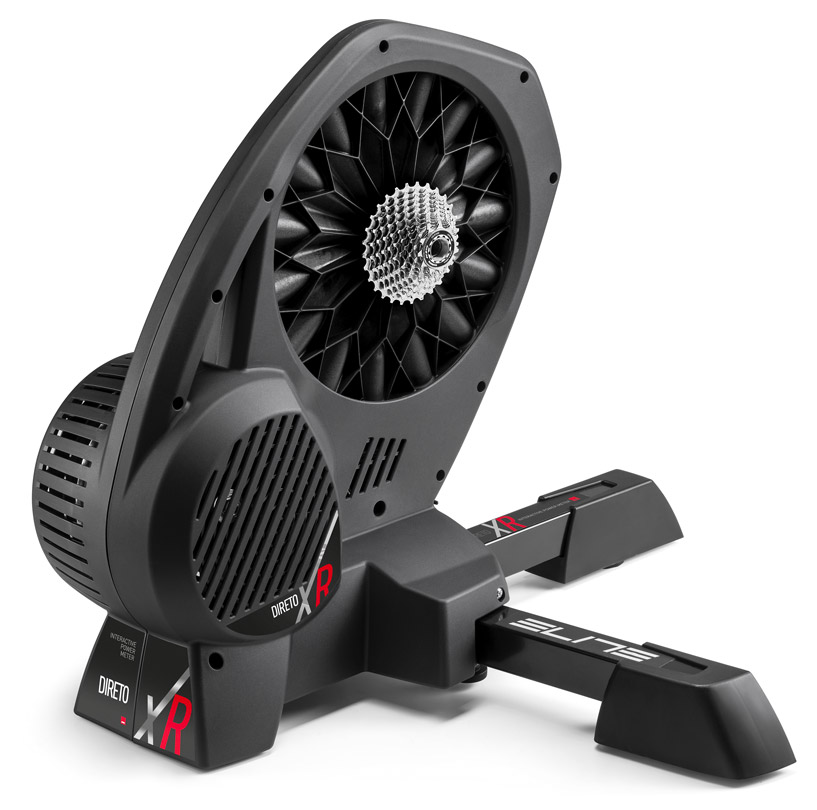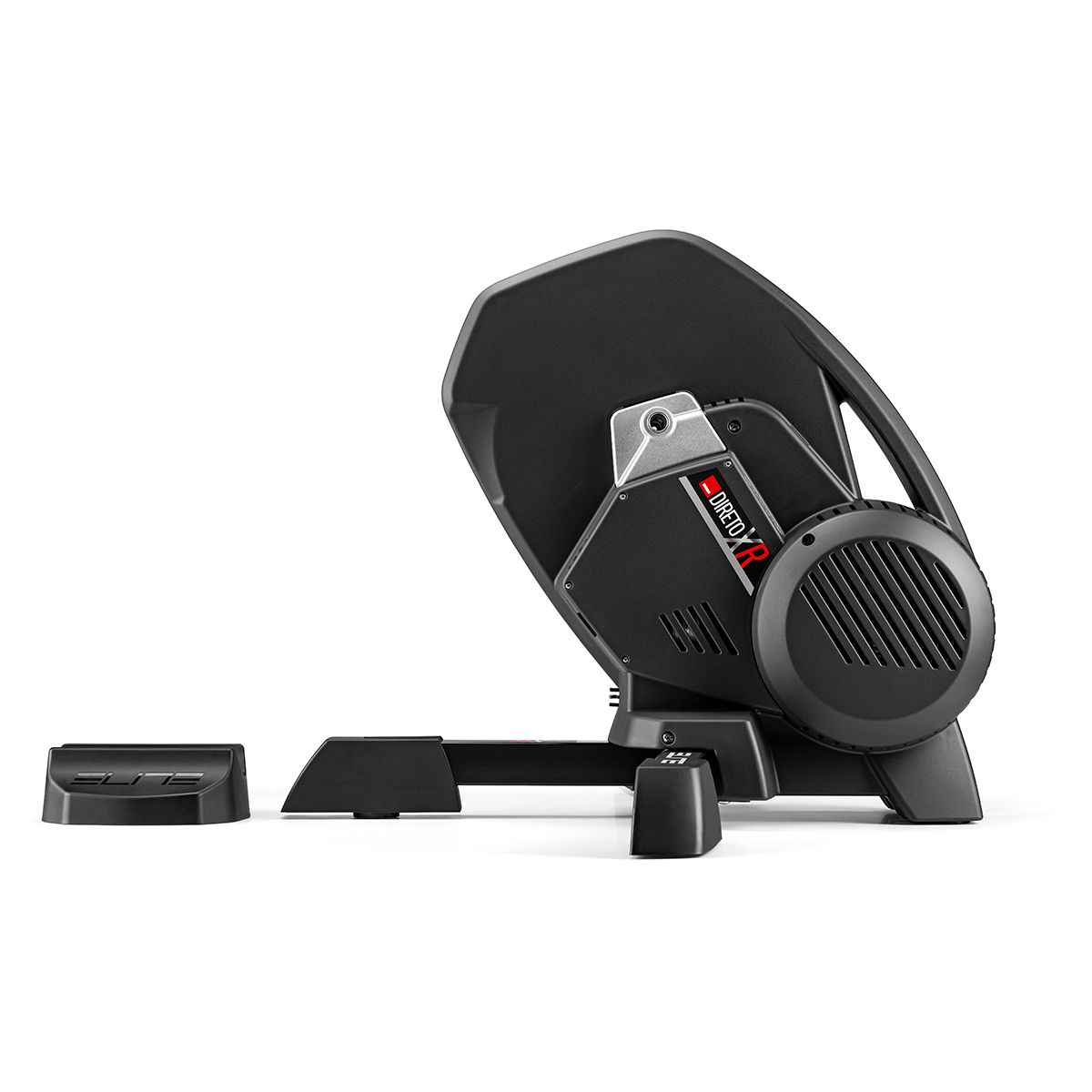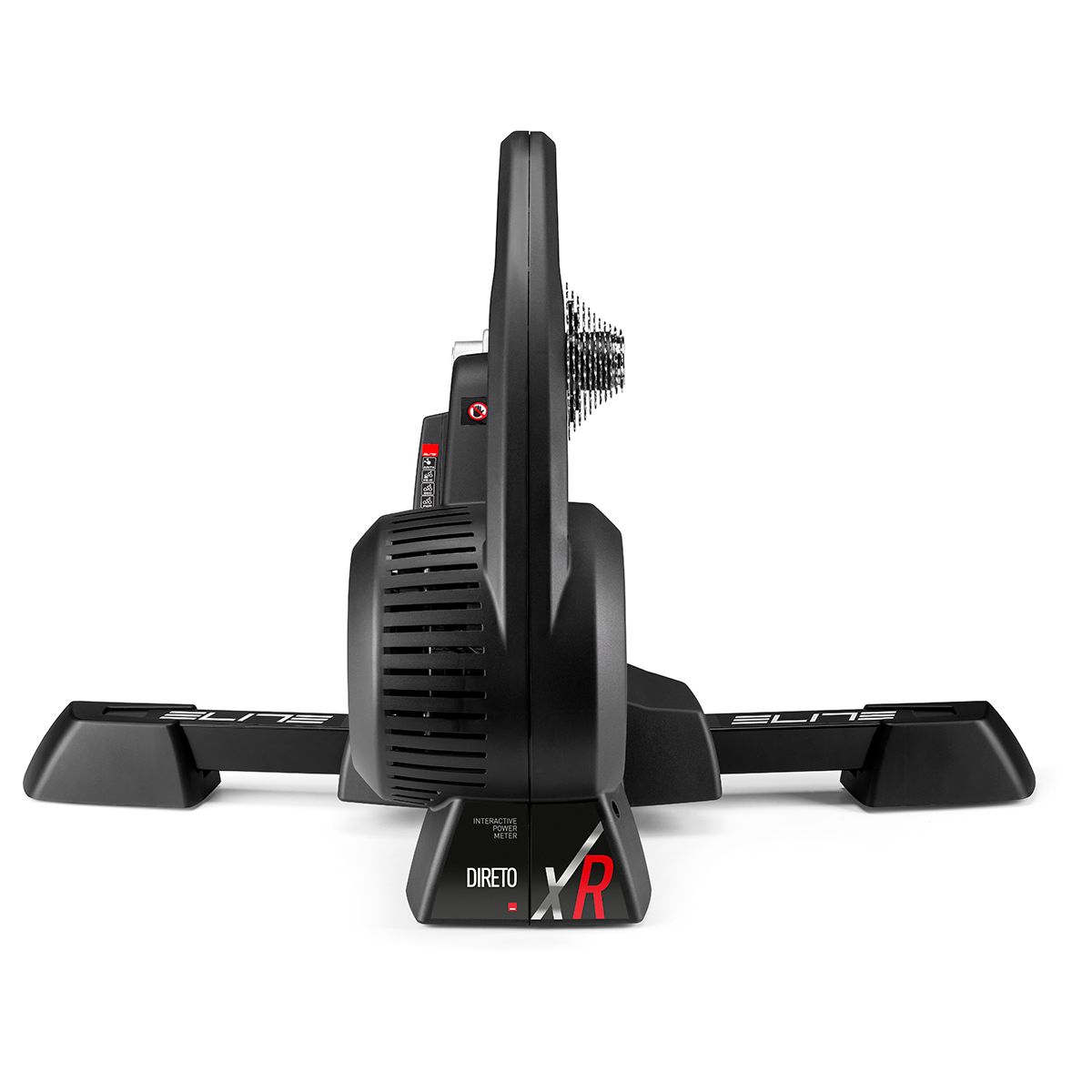 More Elite Direto XR Reviews
Own this trainer? Post a review!

Low build quality, good trainer from Rick V September 26, 2021 


Bought a Direto XR-T, had an issue that the magnets working on the physical flywheel were touching the physical flywheel at higher inclines >12%. After communication with Elite and my retailer, I could return it to my retailer. Elite insisted I tried to work on the machine it self which I'd rather not do. My retailer send a new unit which arrived the next day.

Unfortunately the exact same issue occurred and I went straight back to the retailer. They apologised and offered me a pick of trainers to chose from ignoring any price differences.

Following my research to get an upgrade from my previous trainer the Elite XR-T showed great potential due the very high specs and its low price. The trainer seems to be very accurate and was a significant step-up from my previous trainer until the issue with the clacking noise started I was really enjoining it. However if the same assembly issue pops up twice to one consumer then it shows that the assembly from Elite is not what it should be.

My faith in Elite is gone so I can't recommend this trainer due to the build quality I've experienced.

Easy setup Accurate power Portable/storable Budget-friendly
Great performance! from Blackdawn November 16, 2020 


I bought this trainer 10/2020 and have rode with it a lot.
It was really easy to put on rideable condition - almost ride ready out of the box.
Comparing power with Favero Assioma Duos I'd say this is very accurate trainer.
Riding with Zwift, Rouvy and Kinomap road feel is really good and when slopes get tighter this trainer will really shine and feel is also natural and smooth.
Built quality is good even it is covered with plastic, but there is no disturbing noises from it.
I live in apartment house and I can say it is quiet enough to train indoors without disturbing you neighbors - on sprints noise will get louder, but who makes +1400W sprints continuously?

Easy setup Accurate power Realistic inertiaWell-built Helpful support Portable/storable Quiet Budget-friendly
Outstanding upgrade to a good bit of kit from spiriakou October 13, 2020 


I got this as a replacement for my original Direto. I wore the old one out after a few years - it had been a shop-demonstrator and bike fit device before I got it. The new XR took all the best bits of the original and improved on them: more power, steeper climbs, and better calculations for we chaps who prefer pies & ale to salad and spring water. Cap all that with the unit being even quieter than the MK1 - which wasn't a loud beast by any stretch. Setup was painless, Elite even include a cassette (which they recommend y oil before use). Plug in the power, connect to Zwift (other apps are available - apparently - you could even use the included subscriptions to Bkool or Elite's own program) and you're ready in minutes. Check for firmware updates using Upgrado and calibrate using any app that lets you do that.

It's autumn in the UK and this beats the pants off riding on wet leaves. I may go outside from time-to-time but the Direto XR makes that less likely

Easy setup Accurate power Realistic inertiaWell-built Portable/storable Quiet
Good trainer from arvintht October 6, 2020 


I got this trainer a few weeks back. In Canada, this trainer is hard to find and many stores are running out of stock real soon. Have been using Zwift for all my indoor sessions (Training, free rides, group and races).
Sometimes in ERG mode, during the beginning of an interval, it becomes really difficult to pedal. The resistance kicks up extremely hard that I have to struggle to pedal for some revolutions. After a few seconds, the power comes back down to the set wattage power. I am not sure what the reason is for that. I am also not sure how to do power smoothing, similar to the straight lines we see from Wahoo or Tacx. Is that possible to do so? On the etraining app, once I select power smoothing, it asks me to pedal for some time and the app times out and nothing happens.

Setup was damn easy. Took me around 10 minutes from start to finish. It is recommended to oil or lube the cassette before mounting the bike on the trainer for the first time.Ride feel is good, the resistance kicks up very fast once I hit some hills on Zwift. It also came with one month free subscription for Zwift which is a good add. Overall, a good trainer!!

Easy setup Well-built Quiet
Great trainer : stable & precise from Mreitrof September 28, 2020 


The Direto XR is an upgrade from a Tacx Flux for me. The trainer was easy to setup and it is very stable on its legs. The power as precise as reported in professional reviews, tracks really well my stages. The most enjoyable is the upgrade in Zwift, the trainer is very responsive to slope variation and variation of effort front pack. A lot more fun in races, i have done a dozen races since received. ERG mode is very different then what I have seen: power varies more which according to Elite (awesome support when's contacted) is due to the speed and quantity of measures by the reader. It gets used to but at the end of an effort in trainerroad, your average is always spot on so in a sense it is closer to an outside feel than inside. I would recommend the purchase for sure

Easy setup Accurate power Realistic inertiaWell-built Helpful support
WIN AN ELITE DIRETO XR + STERZO SMART! from popriu September 25, 2020 


I have a direct elite xr and it lacks a better, firmer support at 3 feet if the floor is sloped. And the myetraining app in the configuration lacks a power as x percent in each pedal.

Accurate power Realistic inertia
My 1st direct drive from DodgyDunk September 23, 2020 


Realistic momentum on zwift from the flywheel takes some getting used to, but much more stable at big watts than a wheel on. Very easy to use and set up. Love the pre-fitted cassette!

Easy setup Accurate power Realistic inertiaWell-built Helpful support Quiet
First impressions Direto XR from martinheintzel (Riding DIRTy) September 21, 2020 


I've only had 3 rides on this so far, but the power reading is definitely "lumpy." I tried the smoothing on the phone app, which may have helped some, but this is still a problem I'm trying to figure out. Otherwise, I am very much enjoying the trainer. The feel is good, and the quiet is amazing.

Easy setup Realistic inertiaWell-built Quiet
From Dumb trainer to Dumbledore from Spinola September 18, 2020 


Upgraded now from tacx booster to Elite Top Range Smart Trainer and I can only say Uau! Can't find any fault in it, ready to use out of the box and zwifting with it is so much better... Gonna smash my PRs this winter 😉

Easy setup Accurate power Realistic inertiaWell-built Portable/storable Quiet
First smart trainer after a power meter from mrkrmstrng September 10, 2020 


So easy to set up, very quite, dame with the cassette. Great prices d accurate watts.

Easy setup Accurate power Realistic inertiaWell-built Helpful support Portable/storable Quiet Budget-friendly
Very Good Trainer from GB0056 September 7, 2020 


Direto XR is absolutely spot on, the 24 % gradient and 2300watts is more enough to stress the heart. The power accuracy and responsiveness are excellent.

Easy setup Accurate power Realistic inertiaWell-built Portable/storable Quiet