After a successful trial run series, Team DIRT Racing has announced the global launch of DIRT Racing Series, Season 1. Held on Tuesdays beginning May 31 (after Zwift Racing League wraps up), it looks to be an exciting, competitive series with rules and structure that make it extra fun.
Here's how they describe it:
DIRT Racing Series is open for everyone, all Zwift Racers (new and experienced), all Zwift Clubs and all genders. Whether you're a sprinter, a climber or a diesel – we think you should always be able to contribute to your team. With our balanced points structure ALL points will be valuable so you'll have to push hard wherever you are in the race!
DRS Basics
Here are some key things we spotted that make the DIRT Racing Series special:
Split categories (A & A+, B+, B-, C+, C- & D) so the competition is tighter
Team racing: open to teams of 4-8 riders
Individual and Team leaderboards
Balanced points allocation so more racers contribute (see Rules & Scoring page)
No powerups, just pure old leg power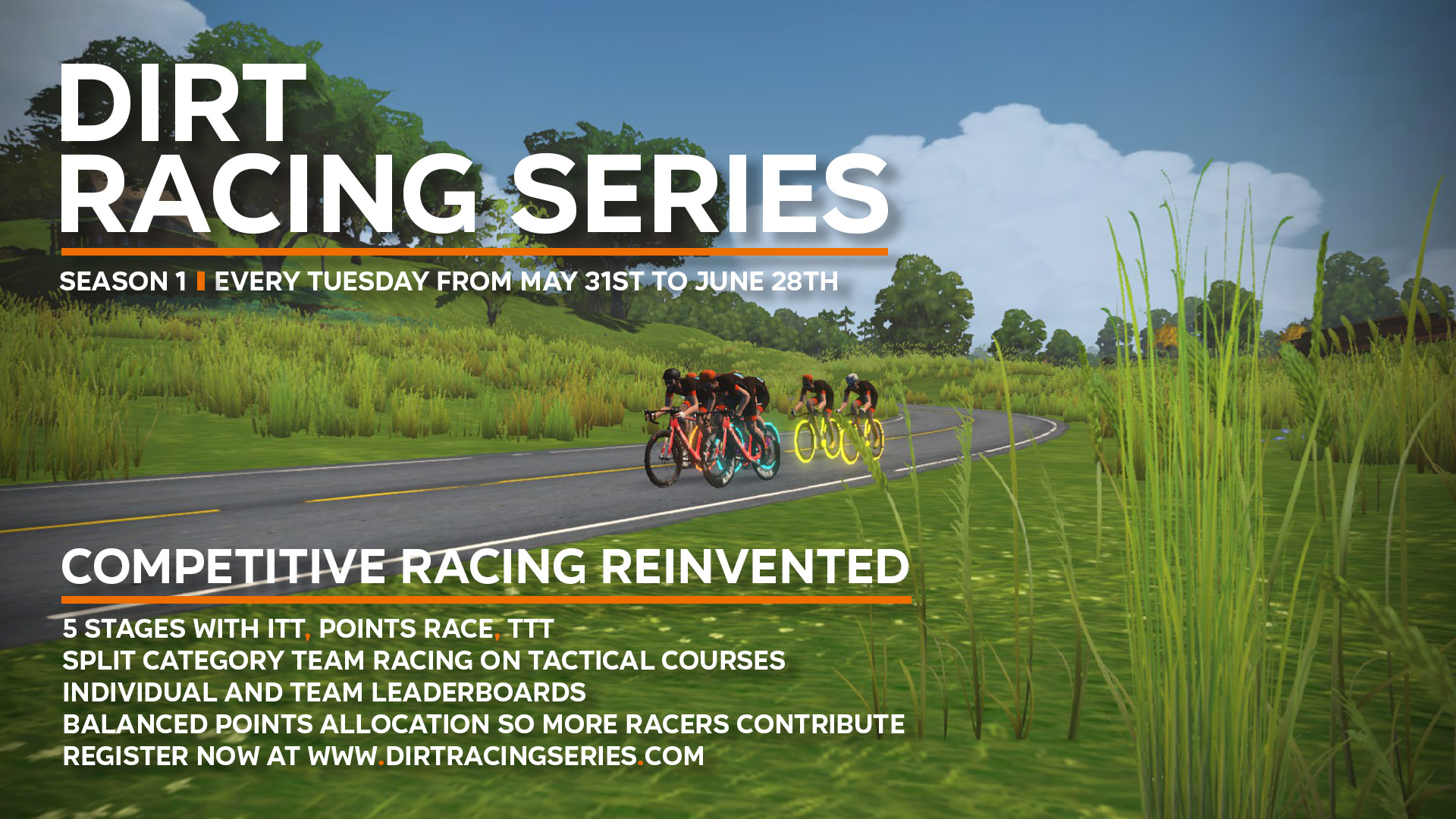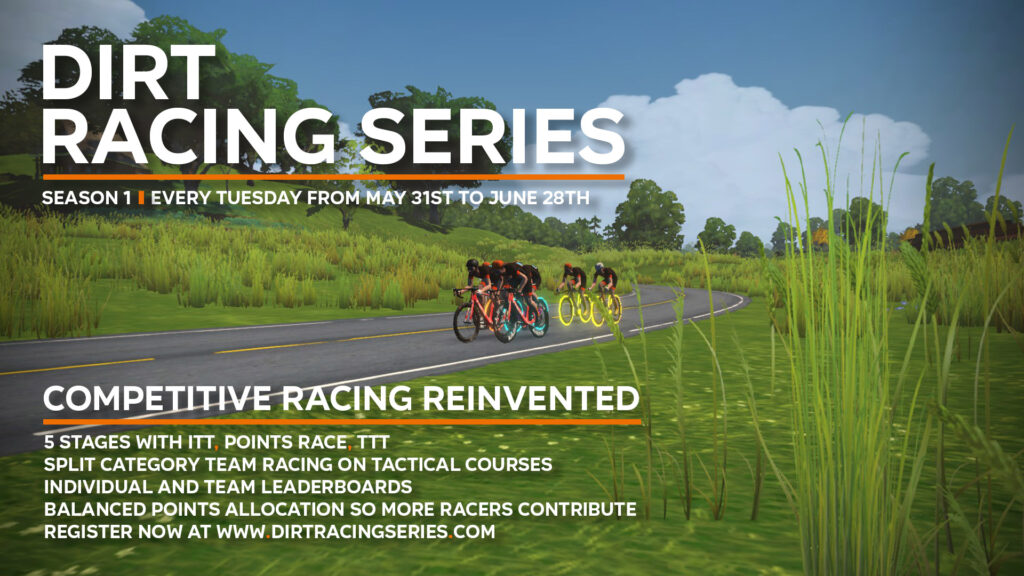 Series Schedule
The 5-stage series is held on Tuesdays in two different time slots:
Time Zone 1: 10:45 BST / 05:45 EDT
Time Zone 2: 18:45 BST / 13:45 EDT
The series begins with an individual time trial but also features three points races and a team time trial:
Registration and More Info
Visit teamdirt.racing for more information on the DIRT Racing Series.
Ready to sign up? Register your team at teamdirt.racing/register-now
Questions or Comments?
Post below!