With over 6100 riders and 810 teams taking part, the DIRT Racing Series has grown quickly over the last four seasons. As we head into "indoor season", Team DIRT Racing has announced the launch of DIRT Racing Series, Season 5, which runs from September 12-October 17.
Here's how they describe it:
Get ready to be part of the most competitive Team Racing on Zwift, open for ALL Zwift racers. In DRS EVERYONE contributes to their team with our well-balanced points structure, small categories and multiple individual and team leaderboards.
DRS Basics
Here are some key things we spotted that make the DIRT Racing Series special:
Unique category structure based on zwiftracing.app Race Rankings
Team racing: open to teams of up to 8 riders (no rider minimum), best 4 riders per stage contribute their points to the team
Three racing formats: iTT, Team Time Race (TTR), and Points Races
7 stages, final two stages are back-to-back
Individual and Team leaderboards
Balanced points allocation so more racers contribute (see Rules & Scoring page)
No powerups, just pure old leg power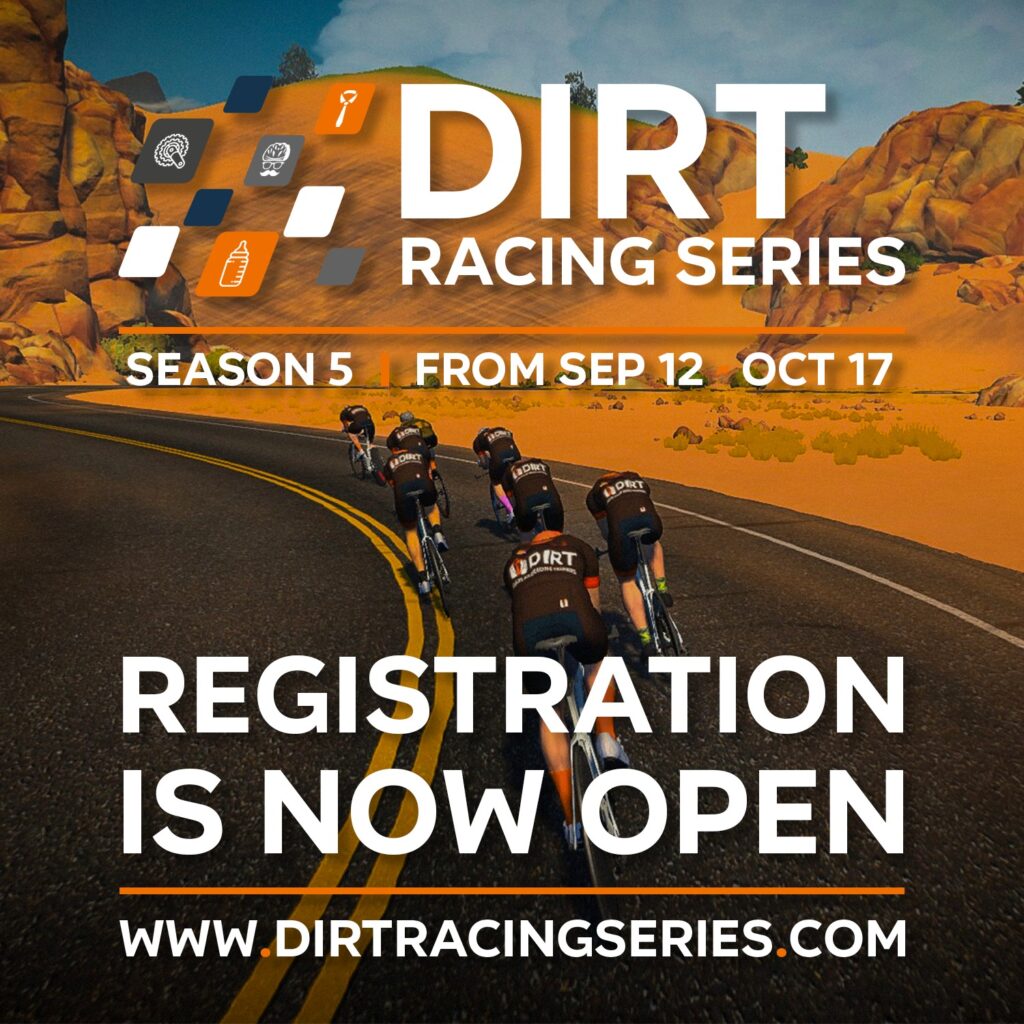 Series Schedule
The 7-stage series is held on Tuesdays in four different time slots:
Atlantic US: 05:45 EDT / 9:45 UTC
EMEA C: 19:15 CEST / 17:15 UTC
EMEA W: 20:15 CEST / 18:15 UTC
US W: 18:30 PST / 01:30 UTC (+1 day)
The series includes an individual time trial, a Team Time Race, and five points races:
Registration and More Info
Visit dirtracingseries.com for more information on the DIRT Racing Series.
Ready to sign up? Register your team at dirtracingseries.com/register-now