When faced with challenges and adversity, most people can be placed into one of three categories:
Those who rise up to overcome, thereby finding greatness in themselves that they didn't know existed;
Those who deny themselves the chance to prove their greatness by an unwillingness to step outside their comfort zone;
Those unique individuals who seek challenges, ever searching for the next way to test themselves and define their character.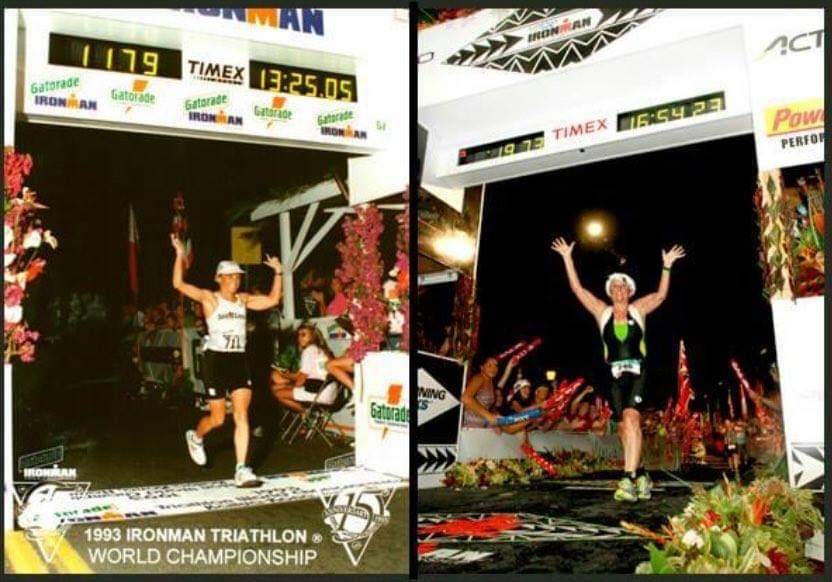 For those individuals, the drive to succeed by pushing themselves ever higher is in their DNA, woven into the fiber of their being. They awake each morning with a goal in mind, and the anxiety they feel to achieve it is self-imposed because failure would mean disappointing themselves above all else. Dexter Yeats is one of those people.
An Impressive Endurance Athlete on the World Stage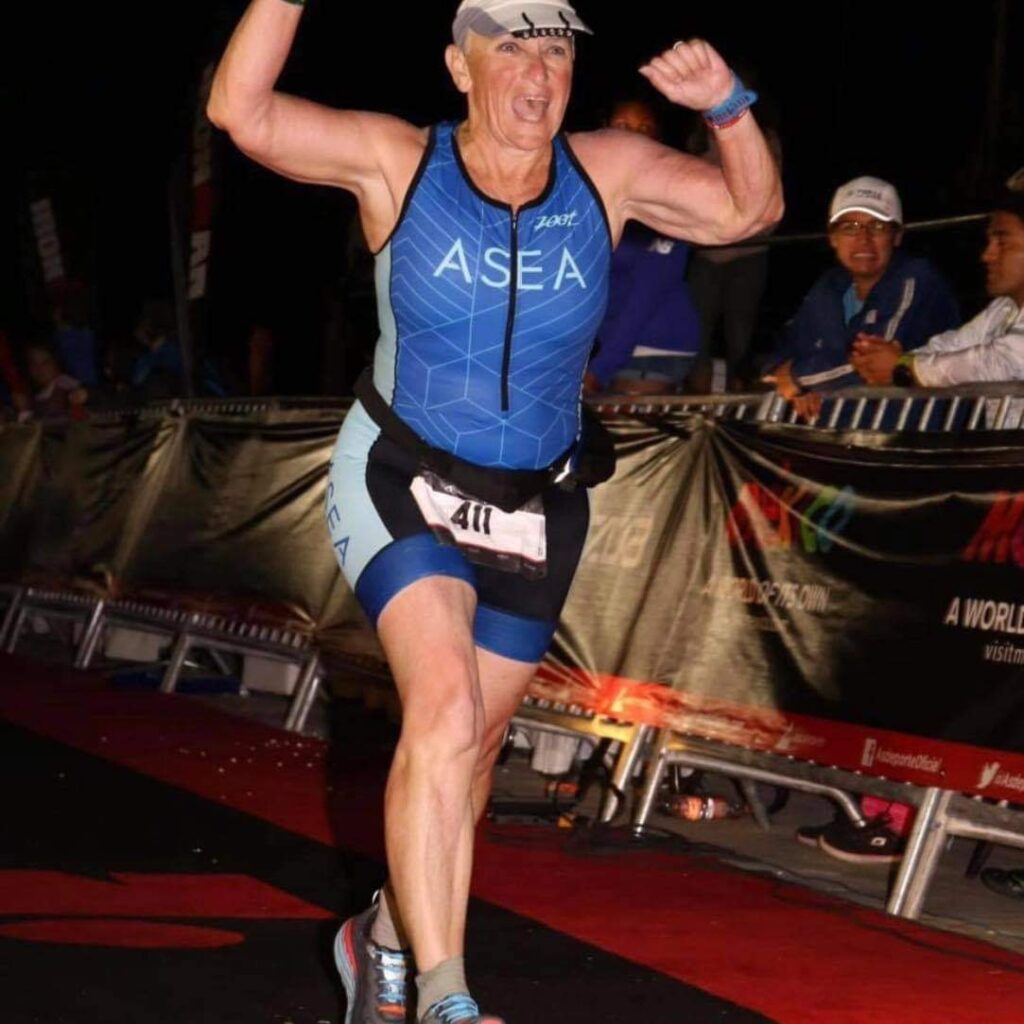 Dexter Yeats is an elite endurance athlete, as this truncated list of her results shows:
8x Qualifier for the KONA IRONMAN World Championships
2018 Age-Group World Champion IRONMAN 70.3 South Africa (See results here)
15x IRONMAN finisher (first in 1993)
Multi-time Western States Ultramarathon competitor (completing 78 miles in 24 hours)
2020 Age-Group Champion IRONMAN Cozumel (See results here)
When not cycling, running, and swimming on the roads and in the pools of her hometown of Coeur d'Alene, Idaho, Dexter can be found riding her KICKR bike and running the roads of Watopia under the acronym G. Grandma (Strava profile here), a tribute to her many grand and great grandchildren. Yes…Dexter is 75 years old!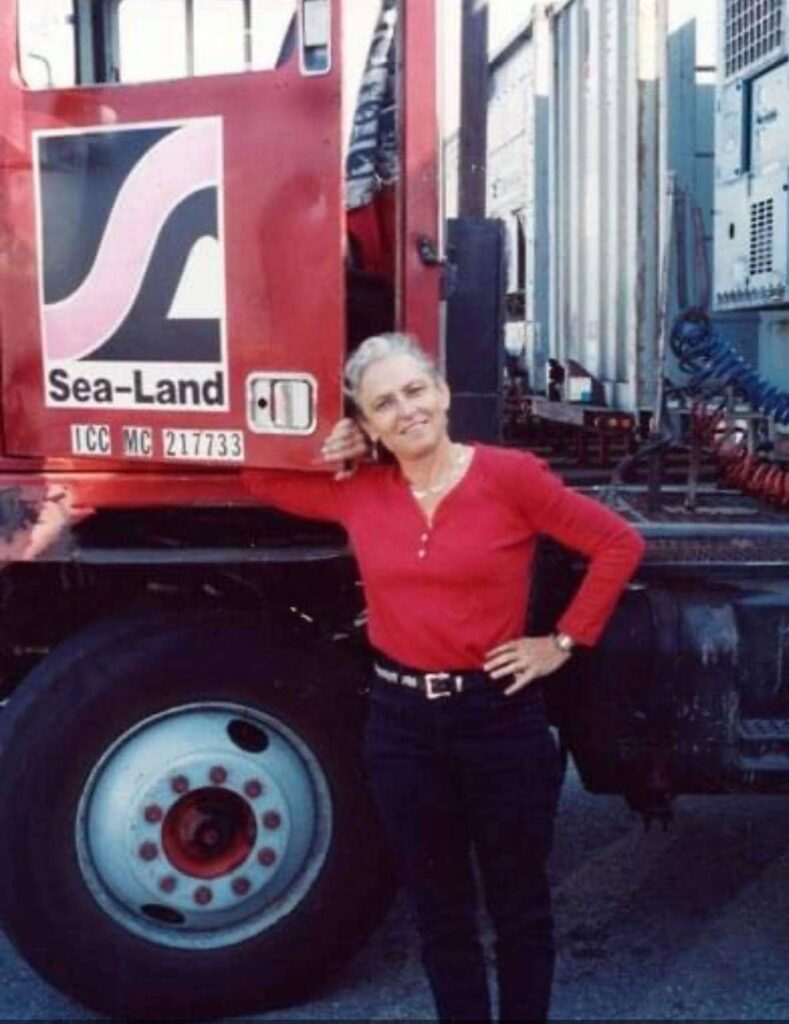 Dexter's Careers and Overcoming Their Biases
Dexter's career as an elite endurance athlete began late, for life presented its own challenges for her as a mother. Of course, Dexter didn't choose to take the easy way out! She worked as a Teamster trucker, driving big-rig 18 wheelers for 25 years in the San Francisco Bay area.
Dexter sought work as a trucker because, as she states, "My daughter wanted to go to school. I had to make a man's wage to be able to afford her college," she notes proudly. "It was equal pay for equal work and now she is a very successful surgeon."
As a Female Master's endurance athlete Dexter experiences discrimination of a different form. "Seniors are not always given a fair shake with conditions," she explains, "such as being given late start times, making it almost impossible to come in under the cut-off." She also admits to being humbled when attending events with young friends, "and they get asked about the race when I am the one racing."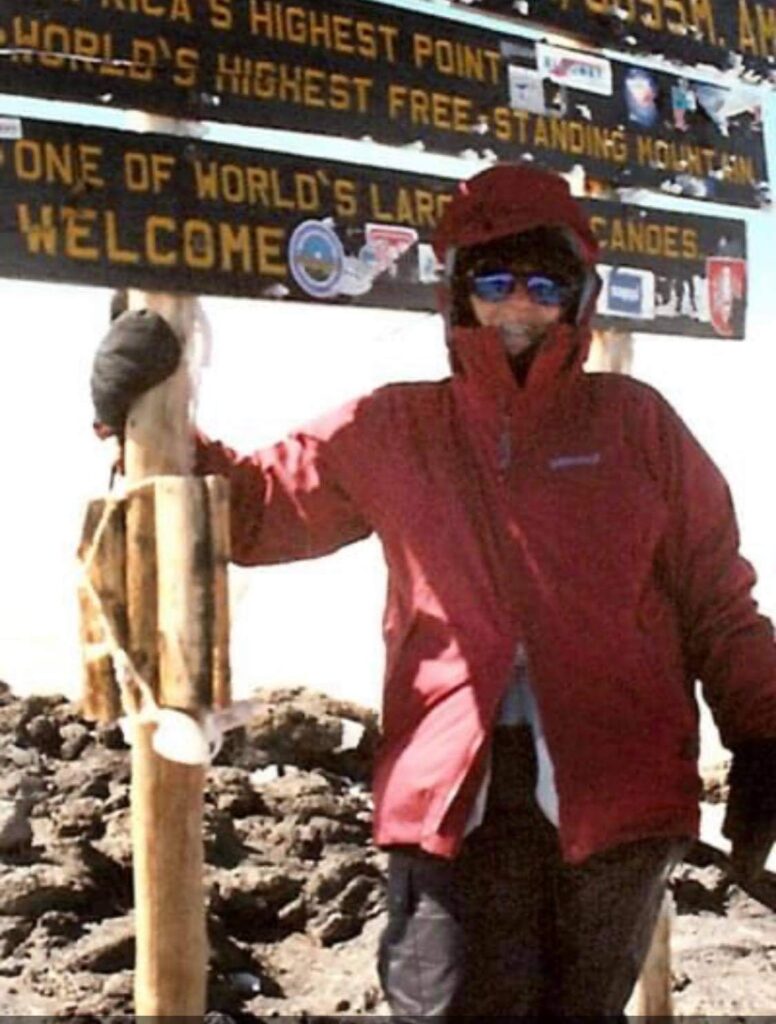 An Extreme Challenge
The struggles Dexter faced as a female in the male-dominated trucking industry and as a Master's triathlete prepared her well for another extreme challenge she chose to embrace. On October 17, 2004 Dexter began a 6-day trek to the summit of Mt. Kilimanjaro.
"I was 59 then and felt like I was getting old," she states jokingly, "and the Sherpas didn't believe someone my age could climb to the top. While on Mt. Kilimanjaro I learned to look at climbing in stages, and if you take one step at a time you will reach the summit," she exclaims, "the grand reward!"
Dexter's Personal Theory on the Stages of Challenges
Present the challenge to yourself.
Commit to the challenge.
Gain the necessary training and skills.
Accept that there will be failures and learn from them.
Put your toe on the line prepared to give your best effort.
The Quest for Sub-60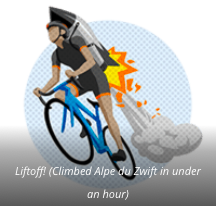 Dexter is currently using that strategy in her quest to earn Zwift's Extra Credit "Alpe du Zwift in Under an Hour" achievement badge.
In 2019 Dexter competed as the defending Age Group 70.3 IRONMAN World Champion in France, where the bike course hit the slopes of the legendary 'Col de Vance.' "On race day," Dexter notes disappointedly, "the challenge [climb] was my downfall, and I did not make the time cut and wasn't allowed to continue on to the run with the other ladies in my age group."
This has fueled the fire in Dexter to become a better climber.
So far, Dexter has improved her Alpe time from 99:20 upon her first attempt, to her most recent climb of 67:53, placing her in the top 50 for 60+ female Zwifters (see Zwiftpower segment stats). "I don't think any of those days on Mt. Kilimanjaro was as hard as the hour pIus I spent climbing ADZ," Dexter remarks, "I can only imagine how doing it under an hour will feel."
I am confident Dexter will get the chance, but not as confident as she is!
Dexter's Tips For Being a Successful Master's Athlete:
I think being consistent is very important.
Listen to your body and don't get tangled up in numbers.
Recovery is the key to better performance.
Climbing is Life for Dexter Yeats
Dexter sums it up best when describing her motivation and the insatiable drive to push herself to the limit… and beyond.
"Life is a series of challenges. Climbing hills is also a series of challenges. There are many summits in life that we all attempt to reach. Once we reach one of them, we look for and set our sites on the next summit. Summits can be relationships, jobs, places we live, retirements, or even earning badges on Zwift!"
Well said, Dexter! Ride On!
Tell Us About Yourself and Your Goals as a Master's Athlete
Where do you see yourself as a cyclist when you are 75? What ADZ time do you hope to post then? Let us know!