Sunday morning, March 25, 2018: Monica and I arrive at the Stubhub VELO Sports Center for the second and final day of CVR World Cup racing. Yesterday's qualifying heats have placed each of the 40 riders into their brackets, and now it's down to this: meeting up in person to race in a virtual world for real money. And it's no small amount of cash–over $72,000 in cash prizes will be awarded to today's racers, with everyone winning a prize of at least $1,276.17! When was the last time you took part in a race with payouts like that?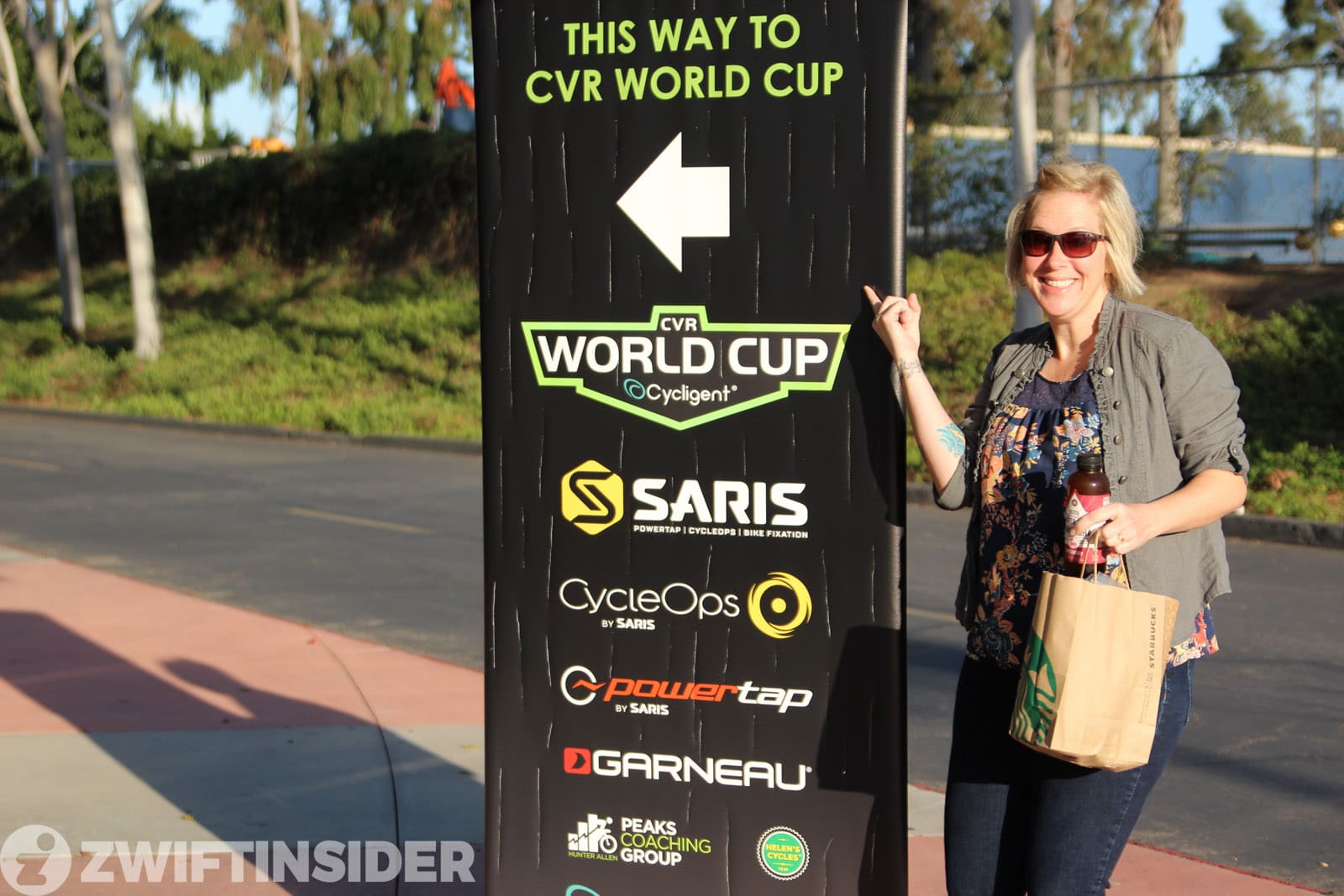 Nice Work, Fantasy Team!
My cycleFANTASY team got second place overall, winning me $220. Well work, team!
These Are Real People
This was our first time attending a CVR event, and Monica and I thoroughly enjoyed ourselves. It was fun to talk with riders from around the world and hear their stories. On top of that, my mind was expanded as I spoke at length with some key race organizers, discussing what the future looks like for CVR and Zwift racing.
Our favorite part, though, was standing near the riders as they raced, cheering them on and (in some cases) giving them a little guidance when their glycogen-depleted brains weren't quite working right. It felt like we were really able to be a part of it all, and even help out in some small way.
The Future of eSports
Zwift has caused a stir in the eSports world, due in no small part to CVR's pioneering efforts. I say "Well done" to Frank Garcia and his team, and I do hope CVR and Zwift can work together to further develop this side of the Zwift world.
As more riders participate and sponsors join in, the opportunity for exciting races with large payouts will continue to grow. Larger prizes means more and more participation from top riders: how long will it be until we see world tour pros at Zwift race finals? It's coming, but not overnight: Zwift and its community must work together to build the technology and audience first.
A Few More Photos