We've all opened the Zwift Companion app and scrolled down to see which events are scheduled. Some days our choices are dictated by time constraints and we only have 'a few' events to select from; other days, the rare ones when we have the entire day free, we have the luxury of a multitude of races, steady rides, training sessions, etc.
We are, in fact, spoilt for choice. I have found myself, like many others, riding two events in a day because: 'that event is on my favourite route', or 'they have a nice jersey unlock,' or 'I need the badge,' or whatever reason motivates us.
I have often wondered what goes on behind the scenes to create and host these events. So I reached out to my friends at Team3R to better understand the work that goes on behind the scenes in planning a typical Zwift event. Then I worked with Zwift to create an actual event!
Here's my story of creating the Monday's Mountain Massif TT I will be hosting Monday, March 29th…
Teamwork
Team 3R has an established events team where everyone is involved and has an input into the series they create. While my event wouldn't be a Team 3R event, I thought that understanding their planning methods would be instructive. And I wasn't wrong!
Their approach is very methodical and starts with the initial concept.
Initial Concept Discussion – Events Team
In some cases there is a Sponsor that may want to steer the type of racing for example, a Sports nutrition company may favour longer races where racers may need to fuel for the distance. In other cases when there is no sponsor, then what is the theme of the event? Or style of racing? Then the target audience is considered.
Next, the format of the event. Is it a competition? An individual event? Team event? Or both? Mass start? Staggered start? Category start? What time zone is the event targeting? If it's a series, how long will the event run for?

So even before the very start of the event, an extensive amount of work is undertaken simply defining the concept. Then the detailed work begins.
Creation of the Series
Rules of the competition need to be discussed and defined at the same time, artwork is created to help style the event. Most importantly, courses agreed upon, selected based on the theme or style of racing involved.
Extensive debate goes on around selecting start dates for the series with the idea of hosting it at a time when it will be accessible to a wider audience. Coordination is required to avoid hosting events that may clash with established events, such as Zwift Racing League.
Once dates have been agreed, the Team engages with Zwift. If the required timeslots aren't already available to the club in an established weekly event, the exact event details and requirements are submitted to Zwift for them to create.
The event is then listed on the Companion app for people to join. It's alive!
An idea
After discussing how Team3R develop these races, I thought it would be interesting to see if I could create and host my own "one-off" event for the purpose of this article and document it.
First, I would need to come up with a concept. That is pretty simple. Those which read my articles know I am fan of climbing. Not because I am particularly good at it, but because of the challenge it offers.
My favourite route is the Mountain 8 course. I am also a firm believer that the best races on Zwift are those that use truncated courses to make it different. Thinking of the most exciting finishes I have seen in a Grand Tour, my mind immediately went to stage 20, of the 2020 Tour de France, when Tadej Pogačar outclimbed his fellow countryman and yellow jersey wearer Primož Roglič to take the stage victory and the yellow jersey in the individual TT. It was an exciting watch.
Therefore, make the event a mountain time trial. No drafting, and people can select their equipment, as this brings into the decision what bike to use, and do you even change bikes before the climb, like riders in the 2020 TdF?
So, this was my proposal for an event:
Title: Monday's Mountain Massif TT
Route: Mountain 8, truncated route, with finish at the Radio tower. Start from pens.
Start: Mass start
Categories: Standard Categories, A-D, including E for Women Only.
Rules: Heart Rate monitor required and Zwift Power for official results, winner of each category.
Time: 20:00 CET.
Notes: No draft, no powerups. Bike changes allowed.
Blurb for event:
What do you get if you cross a mountain race and a time trial? An absolutely intense, but highly unique event that will test the ability of any rider.
This is the chance to push yourself beyond your perceived limits and do something that you haven't done before. This is a unique event.
To time trial up a mountain will take absolute discipline and requires you to pace the ride as well as employ tactics. Do you opt for a TT bike to the base of the climb before changing to a lightweight climbing setup? Do you opt for a lightweight setup from the start? Only you can decide and the decision you make will impact your results.
If you are not interested in racing for the victory, treat this event as a 20 minute FTP test. Generate a consistently high power for 20 minutes and boost your ratings in Zwift Power.
This race is unique and offers something for all.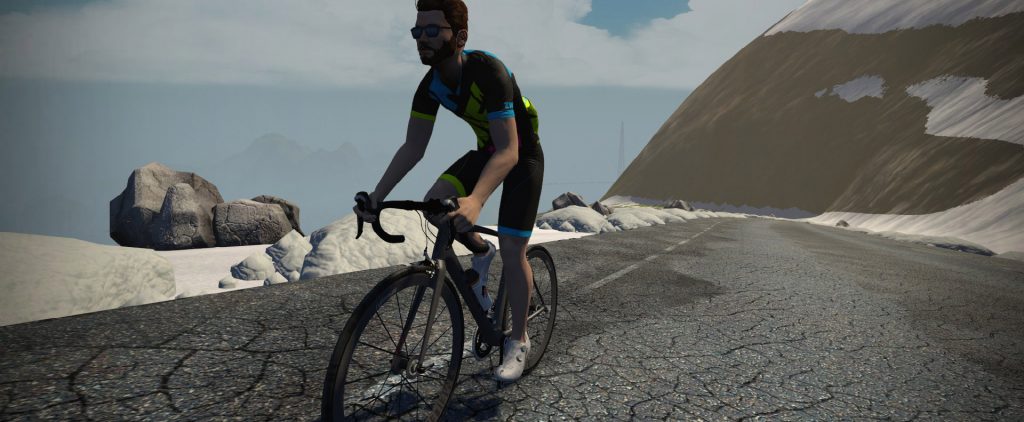 Engaging with Zwift and the Events Team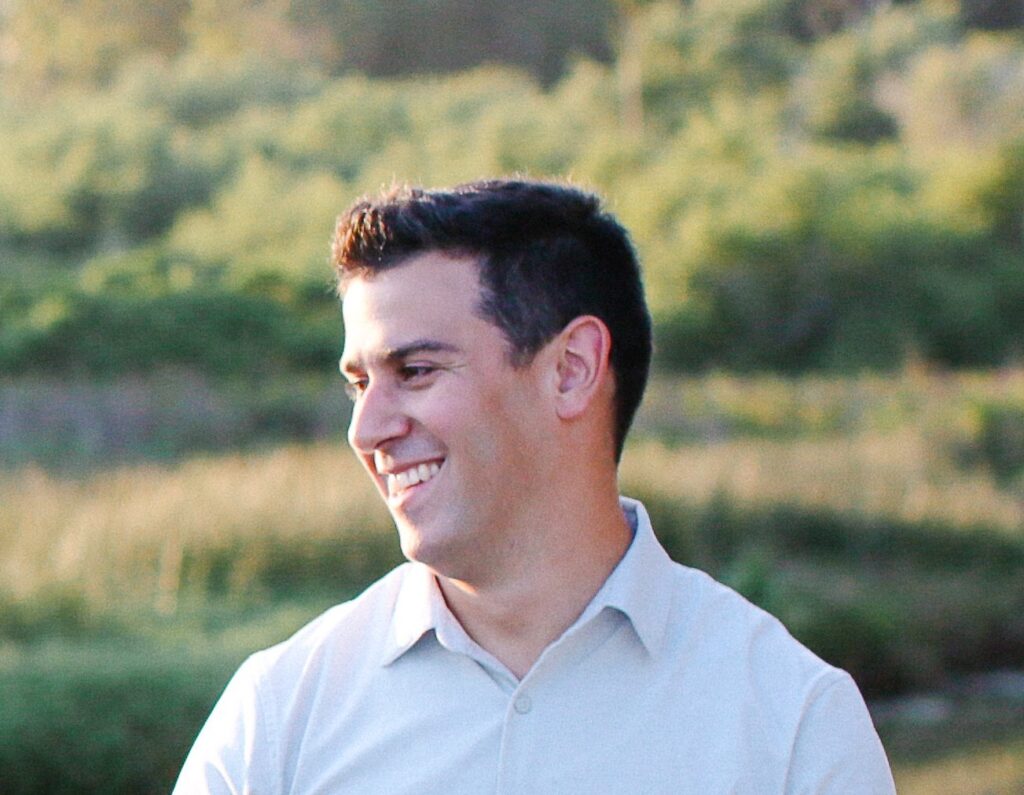 After documenting the concept, it was a question of engaging with Zwift in hopes that they would be able to support me in this article.  I was delighted to get an e-mail from Mark Cote, Zwift's newly-hired Director of Content Programming, with an invitation for an interview.  Being a reader of Zwift Insider and familiar with my articles (Mark noted how he liked my recent Andy Schleck Cycles Cappuccino Ride article), he was happy to talk about the process of how events are put on.  
Mark has a busy role and I was privileged to be speaking with him. If the IT function of Zwift are the cranks of the bike, then Mark's Events Team are the handlebars, brakes, shifters and saddle, because his team is so integral to our experience and the unsung heroes. They look after Events, Pace Partners, Group Rides, Workouts, and training plans – including design and definition. If it's on Zwift, the Events Team have been involved.
They are responsible for hosting in the region of 2000-3000 events, on a weekly basis. This figure surprised me! I knew there were lots of events – but 3000 per week is incredible.
And Mark and his team have a vision for more. The team want to enhance our experience further so that, as Mark described, "any Zwifter can find any content, within 15 minutes." This content is broken into 5 keystone purposes: 'competing', 'socialising', 'playing', 'training' and 'working out.'
I noted to Mark that it feels like that already – but Zwift wants to give us more, which I certainly won't complain about. Zwift effectively wants to provide us more selection so we don't have to plan our day around events. Mark noted they added additional sessions for the Tour de Zwift that happened earlier this year, and it was well-received. So they will continue to do this for major events.
Mark explained that COVID-19 and the influx of new users on the platform resulted in an increase in the number of events. His team now offers 24/7 help, providing comprehensive support to ensure that any changes required to events, even last minute, can be accommodated, thus making sure the user has a good experience.
Getting Your Event on Zwift's Calendar
Event requests are classified into two categories by the Events Team:
Category 1 are events known from providers such as WTRL (who are responsible for the Zwift Racing League and Team Time Trial Events)
Category 2 are requests from everyone else and as you can imagine, there are a lot of requests which have to be filtered
So how do you get your event onto Zwift's calendar? The short answer is: you probably don't. My event proposal fell into Category 2, and as a public event, Zwift was happy to trial it for the purpose of this article and because it was super unique. But they aren't taking new event requests at this time. Here's what they told me:
Over the past year, we have had a tremendous amount of requests. We now have a very full event calendar and we're unable to support new requests at this time. We're actively working on features and functionality to allow Zwifters to take events more into their own hands. For the vast majority of Zwifters, Meetups is the go-to for self-service event functionality.

Mark Cote, Director of Content Programming
Setting up the event
Based on the information provided by myself, the Events Team were able to create my race using their software. They verified specific information with me and next thing I knew, I was hosting my own event on Zwift! I will be honest, I felt a sense of achievement.

You can join the event by clicking the following link:
Monday's Mountain Massif TT (zwift.com)
Promotion
Now comes the hard part: promotion. Having spoken to the Events Team, it is clear that Zwift wants to offer quality events. I have decided to trial this event and if it is a success, approach the Events Team about making it a regular event.
The feedback and number of attendees will determine if this is a success, therefore feedback is critical. If people like the event but it requires a few amendments to make it perfect, then those can be accommodated moving forward. To that end, I am faced with the challenge of promoting it and letting my fellow Zwifters be the judge on whether I have delivered a quality event. It is certainly going to be a special one for me.
To help me in my challenge, I have reached out to many people who I have been fortunate enough to engage with, whilst writing my articles. I can confirm that Olympic Gold Medal winner and current triple jump World Record holder Jonathan Edwards has confirmed he will take part, actually making this his first race on Zwift (read my interview with him). Former pro cyclists and Grand Tour Mountain Stage winners Andy and Frank Schleck have been invited with Frank confirming he will attend (his response being a classic "Ouch, this is gonna hurt!") I reached out to Ed Laverack, British Hill Climbing Champion to invite him along and his response was "I'm due a 20min test!!" – for us mortals, it will take longer than 20 minutes!
The Event
I have created this event for the Zwift community and have tried to host at a time where it is accessible to many people across the world, so please join the event and promote it to your fellow Zwifters. I look forward to seeing you on the start line at 20:00CET on Monday, 29th March.
Monday's Mountain Massif TT (zwift.com)
*A special thanks to Mark and the Events Team for making this article possible. Ride On!
Questions or Comments?
Share below!