Each stage of Tour of Watopia 2022 includes a brand-new route, most of which are former Rebel Routes. Finish the route, unlock the achievement badge, and you'll earn triple XP for your efforts thanks to the extra XP being awarded for ToW!
Many Zwifters don't realize that the bike frames and wheelsets you use in game affect your speed. Frames and wheels in the Drop Shop have a star weight and aero rating, and the more stars, the better! Just like outside, a more aero setup will perform best on high-speed flats and downhills, while a lighter-weight bike is what you want for long climbs.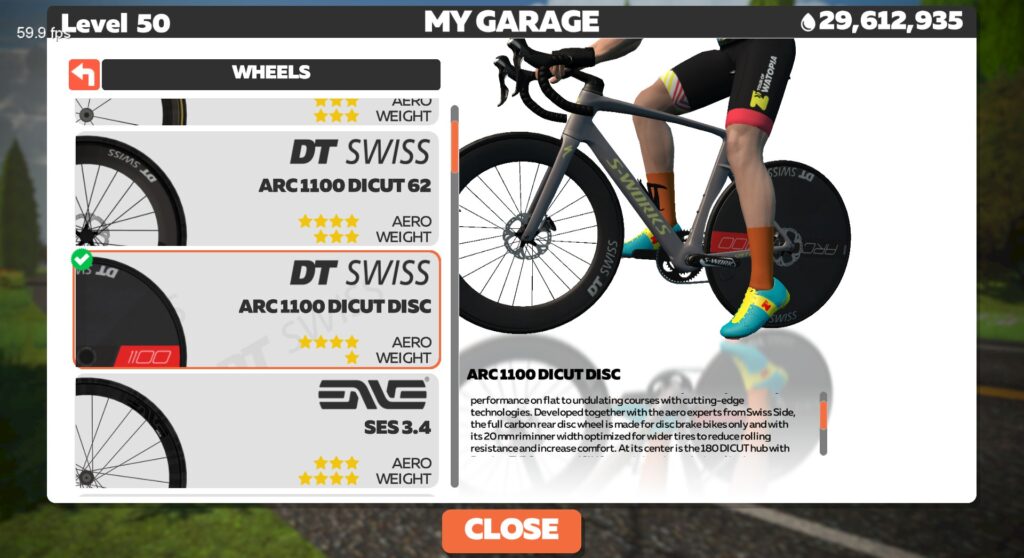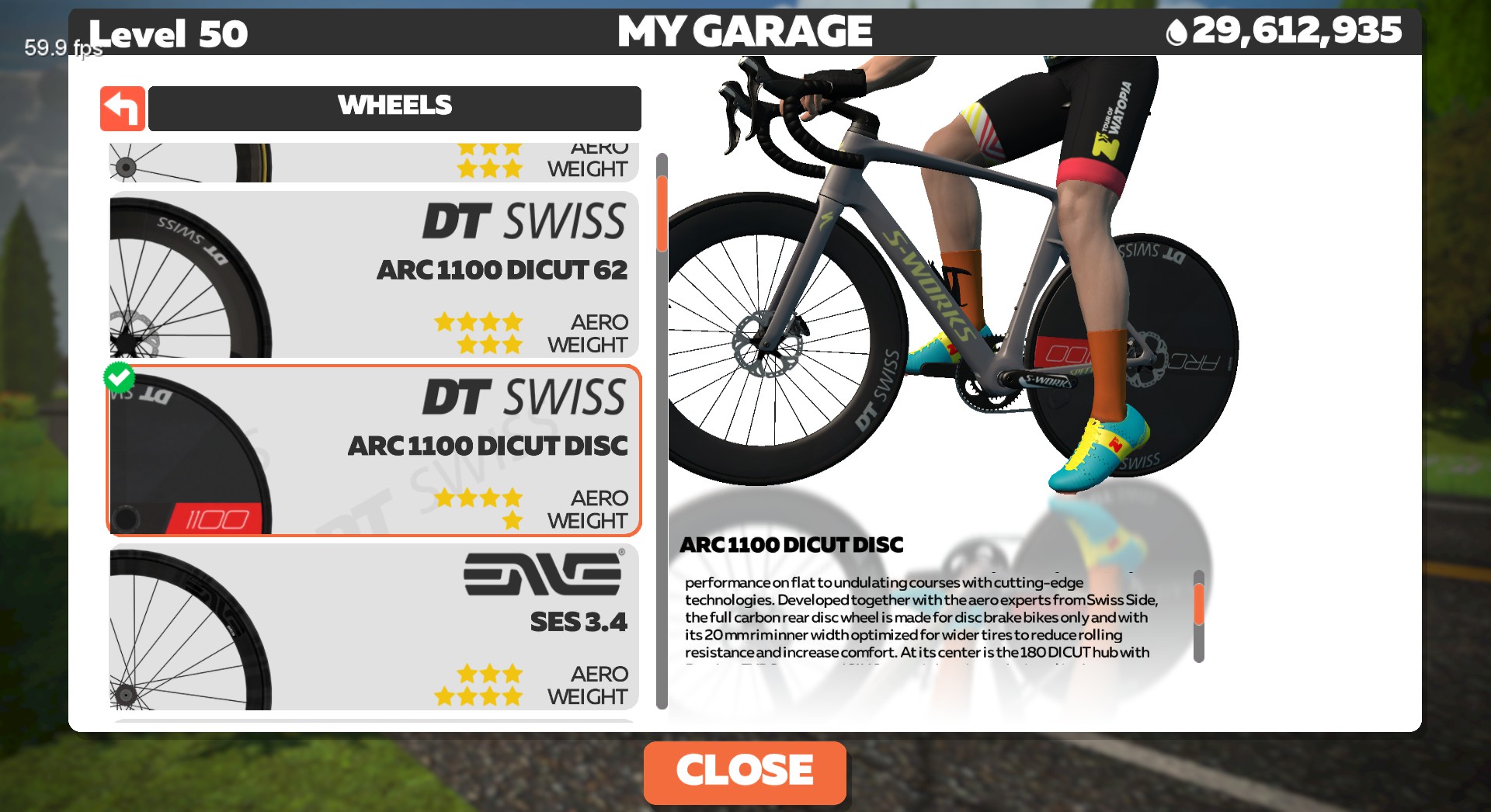 If you're looking to push the pace in your ToW efforts and get your very best course time, here are bike recommendations for each of the new routes.
Three Little Sisters (Stage 1)
With a mix of shorter climbs, rollers, and flat sections, the Three Little Sisters course is made for an all-arounder bike. You're looking for a frame and wheels which are quite aerodynamic, but still lightweight.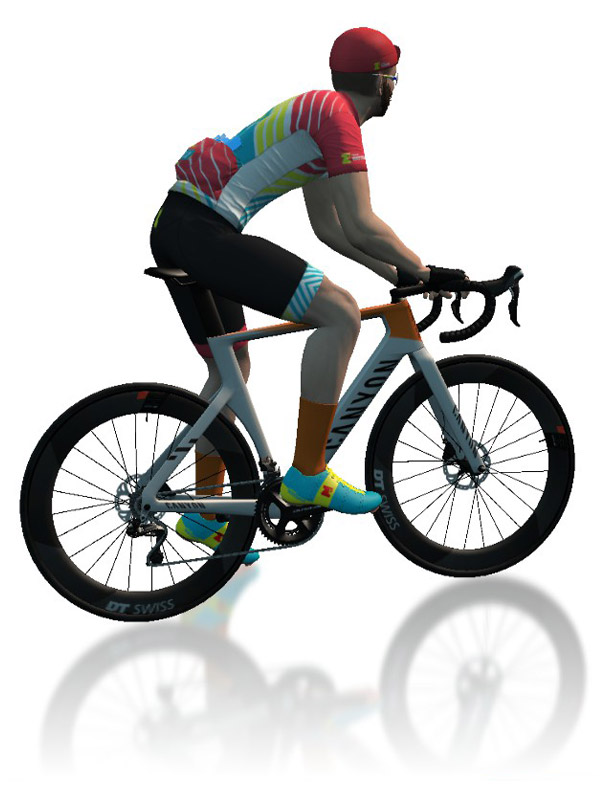 Astute observers may notice we didn't include the Chapter2 TOA in our recommended list. That's because we thought Zwift made it a bit less aero in the latest update, placing the Scott Addict RC is back on top. Further tests showed the Chapter2 TOA is just as fast as ever, though, so we would recommend it above the Scott Addict RC as it's just a bit faster.
The other two route options for stage one are Watopia's Figure 8 and Two Bridges Loop. These routes feature punchy climbs and rolling roads similar to Three Little Sisters, so the same bike recommendations apply.
Triple Flat Loops (Stage 2)
As the name implies, Triple Flat Loops doesn't involve much climbing. In fact, all three routes for this stage are flat, which means aero performance rules the day. Use the most slippery frame and wheels you can afford, then go go go!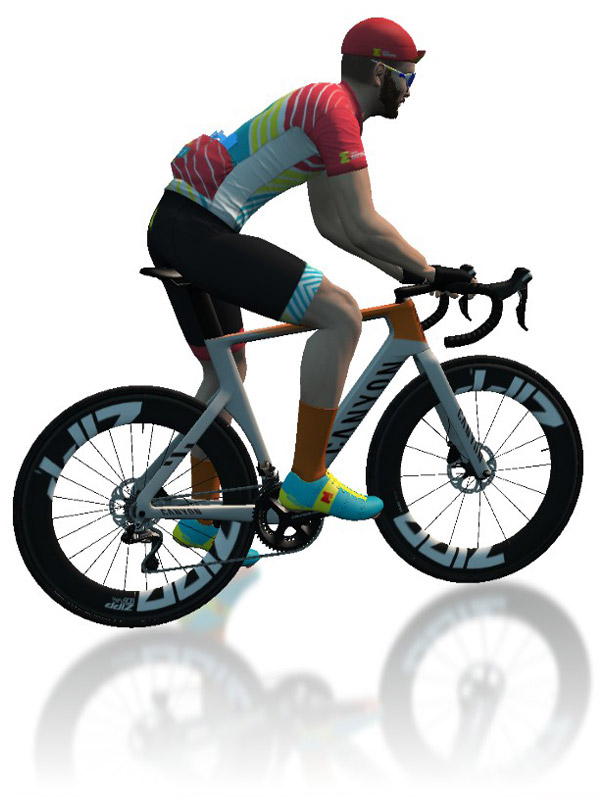 Downtown Titans (Stage 3)
This route features short climbs and rolling roads, so the same options as Stage 1 will work well on Downtown Titans:
Handful of Gravel (Stage 4)
Since this is a gravel route, all riders will be placed on the Zwift Gravel bike with Zwift Gravel wheels. This setup performs much better than a road bike on gravel, just like outdoors!
Eastern Eight (Stage 5)
With two trips up the Titans Grove KOM and plenty of flat road in between, you'll want to pick a setup that helps you perform when it counts on Eastern Eight. An all-arounder is a good choice here, since it helps you on the climbs but doesn't lose much on the flats. Strong climbers, though, may choose a strictly aero setup (see stage 2) and have an extra edge on the flats and finish.
Going Deeper
If you haven't done much research on how Zwift's various frames and wheels perform, here are some places to start:
Good luck on your Tour of Watopia rides. Push hard, level up, and Ride On!
Questions or Comments?
Post below!