Since the introduction of the Zwift Racing League (ZRL) in October 2020, my Tuesdays, like many other racers, have not been the same.
I decided it was time to reach out to World Tactical Racing League (WTRL), who facilitate the event, to discuss the ZRL phenomenon. Happily, I was able to chat at length with the mastermind behind the series, WTRL Co-Founder and Director, Martin Carew. Here's what I learned…
Origins of ZRL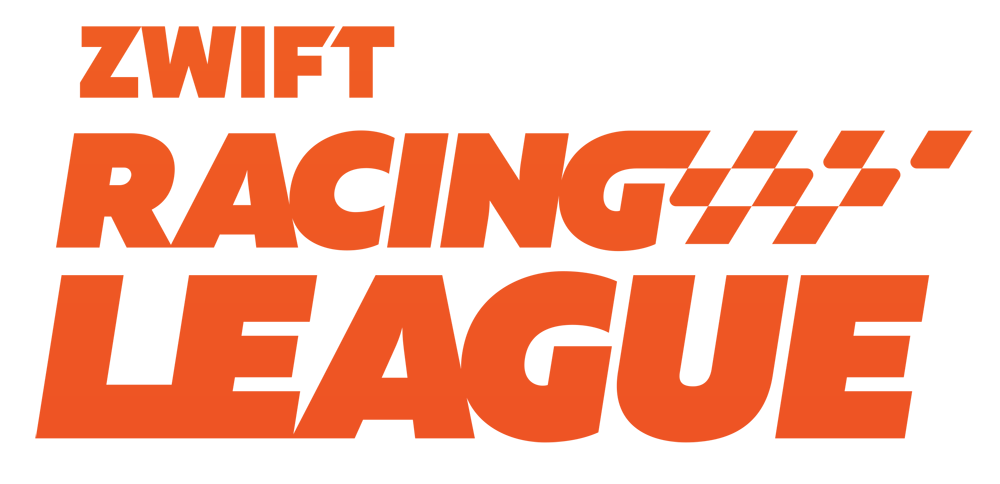 ZRL is a consequence of the very successful WTRL Team Time Trial which is run every Thursday.  The WTRL TTT series currently attracts around 1000 different teams from across the globe and is a complex event to facilitate.  It takes place on Zwift at 15 different race times with 6000+ riders competing.  Each event from the same day feeds one overall league.
This expanded and in April 2020, the WTRL Team Time Trial Platinum League kicked off where the top 12 teams from each classification of the previous week are invited to join a Private Event, which is broadcast live on Zwift Community Live.
As a consequence of the continued growth and success of the WTRL TTT, Zwift approached WTRL about facilitating a large scale weekly racing series with the aim of bringing more people into racing. Effectively, Zwift wanted to offer a race series to their loyal customer base and Martin and his small team were asked to make it happen.
Martin was very clear that Zwift owns the Zwift Racing League and WTRL works in partnership to help deliver their vision. As Martin stated, "Zwift is at the forefront of bringing more people into competitive e-Sport." Zwift runs the top-tier ZRL Premier Division (approx. 200 participants) and WTRL run the community element (almost 9,000 participants).
ZRL's success and changes at WTRL
Currently, there are around 9000 people participating in ZRL Season 2 events across 126 divisions. This is all facilitated by WTRL who also provide backup support to the Premier Division, which Zwift runs in-house. It is estimated that ZRL brought nearly 13,000 new riders to the Zwift platform.
As a consequence of the work required to facilitate ZRL, Martin, who was previously working full-time and simultaneously running and funding WTRL since 2018, decided to step back and focus all his efforts on delivering a premium product for Zwift and its users. WTRL became fully incorporated in Alberta, Canada in July 2020. The new series also meant that WTRL needed to invest in new IT infrastructure to be ready to host the new event.
Season 1 success, course selection and challenges
Season 1 brought many new riders to the platform, and the event was undoubtedly a success. But behind the scenes, Martin worked long hours to ensure racers were able to see their results quickly. Martin explained that the biggest challenge in season 1, which lasted for 10 races from October to December 2020, was getting accurate race data from Zwift which could then be processed to provide the results.
Due to the sheer number of riders and teams, Martin on occasions stated he was fielding in excess of 600 e-mails, with 95% being handled by himself directly.
Those who follow professional cycling and the Tour de France will be familiar with the name Christian Prudhomme – he is the Race Director and responsible for the event. Likewise, the ZRL has a Race Director in Charlie Issendorf, longtime Zwift staffer, veteran Race Director, and elite racer, he is responsible for the course selection.
Charlie and his team at Zwift provide the list of race courses WTRL, and Martin and his team work in collaboration with Zwift to ensure the most exciting races are hosted each week. The goal is to have races around 45 minutes to an hour in duration, on courses that are exciting, visually-appealing, and interesting for spectators. The input that WTRL has on the courses is limited to an advisory capacity, often highlighting the best number of laps on a course, as opposed to actually selecting the course to race on.
Due to these factors, it is unlikely we will ever see a race up Mount Ven-Top or an epic battle up the Alpe du Zwift, because these events would last longer than the time frames targetted for the event.
These are team events with points, and the champions are promoted to the next division. Season 1's points were mostly given to the front riders, with intermediate points typically given to the first 3 over the line, and finishing points going to the top 30 riders. This meant that if you missed the key breakaway, the race was effectively over as those finishing outside the top 30, would only get 1 point for finishing the event.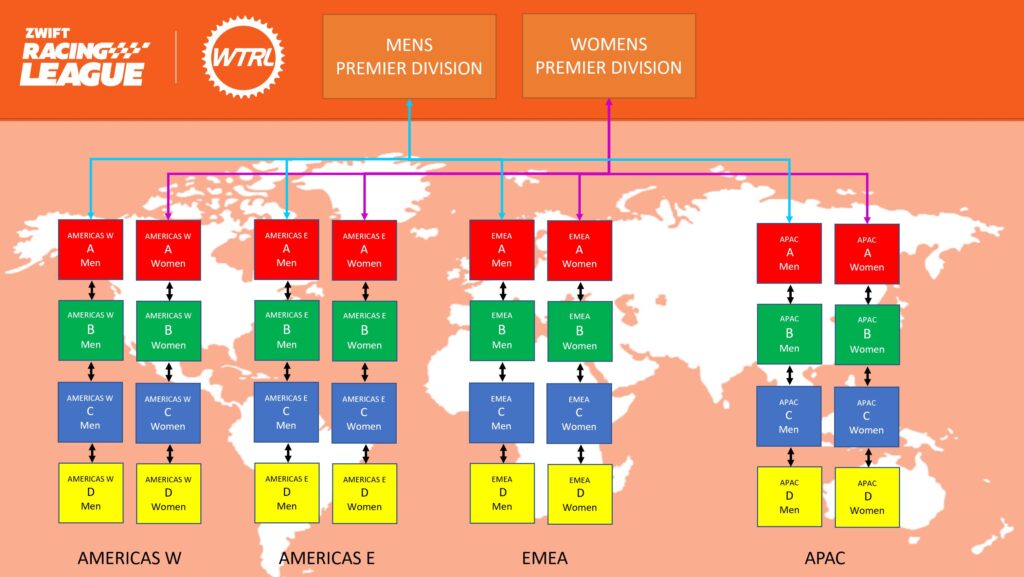 A ladder system of leagues is used. Separate league structures exist for Men/Mixed and Women. Leagues have geographical names and these reflect suitable times for riders to race in. Teams choose at registration the league that suits them. These are defined as:
Premier Division
Asia Pacific (APAC)
Europe, Middle East & Africa East (EMEA E)
Europe, Middle East & Africa West (EMEA W)
Americas East (AMERICAS E)
Americas West (AMERICAS W)
Teams can be promoted and demoted depending on their performance, with the top teams beings promoted and one from each division getting promoted to the Premier Division.
Being a team event, it became clear that the system for achieving points needed to be expanded. This was addressed in season 2 along with a more streamlined approach to rider signups which made for easier and faster data processing of race results. In season 1, Martin and his team had to spend many hours cleaning the data in order for it to be processed and accurate results achieved. Signup changes will hopefully alleviate some or all of these issues for season 2.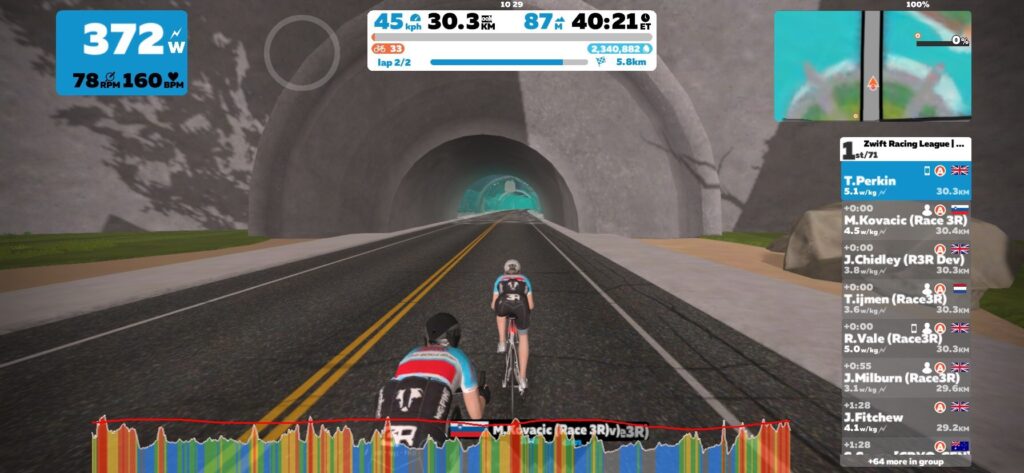 Season 2 changes, feedback so far, and challenges
Season 2 changed the dynamic of the racing still further. In a direct response to feedback received by the racing community, the format of the racing was revised with points being available much further down the finishing list. This ensured racing remained competitive, even at the lower end of the field.
In addition, points were also awarded for the best sprinters and climbers. This means that teams now have to approach the race in a more strategic way, and has led to some team rosters being composed of riders whose 'job' in the race is to target specific points categories such sprints or achieving high King of the Mountain (KOM) leaderboard results on climbs.
The revision of the points system has been done to make the racing fairer and more competitive. According to Martin, on the whole, feedback has been positive and the community is enjoying the races.
The number of Team Time Trials was also reduced in direct response to feedback from the community. (It is unlikely that the Zwift Racing League will ever see Individual Time Trials because it takes away the essence of teamwork which is at the core of the ZRL.)
In contrast to 10 races in season 1, there are 8 races scheduled for season 2, with 2 supposedly planed for use in determining regional champions.
Behind the scenes, WTRL are still working to reduce the labor involved in race data crunching. They are also continually working to improve communication with their user base, with Martin admitting that with a small team, and the volume of queries, it is sometimes a challenge.
The work post-race is substantial. WTRL is reliant on live data from Zwift, and in the event of live data failing, WTRL have to fetch this data and effectively stitch the pieces of data together from various sources, validate it, then check and respond to any queries.
As Martin describes it can take "up to 14 hours to fix and get accurate output."  With 9000 riders in the event, WTRL is dependent and reliant on the data from Zwift as per a very unique Data Sharing Agreement on par with that of ZwiftPower.
The future of ZRL
The future of ZRL is in safe hands, Martin confirmed that season 3 is already planned and is scheduled to start on 6th April 2021. A 4th season is also going to happen, with a provisional start scheduled for July 2021. But this season's start date is somewhat dependent on the evolving global pandemic.
In season 3 there are going to even more points available, which will make for some frantic but tactical racing. Martin explained in detail "It could be possible that the rider with the most points hasn't won the race but has targeted specific in-game points on the course, or sprints or KOMs. Either way, a team will need to increase their strategic approach."
How to get involved
If you are interested in participating in ZRL, it's a team event so you would need to be part of a team. Fortunately, Zwift Insider has published a comprehensive guide explaining how cycling teams operate on Zwift!
However, if you don't want to join an established team, you can still race in ZRL. There are riders who are not part of a wider club or ZwiftPower team – they are simply friends, real life riding teams, or groups of people cobbled together from ride events who have grouped together to form a team and entered ZRL.
Future events from WTRL
Given the success of ZRL, WTRL was asked to facilitate the Zwift Nations Challenge in December 2020. This was a race where countries battled it out to see who could complete the fastest average time on a selected course in Watopia, with Sweden being crowned champions.
Coming up the 17th February is the Zwift Duathlon League, a six-week bike-and-run race series. Zwifters will ride as far as they can in 35 minutes, then run as far as they can in 15 minutes. There will be a 10-minute transition break after the bike to get yourself ready for the run. The bike races are a mass-start, non-drafting affair, so choose your favorite TT bike. The run is a standard running race.
Finally, later in Spring, the Zwift Running League will launch with some exciting never-before-seen team running formats!
Wrapping up
ZRL is easily the most competitive racing I have been involved in on Zwift, and for many racers, it has become their chance to test themselves against the best. We have to credit WTRL for facilitating this.
It's no small thing to create an arena where amateur riders are battling against neo-professional, ex-professional, and on occasion, professional riders. It's a massive task to categorize teams so everyone can compete at their fitness level.
And we're just getting started. As each season evolves, so does the style of racing. This isn't IRL road racing: it's evolving into something unique. And everyone racing in ZRL is at the forefront of this e-Sport revolution. Ride on!
Questions or Comments?
Share below!