It's April Fools' Day, and you know what that means – the game team at Zwift is going to have a little fun!
This is our 7th April Fools' Day on Zwift, and each year ZHQ has come up with something fun for the community. (Last year we were transported to 1989, and in 2019 we were burning rubber. The year before that it was Paperboy. In 2017 we had big heads, 2016 gave us the old-timey effect, and 2015 we rode big wheels on Jarvis.
This year Zwift recycled some of the funny stuff they've done in the past (with a twist). That's right – the big wheels are back!


Changing Bikes
If you're free-riding in game today, you're stuck on the Big Wheel bike. Attempting to change to a different bike simply changes your bike's colors. But if you head back to the garage, you'll see your frame change wasn't saved. And you can't change your wheels, either!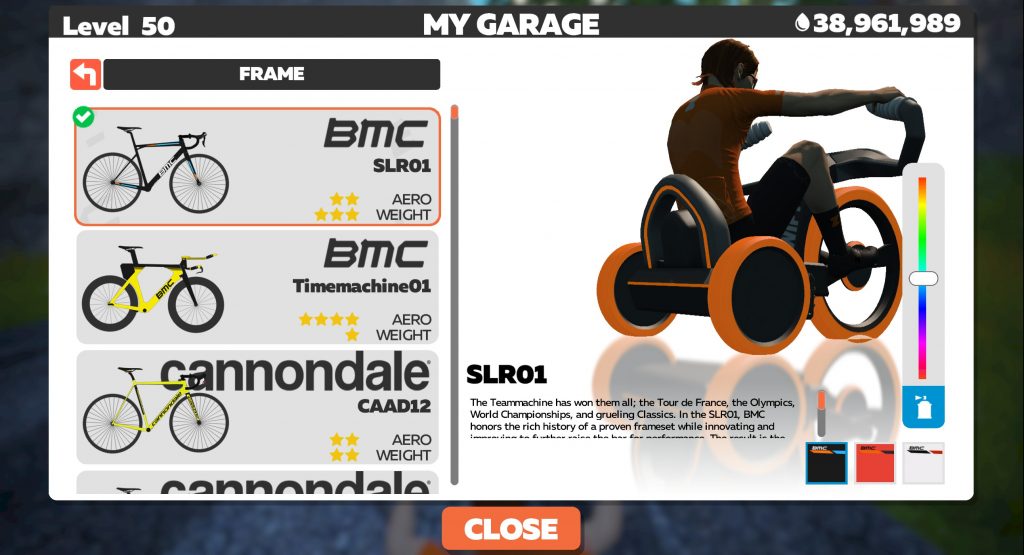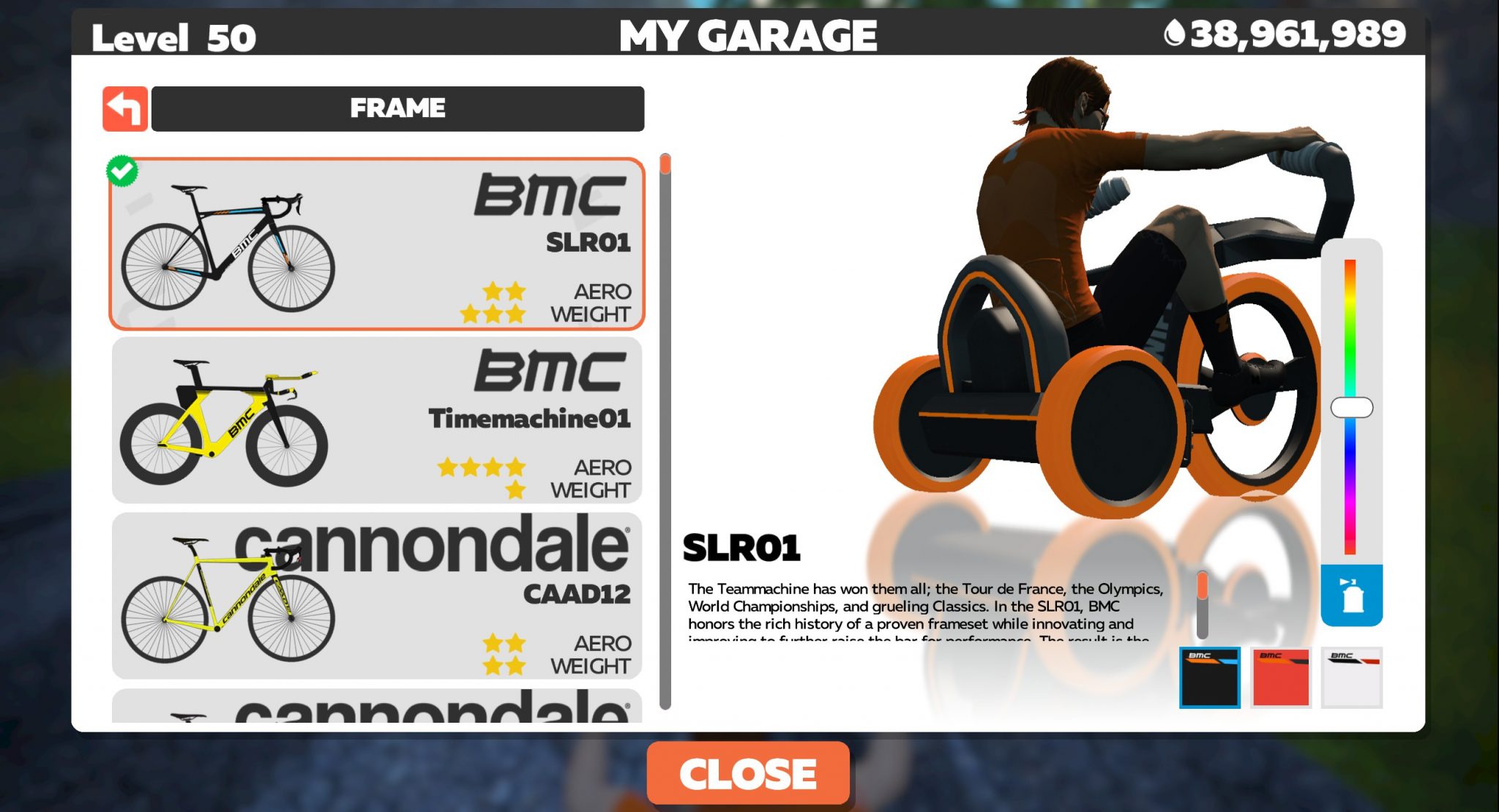 Not Used In Events
It appears that the big wheel isn't being used for official events – Zwift says they definitely aren't being used in races. Which is good, since today is TTT day, and these trikes do not perform well (see below)!
Tron Trike
Some riders are seeing themselves in game with a Tron trike. This is the first time we've seen a Big Wheel with a tron look! It seems as though only you see yourself on the Tron trike, though – other riders see you on the normal trike.
And not everyone gets a Tron trike. It seems to be level-based, but we're not sure what level that is! Our test account at level 13 didn't have the Tron trike, and our test account at level 42 did have it. So the level unlock, if there is one, is somewhere in between 13 and 42.
Speed Testing the Big Wheel
We took the Big Wheel for a spin on our regular flat and climb tests. (We also tried testing it after "changing" frames, to see if it made a difference. It didn't.) Here are the times the Big Wheel turned in:
Flat Test: 51:37 – this is quite slow – the same time as the Zwift Safety bike, and about 80 seconds slower than the fastest road setup.
Climb Test: 50:04 – this is quite slow – the same time as the Scott Plasma TT bike with the stock 32mm carbon wheels. Slower than any of the road frames, coupled with the 32mm wheels.
Runners
Some runners are showing up in the Delta Daring skin, which debuted in game for Halloween 2020: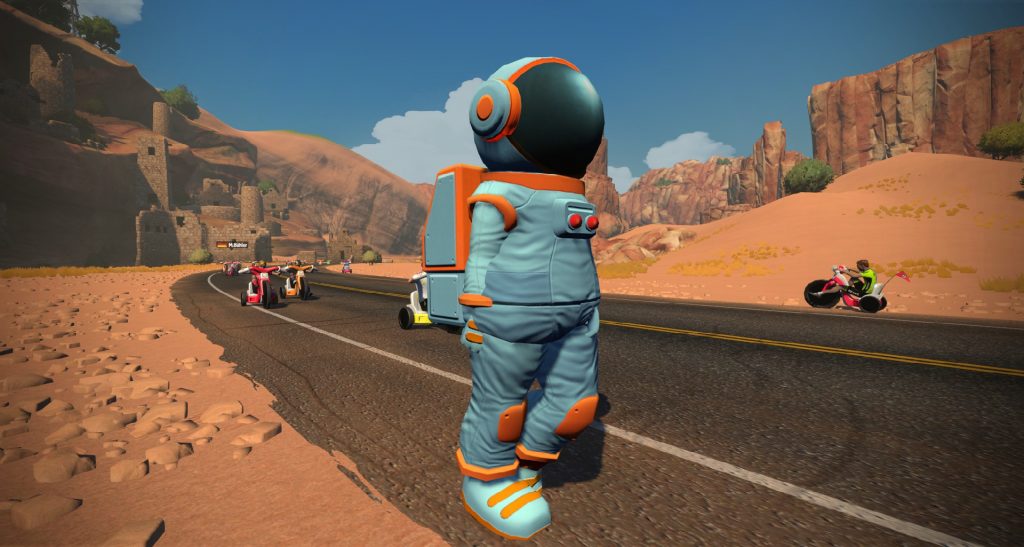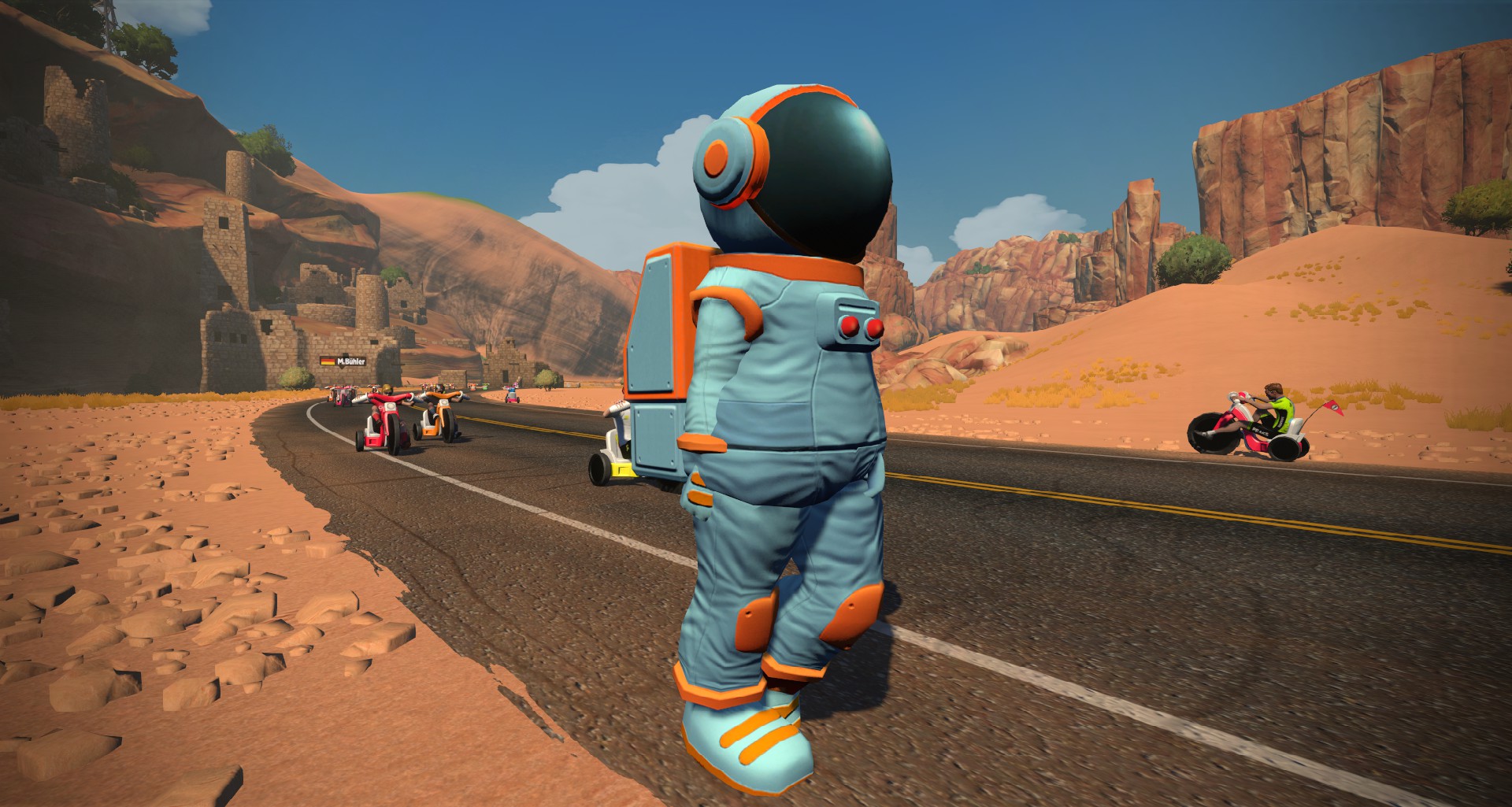 But we're not seeing that for all runners, and we're not sure what determines who suits up and who doesn't!
See It In Action
Watch our favorite Aussie Lama test the big wheels:
Your Comments
What do you think of April Fools this year? Did I miss anything in my summary above? Share below!