Zwift has just rolled out an in-game mission for the month of March: its first MTB mission ever! This mission is centered on the Absa Cape Epic, a race held on South Africa's western cape that covers 600+km and over 50,000′ of climbing in 8 back-to-back daily stages.
Here are all the mission details…
Completing the Mission
Begin by joining the mission – click "Let's do this!" from the startup screen, then agree to the terms.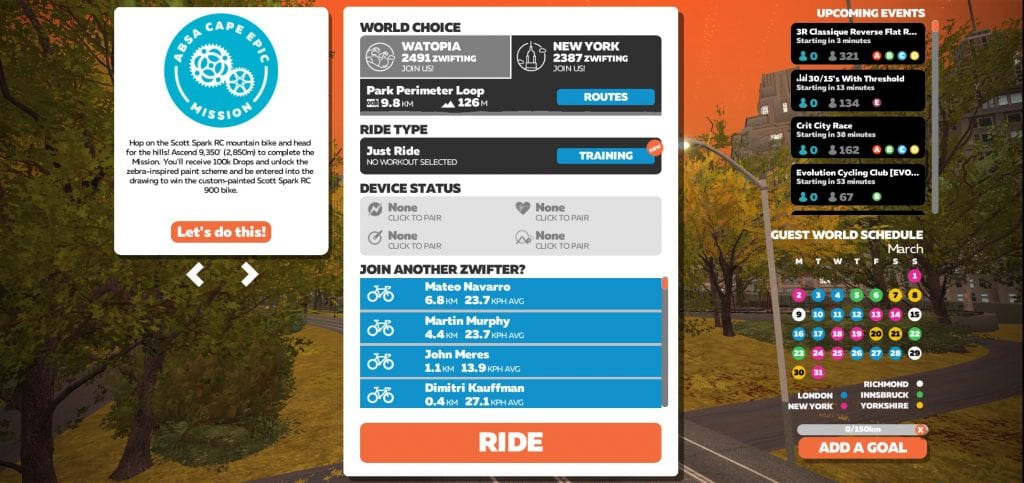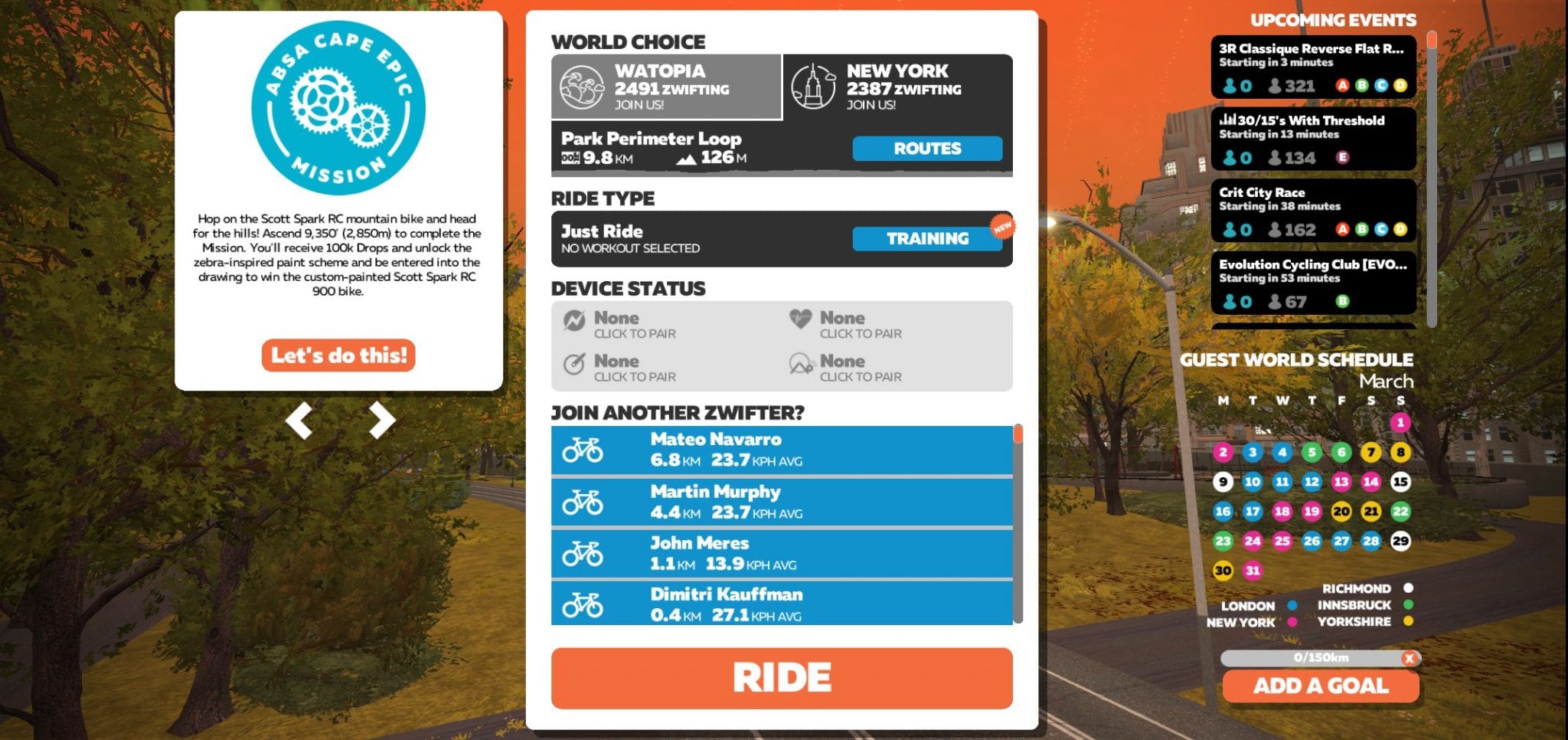 This is important: only rides done on the Scott Spark RC bike count toward the mission.
You can "Auto equip Scott Spark RC", which puts you on that bike for your ride. Or uncheck that option to use a different bike.
This option is confusing a lot of Zwifters already – we've received several emails from people saying "Why am I on a mountain bike?" Just uncheck that box and you'll be good to go!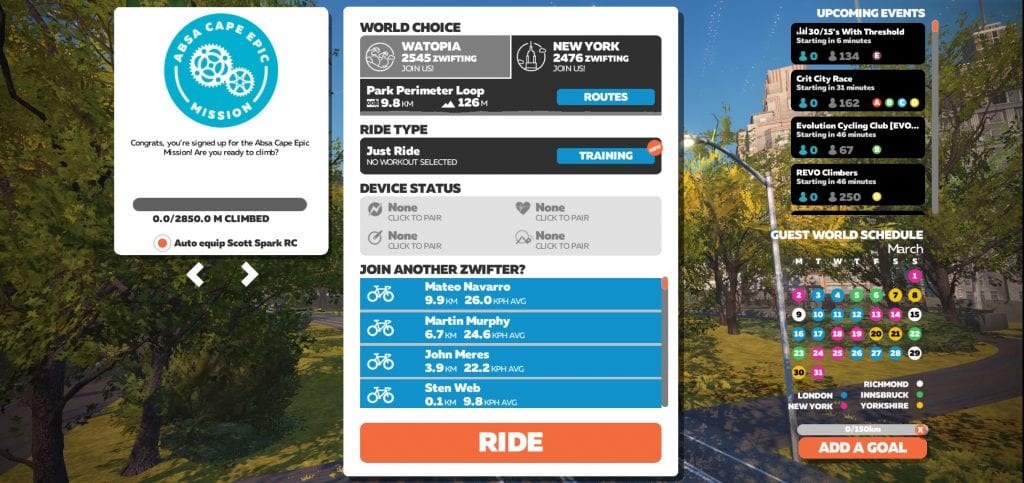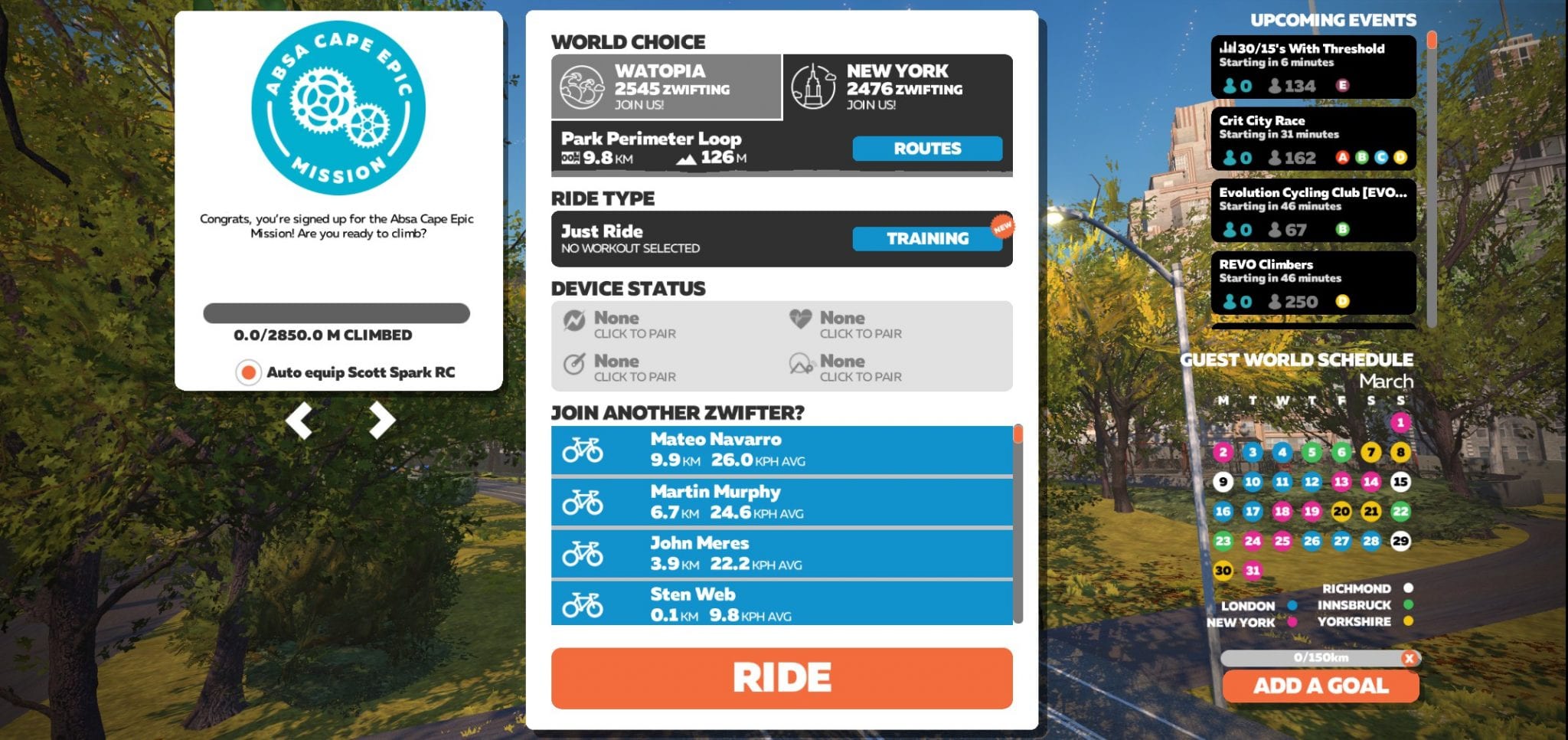 As long as you're riding the Scott Spark RC bike, your climbing will count toward the mission. Ride a total of 2,850 meters/9,350′ (you can do it in one epic ride, or across multiple rides) and you will unlock the extra Drops and Absa-inspired paint scheme (see below).
Why 2,850m? Because that's how much climbing riders will be doing for the 85km (53 mile) long stage 5 of the Absa Cape Epic race. Wow!
The mission ends at 11:59pm PT March 31st, so make sure you get your MTB climbing in by then!
Forced (Accidental) Bike Swaps
Zwifters are reporting a bug wherein the game is placing them on the Scott Spark when the Zwifter hasn't yet signed up for the mission.
The quick fix: sign up for the mission! Then you can turn off the "auto equip Scott Spark RC" option and it will stay off.
Important: if you're joining an event, especially a race, make sure you're on the right bike beforehand! You won't win a road race on this (or any) mountain bike, since it rolls much slower on tarmac.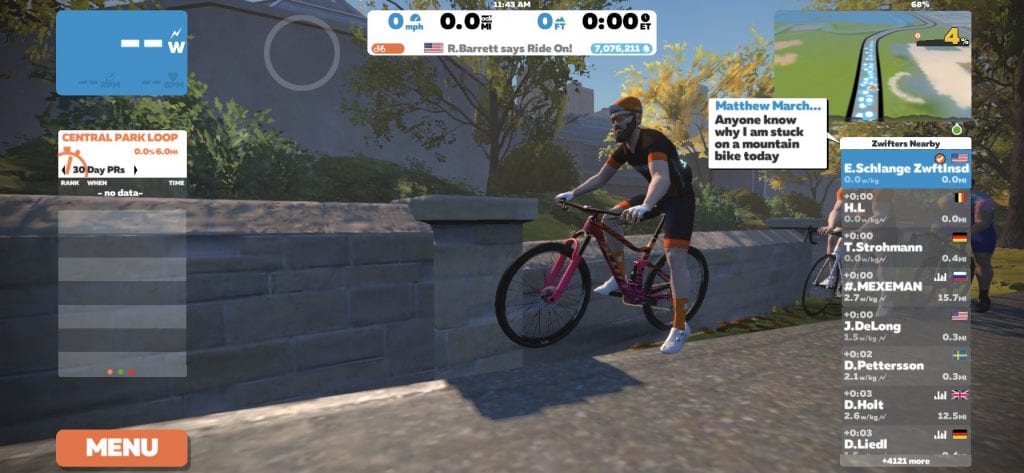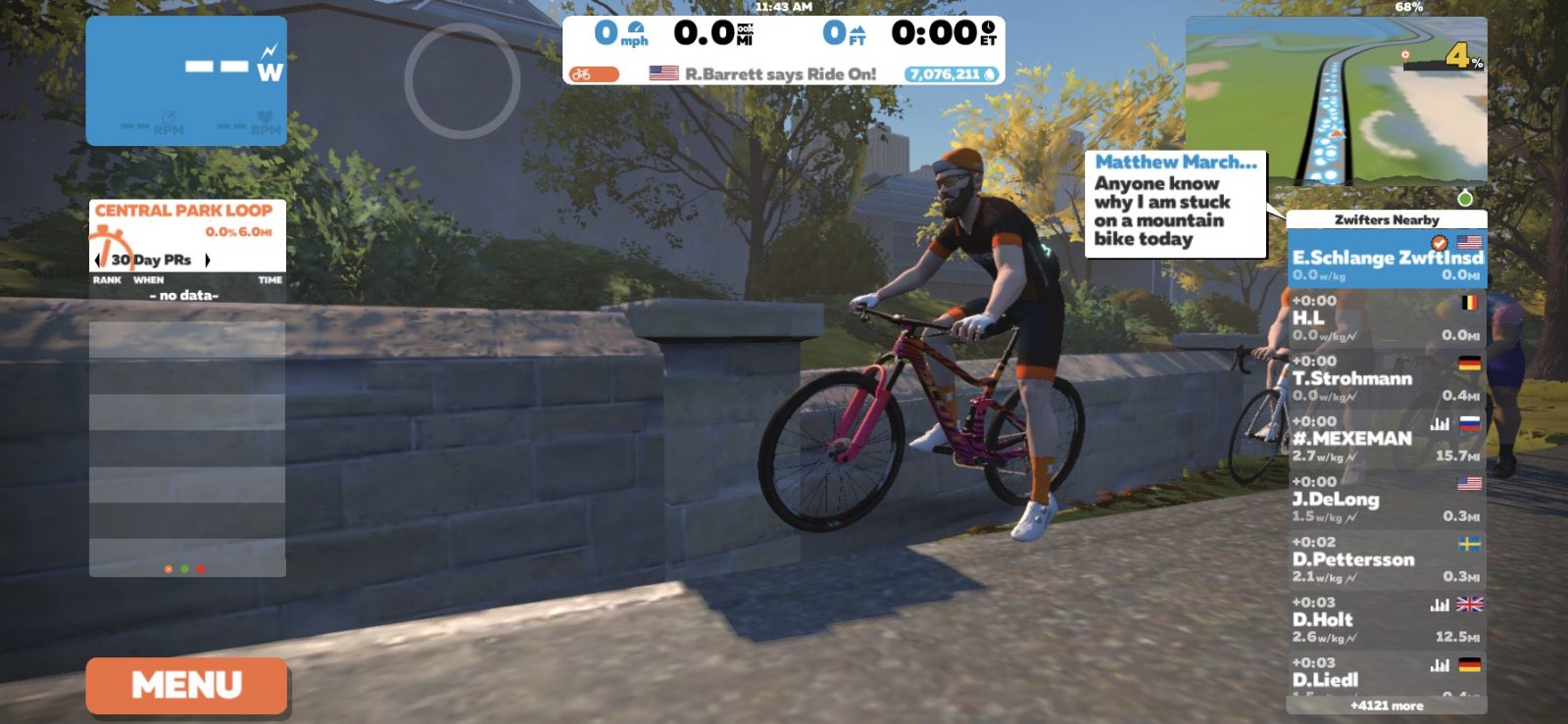 Mission Unlock
When you complete the mission you will receive a bonus of 100,000 Drops, while also unlocking the zebra-inspired paint scheme for the Scott Spark RC bike.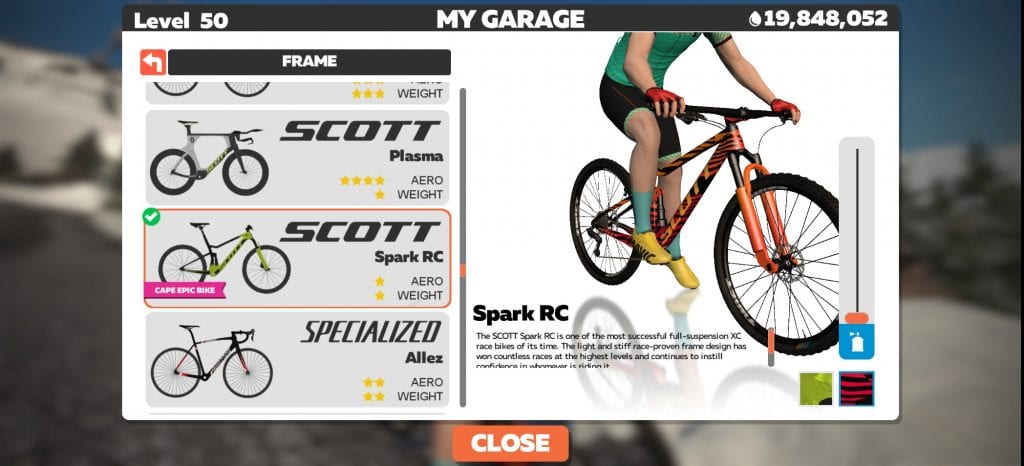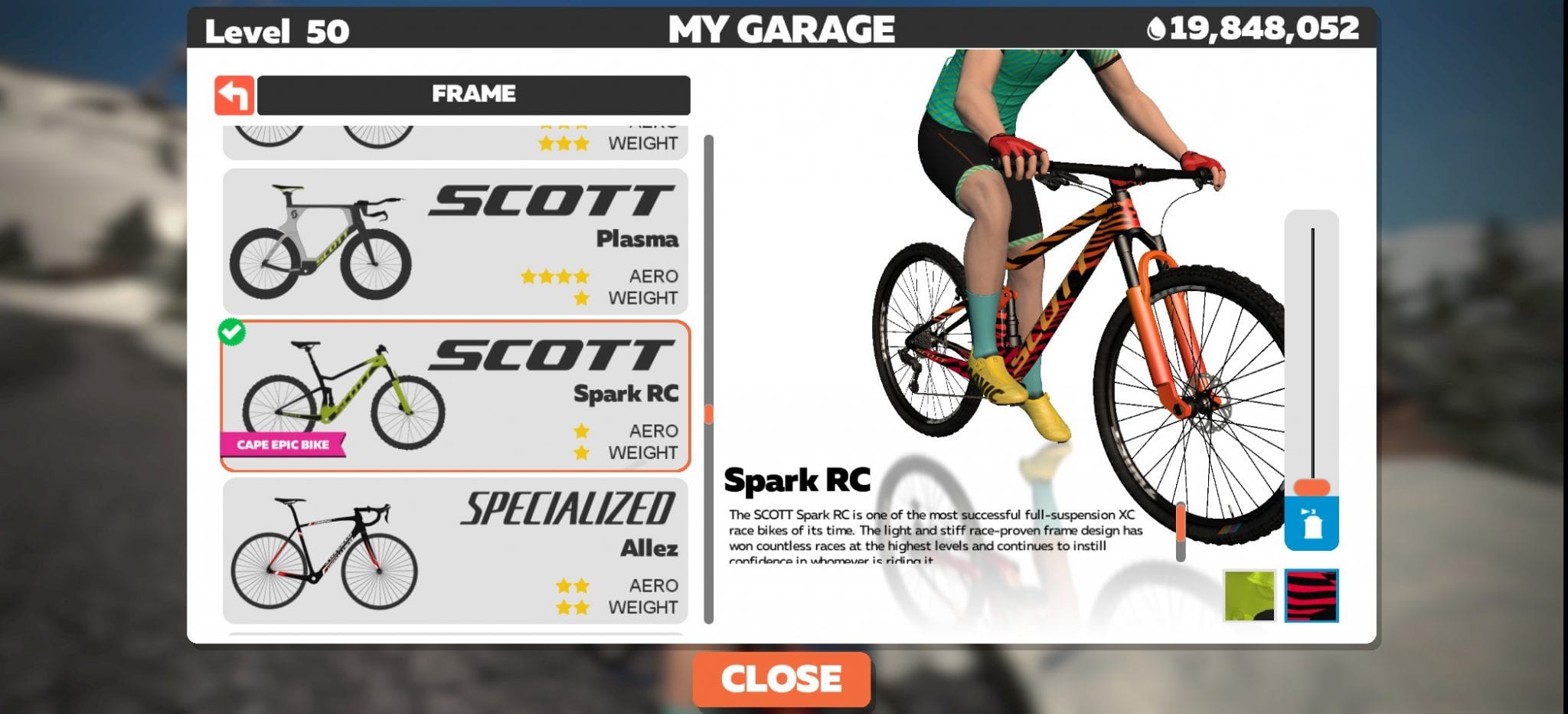 Note: you will need to own the Scott Spark RC in order to ride it outside of the mission. It's one of the best mountain bikes in game currently, so it's worth picking up!
Grand Prize
Everyone who completes the mission will earn an entry into the grand prize drawing for a custom-painted Scott Spark RC bike.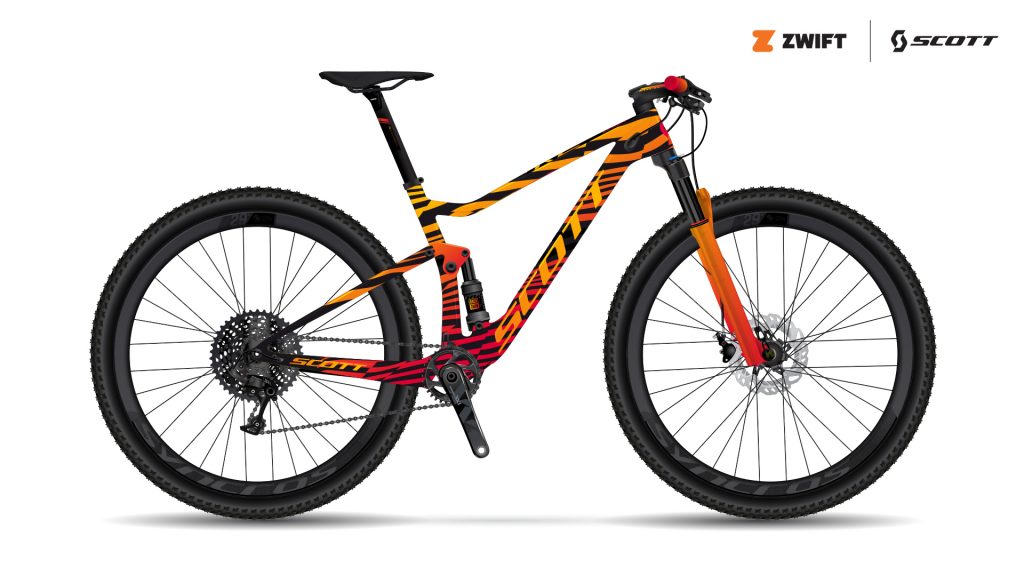 **Note from Zwift: the image is a representation of what the bike will look like with paint applied. The components shown will differ from the prize bike. The prize bike will have Sram XO1 or XT level components and alloy wheels.
For more details on the mission, see the Zwift's official mission page.