This year's L'Etape du Tour route matches what the pros will be riding for stage 20 of the 2019 Tour de France in the Alps. At 135km in length with 4,563 meters of climbing, L'Etape du Tour will give everyday riders the chance to experience Le Tour for themselves: but it won't be easy!
Zwift CEO Eric Min said:
"Is there an amateur cycling event quite as renowned as L'Etape du Tour? The chance to experience one of the most beautiful, and challenging stages, of the Tour de France is why this has always been such a popular event and why it's such an incredible occasion for any cyclist. It's a real challenge, but this is what makes it such a fantastic event to complete.
Today's big news out is that Zwift has been announced as the Official Training Partner of A.S.O.'s L'Etape du Tour, meaning Zwift will deliver the official training plans for 2019. The training plans will be developed by Zwift's coach Kevin Poulton, coach to Paris-Roubaix winner (and keen Zwifter) Matthew Hayman.
Training Club Details
Zwift will be rolling out the L'Etape du Tour Training Club which will be capped 30,000 members. Following a similar model to that used for the Zwift's Academies, the aim will be to create a training community of Zwifters who share the same goals, further aiding motivation to train. Those enrolled in the L'Etape du Tour Training Club will be able to track their progress and unlock unique in-game items as they advance, helping keep motivation high and ensuring they reach July in peak form.
Training club members will follow a structured workout plan while also participating in a series of Group Workouts. The Zwift L'Etape du Tour training programs will commence later this year.
More On the Partnership
Outside of the training plans, Zwift will also be hosting exclusive L'Etape du Tour rides in game, including select Ride to Win events with starting bibs for L'Etape up for grabs. These longer Zwift L'Etape du Tour rides will provide a fantastic challenge for those cyclists unable to attend the real-life event in July.
This is a win-win partnership, as it will help bring Zwift to a new audience while doing the same for L'Etape du Tour. CEO of A.S.O. Yann Le Moenner said:
We are really excited to further broaden the reach of L'Etape du Tour with Zwift. Zwift is a great way to train and helps bring together cyclists from all over the world. For those who cannot travel to L'Etape du Tour, the Zwift L'Etape du Tour rides will be a great way to experience the challenge of L'Etape du Tour from the comfort of your home.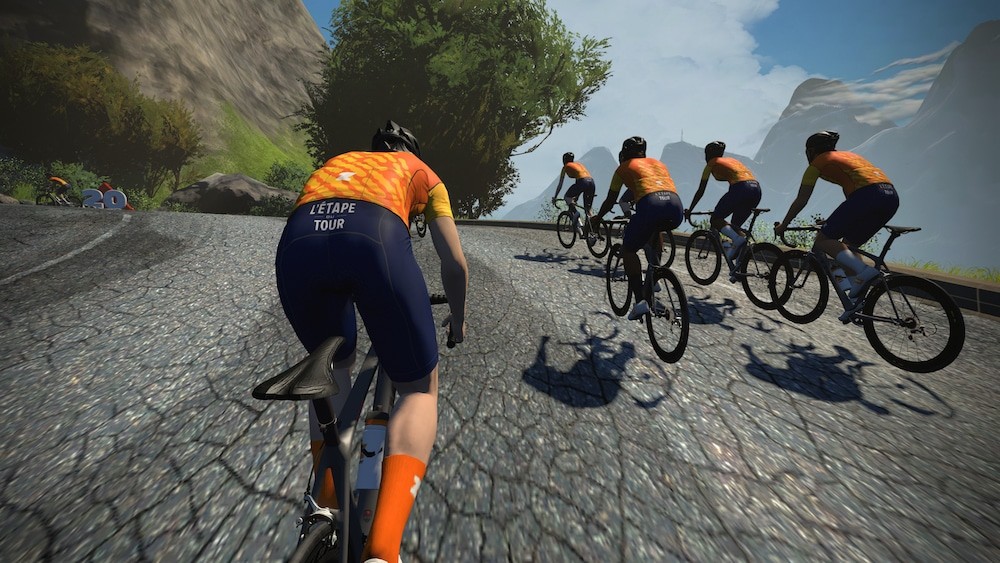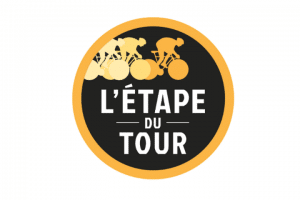 About L'Etape du Tour
L'Etape du Tour allows anybody to live through the legendary experience of the Grande Boucle, on the same roads and conditions as the professional cyclists of The Tour de France. Every year, more than 15,000 amateur cyclists gather to face the mythical climbs of the professional event.
L'Etape du Tour is now the European reference in amateur cycling races. On July 21st, 2019, L'Etape du Tour will connect Albertville to Val Thorens.
Les inscriptions pour #LEtapeduTour 2019 sont désormais ouvertes sur https://t.co/XjFagym4Y9 ?
Rejoins-nous le 21 juillet pour 135km entre @Albertville_fr & @Val_Tho ! ?

Registrations for the 2019 L'Etape du Tour are now open on https://t.co/XjFagym4Y9 ? pic.twitter.com/21uDrC223d

— L'Etape du Tour (@letapedutour) October 29, 2018