We, like many of you, were surprised when it was announced that popular route badge tracking site ZwiftHub would be shutting down at the end of April. Toby, the sole developer/artist behind the project, explained the reason for the shutdown:
First of all: Thank you to all the amazing individuals in the indoor cycling community who supported ZwiftHub. Thanks for sharing the cost of hosting the web app with me and for your supportive messages that kept me motivated to keep working on the project.
Exactly one year ago I published ZwiftHub and wrote this post on Reddit. What a journey it has been. ZwiftHub started as my first coding project in my endeavor to pursue a career change, combining my need for some practical software development experience and my passion for cycling.
When I started this hobby project, I didn't dare to dream that one year later it has over 2,000,000 page visits, 60,000 registered users, and 280,000 unique visitors from 166 countries. My personal highlight was the recognition by two cycling media outlets I've been a fan of for a long time: GPLama and CyclingTips .
So why do I shut down ZwiftHub? Whilst I celebrated the success of the web app, the increasing user number meant that what started as a fun project ended up in a lot of unpaid work and higher costs to cover due to more traffic. Answering support emails, catching up with Zwift's latest changes, fixing bugs, maintaining the backend, etc. This took up a lot of my free time – time I don't have anymore because…
I have a new job! As I mentioned in the beginning ZwiftHub was my starting point to a career change to software development. It worked out. And, dream come true, I am able to stay within the indoor cycling realm. I'm working now for the company whose Kickr kicked off my indoor cycling career. I will keep working on enhancing your indoor cycling experience as a software developer at Wahoo Fitness – The Sufferfest.
Although Wahoo would allow me to keep my hobby project, this doesn't align with my values; it's not the right thing to do. As a longtime Wahooligan, I'm grateful for this amazing professional opportunity and want to focus on this challenge without distraction.
Thanks again to everyone who was part of this journey. No matter if Zwift or The Sufferfest, indoors or outdoors, fast or slow, uphill or downhill: I love cycling, you love cycling, spread the love, stay safe and healthy and I will see you out there!
Toby
While we were delighted to hear that Toby had achieved his career change goal – a dream come true for him! – we also knew that ZwiftHub served a need in the community. We, like many of you, didn't want to see it go away.
At its core, ZwiftHub lets you track which Zwift route badges you've earned. It also provides a slick interface for filtering routes by world, map schedule, distance, elevation, and more. And of course, the route profiles Toby designed are super-useful, which is why we've included them (with Toby's permission) on our route detail pages!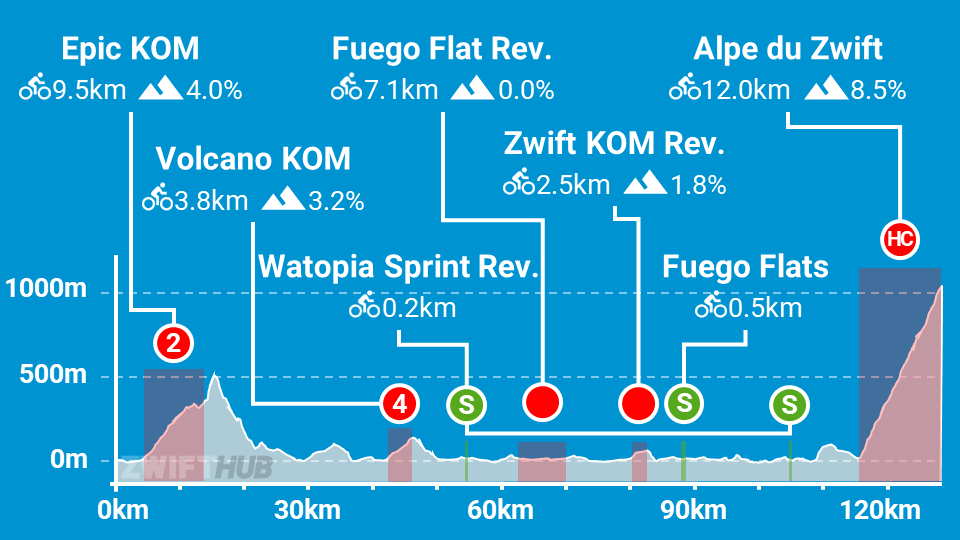 Toby did some very fine work with ZwiftHub, and we knew Zwifters were happily using it every day. So we contacted him and began discussing the possibility of taking over the site. And today we're happy to announce that we've reached an agreement wherein ZwiftHub will continue to thrive under the Zwift Insider umbrella and expand as Zwift adds new routes!
If you're already a ZwiftHub user, just continue using the service like before. And if you've never signed up to use the site's badge tracking features, we'd encourage you to do so! Visit ZwiftHub.com to get started, and if you need a little help, here's a printable PDF plan to ride all the Zwift routes.
Sponsors
Notably, Zwift has stepped up to help sponsor the migration of ZwiftHub content and other setup/maintenance/support tasks. But we'll be looking for another ZwiftHub sponsor or two so the site doesn't have to survive on donations alone. Message us at [email protected] if you're interested in sponsoring!
Questions or Comments?
Share below!