ZwiftGPS (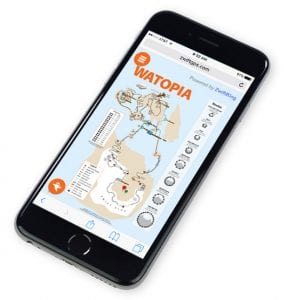 www.zwiftgps.com) is a new free app created by Zwifter Andy Lee and powered by Zwift Insider.
What Does It Do?
ZwiftGPS uses Zwift Insider's maps plus Zwift's unofficial API to plot the live in-game locations of yourself and anyone you follow. It's made to be used on a second screen such as a phone, tablet, or computer monitor.
In addition to its core "locator" functionality, ZwiftGPS offers these features:
Rider details: click a rider to see distance, time, current watts,

w/kg

, and speed. Rider dot colors indicate current w/kg.
Ghost tool: add past rides from yourself or friends as "ghost pacers" on the map so you can try to keep or beat a particular pace.
See the ZwiftGPS Info/Support page for FAQ and more >