While the big news last week was Zwift's release of the new Innsbruck course, they also rolled out an update to their companion app for iOS and Android.
See Group Workout Details
I've been hoping for this feature for a while! Group workouts are a helpful motivational tool, but prior to this update you couldn't see the specific details for the workout until you started it in-game. Now that's changed–you can see the workout chart below the event description, and tapping it brings up a complete list of workout intervals with wattage numbers based on your FTP. Ride on!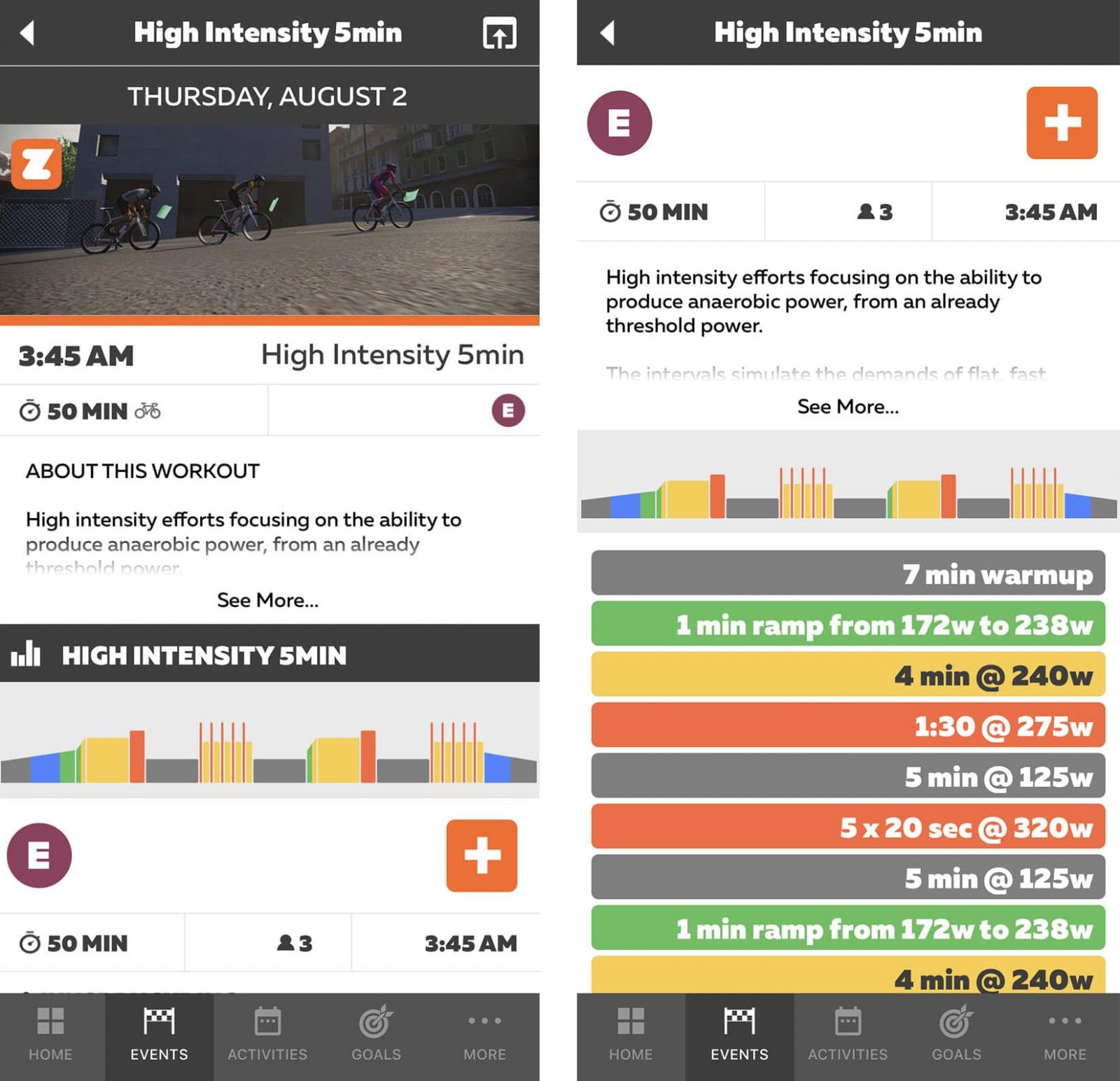 Training Plan Details
If you're signed up for one of the new Flexible Training Plans you can now see the details of upcoming workouts, with numbers based on your FTP, from within ZC.
Here's Shane Miller walking us through these and other app updates: