The third race of Zwift Racing League 2021/22 Season 3 is Tuesday, April 19th. For the first time in ZRL history we'll be racing the rather complex Makuri Islands Chasing the Sun route. Lots of sprints, with a big KOM to break up the pack – it's going to get interesting!
We've put together a complex race guide including tips for bike choice, powerups, and crucial segments. Ride smarter… ride harder. Let's dig in!
Looking at the Route: Chasing the Sun
Makuri Islands' Chasing the Sun route begins in the Neokyo's harbor, climbs to its rooftops, then heads to the Yumezi countryside for a trip up the Temple KOM before heading back to Neokyo for the finish.
All riders will be racing a single lap of the route for a total of 35.1km with 279m of climbing.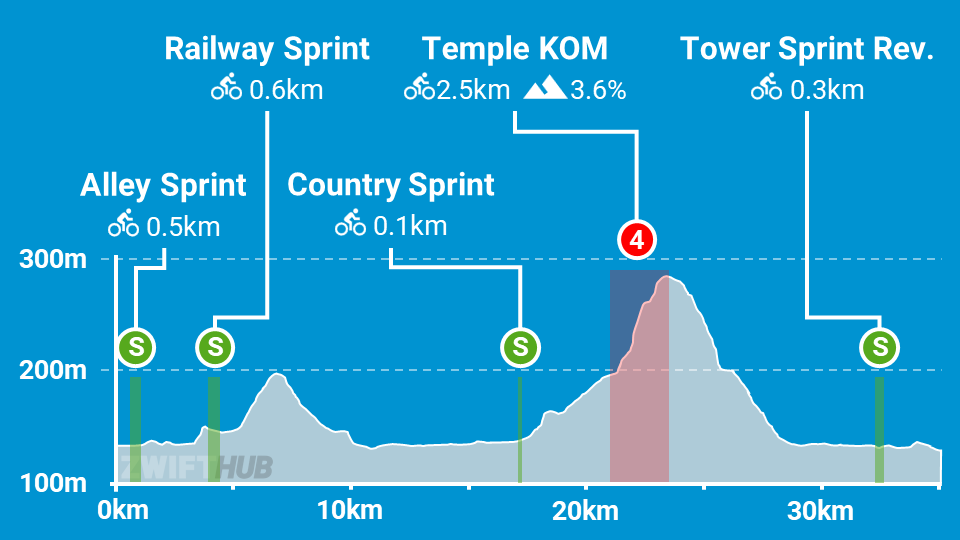 Let's discuss the key parts of this route, beginning just after we blast out of the start pen:
Alley Sprint: starting less than 1km into the race, this flat sprint is fairly long at ~400m. Its effect will be to lengthen and magnify what is already a high-powered race start, stretching the effort for another minute or so before riders ease after the sprint banner. Strava Segment >
Railway Sprint: after a short climb up to the Railway level, this long sprint (~500m) is going to hurt! Thankfully it's mercifully shortened by being slightly downhill. Strava Segment >
Rooftop KOM Reverse: this is not an official timed segment, so no FAL or FTS points. But it's 1.3km long at a 4% average gradient, so expect attacks to happen and efforts to be higher than on the flats. You will get a powerup at the top!
Country Sprint: after a longer flat section, the Country Sprint marks the start of the longest uphill portion of our race. The sprint itself is flat and around 100m long, but expect the pack to stretch out afterward as the road tilts up.
Temple KOM: the only climb awarding intermediate points on this course, the dirt Temple KOM (2.5km at 3.6%) will prove the key selection point in many races. Riders gapped off the front group may be able to chase back in the remaining 12km, but if the front pack is large and/or strong enough they will stay away to mop up Tower Sprint and finish points. Strava Segment >
Tower Sprint Reverse: at ~300m and flat, this medium-length sprint holds an enticing pile of extra intermediate points for any riders chasing the front pack after the Temple KOM.
Lastly, the finish. It's a flat finish, but you can't see the arch until the hairpin turn with ~300m to go. Timing and powerups will be crucial here.
Read more about the Chasing the Sun route >
PowerUp Notes
Riders will be awarded a powerup at each banner, which means 7 powerup opportunities during the race (at the end of each timed sprint and KOM, as well as the Yumezi lap banner and Neokyo Rooftop KOM).
Every rider will receive one of these powerups at each arch: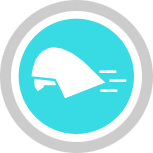 Aero Boost (helmet): makes you more aerodynamic (reduces your CdA by 25%) for 15 seconds.
Use at higher speeds (flats and descents), especially when no draft is available (although it is still useful when drafting.) Highly prized for sprints!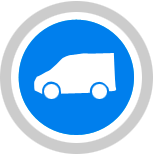 Draft Boost (van): increases the draft effect you are experiencing by 50% for 30 seconds.
Use at higher speeds (flats and descents) when you are already drafting off another rider (since this powerup only helps when you are drafting.) Useful when you're looking to conserve a bit of power as the pack speeds up in the final kilometer of a race, or if you just want to sit in with less effort on a fast section.

Cloaking (ghost): makes you invisible to other riders for 10 seconds. Disabled within 100m of the finish line.
Use when you want to get away from one or more riders. Deploy then hammer, in hopes that you will create enough of a gap that your opponents can't grab your wheel.
Bike Frame + Wheel Choice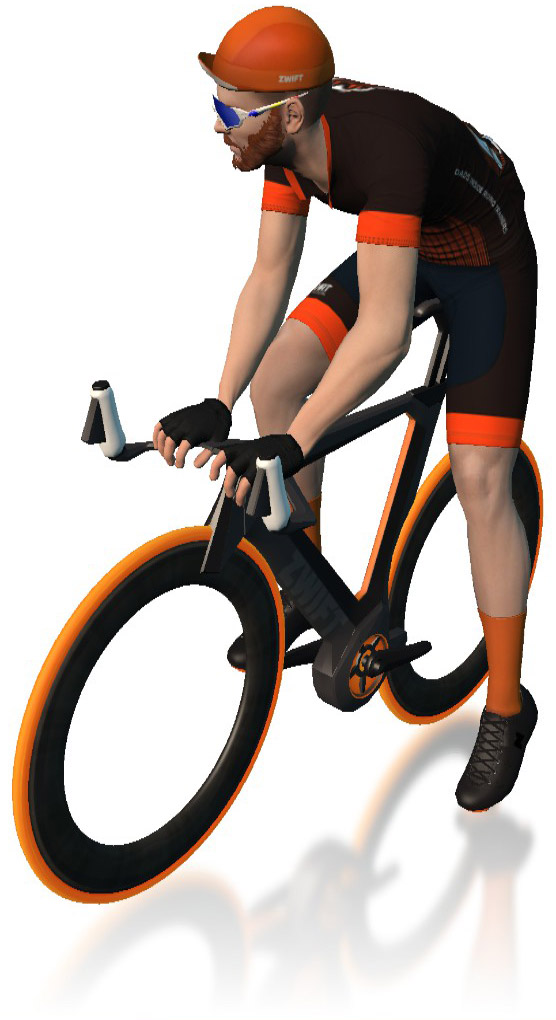 This route features flat sprints but also longish climbs, making bike choice a less-than-straightforward matter.
An aero bike will maximize your sprint speeds and let you sit in most easily on the flat roads that make up half of your overall mileage. A climbing bike would give you a slight edge on the two climbs where efforts are sure to be high. A gravel bike will give you a huge advantage on the Temple KOM, but a huge disadvantage during the rest of the race.
We think the Tron bike is the best pick here, given that it's the strongest all-arounder now that Zwift nerfed the Chapter2 TOA.
To Swap Or Not to Swap?
Any time a route includes the Temple KOM, consideration should be given to the idea of bike swapping. Especially now with the new gravel wheelsets giving an even bigger advantage to gravel bikes on the climb, does it make sense to swap before starting the KOM?
Our timings show the Specialized Crux with ENVE G23 wheels climbing the Temple KOM 35 seconds faster than the Tron bike at 4 w/kg. The question is, how fast can you swap?
It makes good sense to swap if you're only targeting FTS points for the KOM. But if your swaps take 15s or more, it probably doesn't make sense to swap if you want to stay in touch with the pack you're already in at the start of the climb, since you'll want to swap back to a road bike at the top.
That said, lower, slower categories (D and C) will find the bike swap strategy more effective. A and B racers will find it less effective, as pack speeds are higher and gravel bike advantages thus reduced.
More Route Recon
Many events are now being planned each weekend on the upcoming ZRL route. If you're not familiar with this course, jump into one of these events and do some recon! Here's a list of upcoming Chasing the Sun events.
Looking for a video recon, with lovely British commentary to boot? Check out Si and Sherpa's recons below:
Si Bradeley
Strategic Options
Points Distribution, Week 3
The maximum points a team of 6 could earn in this race.
There's something for everyone in this week's race, so there's no clear team strategy that applies to all riders. Here are some predictions of strategies we'll see on Tuesday:
All-In For the Sprints: riders who won't survive the Temple KOM slog may go all-in for the first three sprints, and even contest the final Tower Sprint for FTS points.
Chasing the Final Points: riders who aren't strong sprinters may plan to save themselves for the Temple KOM, attacking hard to grab FAL/FTS points then staying away with a reduced front pack to grab Tower Sprint and Finish points.
Sprinters Pushing Post KOM: the Temple KOM may see strong sprinters spit out the back of the front group, but watch for those wattage bazookas to put the hammer down in a bid to catch the front group and contest maximum Tower Sprint and Finish points.
Secret Sprints: we haven't seen the ghost used much in ZRL, but it may prove useful for riders chasing FAL sprint points.
Bike Swaps: some riders will attempt a swap to the gravel bike before the Temple KOM begins. Due to pack speeds, this is more advantageous for D riders than C, and it's a questionable strategy for B. A riders probably won't be doing much of it at all. But C and D teams with strong climbers may consider the value of a TTT approach to gravel swapping, which worked for some in week 1's Road to Ruins race.
Your Thoughts
Any insights or further thoughts on this race? Share below!
About This Series
The Giant Tips ZRL series is sponsored by Giant Bicycles and delivers helpful tips for upcoming Zwift Racing League stages so you can unleash your full potential.
Giant is the world's leading brand of high-quality bicycles and cycling gear. Part of the Giant Group founded in 1972, the brand combines craftsmanship, technology, and innovative design to help all riders unleash their full potential. Learn more at giant-bicycles.com, or visit one of their 12,000+ retail stores around the world.