Editor's note: Ian Murray is using Zwift to train for the International Triathlon Union Long Course World Championships held in Odense/Fyn, Denmark July 2018. His weekly Zwift Insider series discusses the previous week's training and the plan for the upcoming week.
---
After a pretty good week capped off by a solid race, I was excited about a pretty solid build week.  Actually, I planned to have a hard week.  Oh, the week was hard alright.  Between working late every day and my legs wanting nothing to do with my training, it was pretty much a garbage week.  Granted, I had some solid workouts, but most of the week turned out to be a giant disappointment.
The conversation
Me:  Listen guys, we don't have much time.  I need you to cooperate.
Legs:  Huh?  Sorry, we're napping.
Me:  No, it's time to get to work.
Legs:  Strike!  Strike!  Strike!
That was the conversation that took place this week. Actually, the legs showed up for work on Monday.  I had a solid Endurance Lab VO2 335 workout on Monday morning and a good commute.  That was pretty much the highlight of my week.  Bad weather and late work kept me out of the pool on Monday.  I forgot my swimsuit at home on Tuesday, and I could not get it going on Wednesday for my run.  It was a pathetic display.
Thursday I ended up having to work both early and late and missed my third consecutive swim.  If you remember how "awesome" my swim was during the race, you know that I don't need to miss any swims.  Finally, by Friday, I started feeling better.  While I was dreading the Endurance Lab Long Grind83 workout, I attacked it with exuberance.  It turns out that there was a lot of time standing and just hammering away at the pedals.  That is what I love to do!  Saturday's ride was ok, but I got a little excited working for some friends on the ODZ Goats & Bears Ride, pushing a bit too hard for too long and leaving the legs shot.  After that, I threw in the towel and went to help out the wife with some tasks around the house.  The next day, we got up somewhat early but didn't head out the door until a little after 8 AM.  It was hot and humid, but it was a great little 14-mile jaunt.  Ruby rode her cruiser beside me with some ice cold water and some music belting out tunes from the early 90s.  It was not my fastest run by any stretch of the imagination, but it felt good.  I was dripping sweat by the end of it and a bit overheated.  Overall, though it was a good end to the week.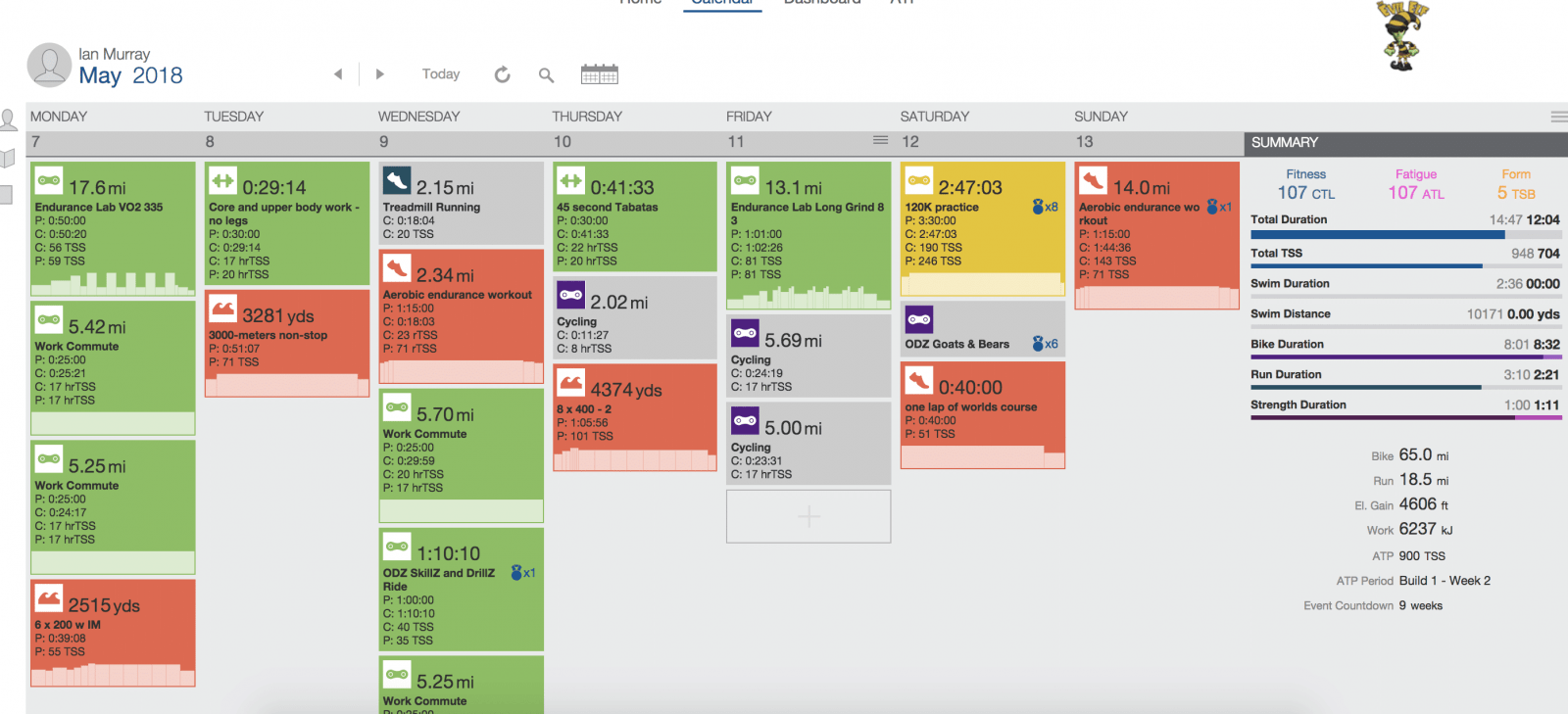 Planned TSS – 948; Completed TSS – 704
Fitting in the volume
The last few weeks of my training before departing the Dominican Republic are going to be a bit of a challenge.  Packing up for a move while wrapping up loose ends at the office, packing up the house, and searching for a new house remotely definitely adds to the stress levels.  I have some big plans for the week, but we'll see how it goes.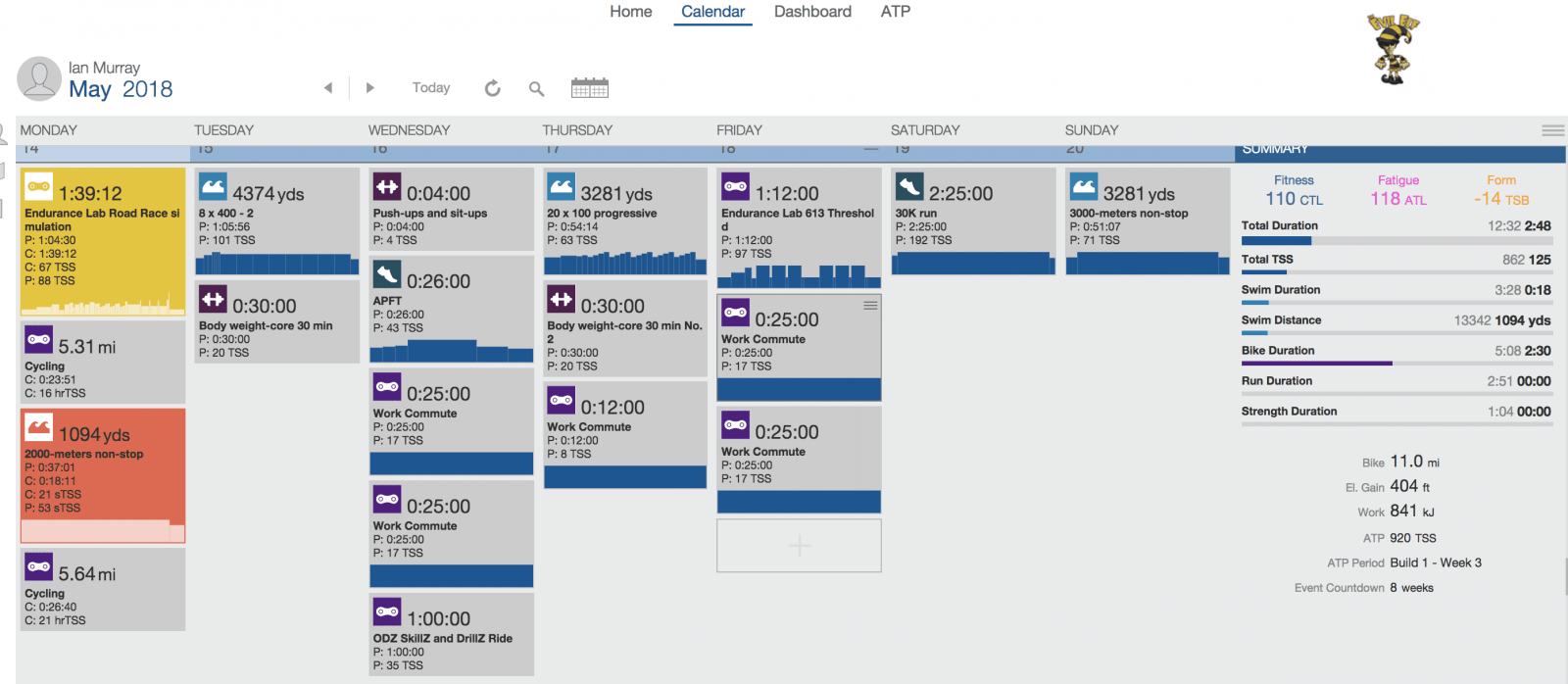 Planned TSS – 862
Well, we're eight weeks out from the race and three weeks from flying out of here.  I still have some time to train, but the work is pretty much done.  I am more concerned about keeping my form during the move.  I know that I will get plenty of running in, but I am not so sure about the bike and the swim.  Well, at least I'll be very ready for the run!  That's it for me right now.  I hope to see you out on course.  Until then, Ride On!