Editor's note: Ian Murray is using Zwift to train for the International Triathlon Union Long Course World Championships held in Odense/Fyn, Denmark July 2018. His weekly Zwift Insider series discusses the previous week's training and the plan for the upcoming week.
---
Remember, how I keep saying that I don't like recovery weeks? And, how I said that I am not always smart? Yeah, I should never schedule a recovery week when I have a 3-day weekend. That is a recipe to blow the recovery week.
Recovery week hammerfest?
I started off the week in full-on behavior mode. I did the VO2max spin ups on Monday, but I kept the rest of the day easy. The next day, I got in the pool and kept it fairly easy, too. I did swim a little extra, but it wasn't hard. Even the strength training was pretty low key. On Wednesday, though, I got a little antsy. I felt really good, so I picked up the pace during my morning run. Now, I didn't hammer, but I certainly wasn't cruising. I ran about 10K of the 14K at a low 6 min/mile pace. The rest of the day was relaxed, as planned, and Thursday's swim was pretty good.
That brings us to Friday, the beginning of stupid. I planned to run for about an hour, but I selected the new course up Zwift, the Alpe du Zwift, which is based on the Alpe d'Huez. At the same time, some of my TeamODZ teammates were riding up it, so I decided to continue on just to finish up the climb. I didn't run it particularly hard, but I ended up adding an extra 50 percent to my run.
Oh well, Saturday was planned as a relatively easy day, serving as the director for the Bs in the Cat & Mouse Race. If you remember, a few short sentences ago, I said that Friday was the beginning of stupid. Instead of signing up to direct the B group, I joined up with the A group. It was a flat course, so I figured I would just sit in for a while and maybe do a pull or two. Yeah, it didn't work like that. We ended up only having four of us at the start. Fortunately, we had a B group rider miss his start, so he joined in the effort. Knowing that the Volcano CCW course doesn't really suit my finishing abilities, I dedicated my day to keeping the pace high and working for my two teammates. Basically, I buried myself for 40 minutes. Not exactly taking it easy. I made up for it the next day by cutting my swim short. I don't think that was really a great idea, as the swim is my weakest event, but I wanted to keep my TSS close to target this week. Planned TSS 640; Completed TSS – 639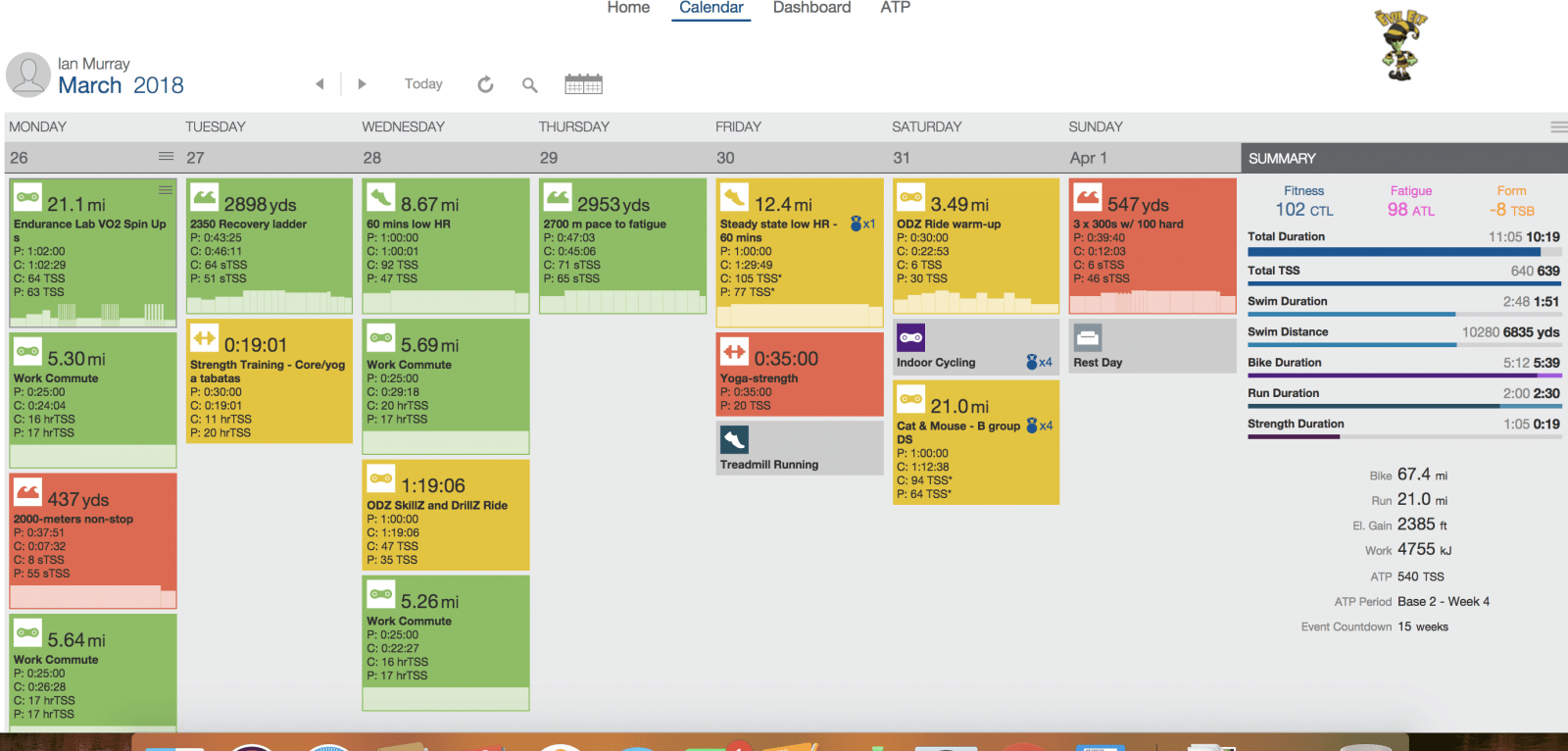 A week for goals
Being that I am in another build cycle with no real racing for more than three months, I decided to set some random goals. This week, I have targeted the KOM for running up the Alpe du Zwift, hammer a 10K, and swim nearly 7K. Coming off of the recovery week, I'm feeling pretty good. It's time to put the body back to work and stop being lazy. Planned TSS – 822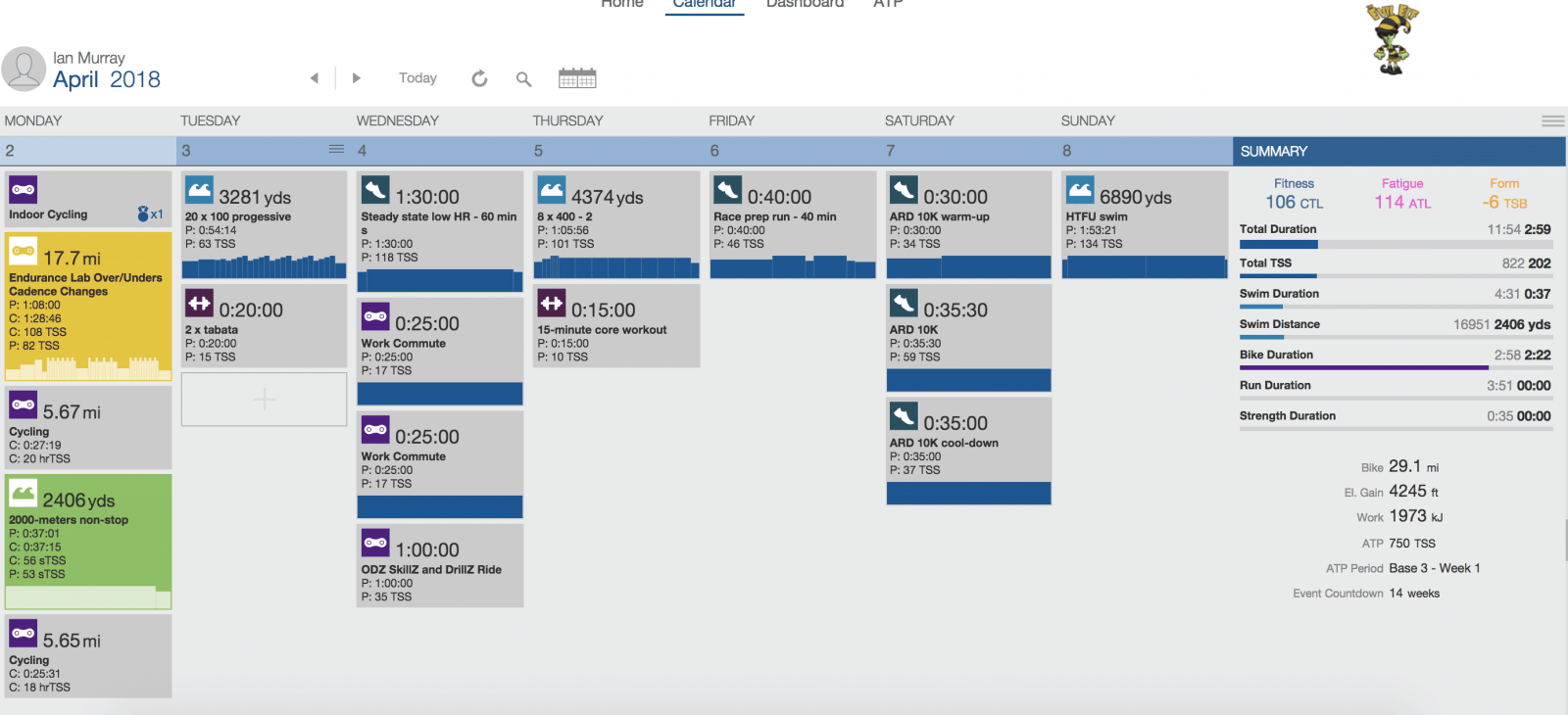 Big things coming up
After this week, there are some big training days coming up. We're getting closer to race day, so it's time to throw down and practice the distances at effort. Time to get at it. I'll be doing a lot on Zwift over the next few weeks, so join me if you see me on course.
Hope to see you out there. Until the, Ride On!