Editor's note: Ian Murray is using Zwift to train for the International Triathlon Union Long Course World Championships held in Odense/Fyn, Denmark July 2018. His weekly Zwift Insider series discusses the previous week's training and the plan for the upcoming week.
---
Despite dialing back, this week was still a big week. Having Monday off helped spread out the volume a little bit, but whew, it's been a tough week.
Going Big Early
Holy cow, I am an idiot. Monday was an off day from work, so I decided to go for a big training day. First up, after having a nice morning coffee, I headed to the pool. For some reason, I thought that it was a great idea to open the week with a 5100m swim. It was not. I got through the swim nicely, but the follow-on bike workout just didn't happen as planned. I ended up bagging the workout after about 20 minutes and then switched off to an easy ride. I was tired and hungry.
The next few days were a blur, as I hammered through both work and training. Back-to-back 8.5-mile runs set up a good swim day on Thursday, but evening requirements throughout the week made my Friday run something to forget. By Saturday, I was really coming back around, though, and I got in most of the planned workout, cutting out the cool-down and the last couple of sprints, before heading over to the ODZ Cat & Mouse race. During the race, I served as pace-setter and DS for the C group. The boys really did a great job working together, but it wasn't enough to stay away from the charging B group leaders. On the bright side, the C group leaders were able to hang with the B group and keep away from the A group. We'll call it a moral victory for the C crew.
With the wife back home after her very successful A1A Half-Marathon in Fort Lauderdale, FL the previous weekend I was cajoled into doing my long run outside vs on the treadmill. I had planned to do a leisurely 12 miles or so, but I felt good. Instead, I did a 14-mile negative split, descending run. Basically, from mile 7 until 13, I ran each mile faster than the previous one. I finished tired but not trashed. It definitely the best way to close out the week. Planned TSS – 910; Completed TSS – 974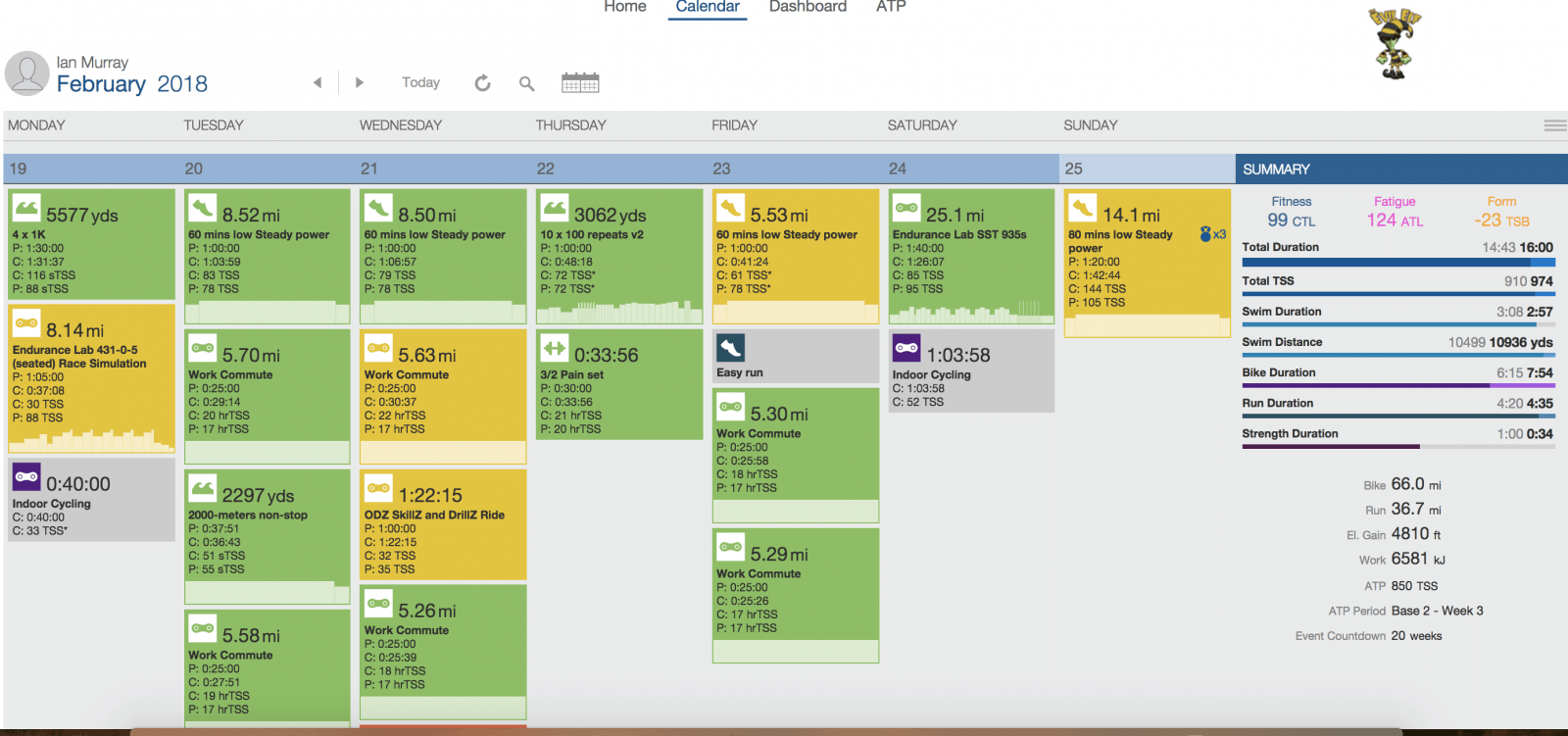 The Much-Needed Recovery Week
After the big week, it was time to relax and cut the load. The legs were definitely worked over, so I have an easy week planned, except for Saturday. That's going to hurt. 8 x 1-mile is never fun. On that note, it's time to get into my Air Relax boots for a little recovery love. Planned TSS – 667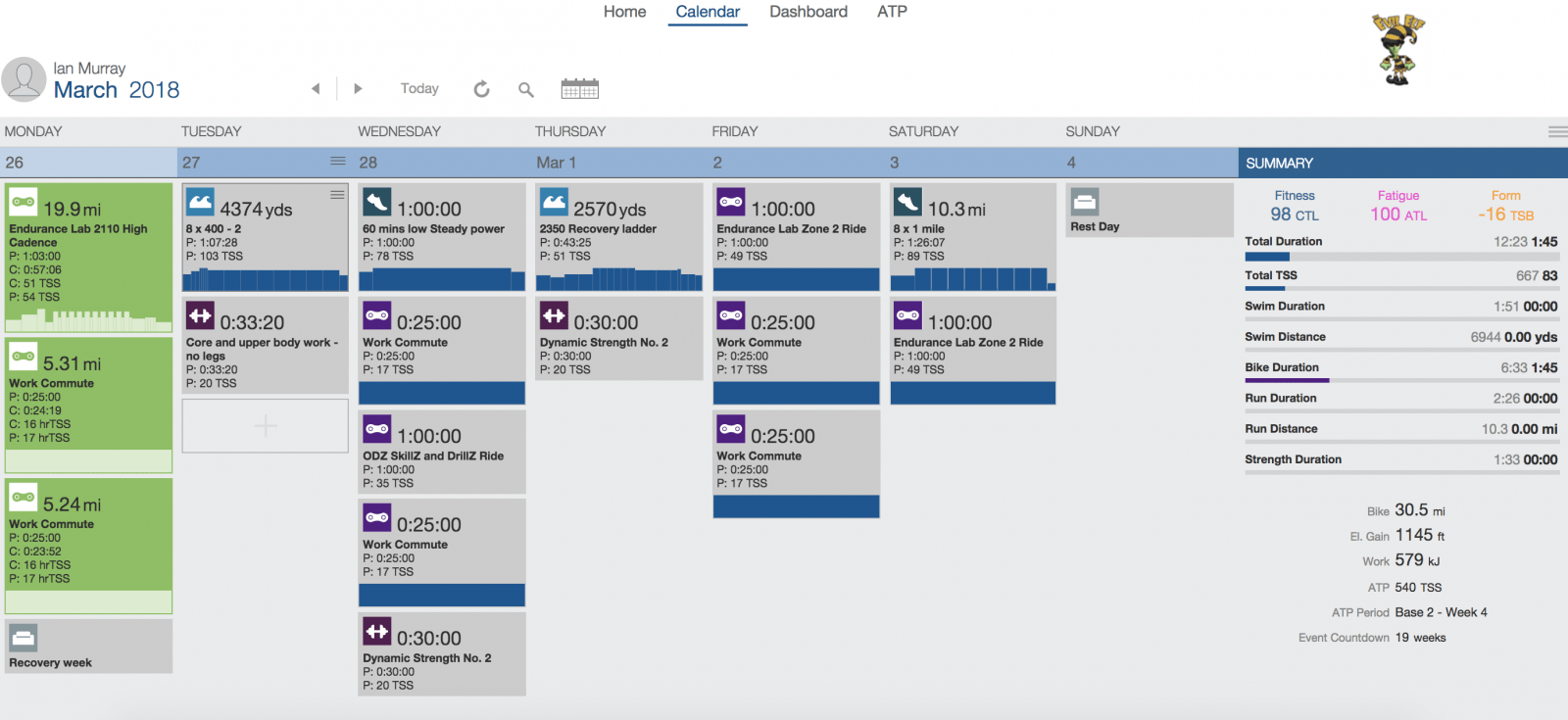 After the recovery week, we'll get right back at it. So far the training is on track, and I am about to enter a block with a lot more riding and swimming. I'm cool with the extra riding part, but I'm not really sure how I feel about the additional time playing wall tag in the pool. If you see me out in Zwift world somewhere, feel free to jump in to whatever I'm doing. The most fun is always the ODZ SkillZ and DrillZ Ride on Wednesday nights at 6:30 PM Eastern time. Until then, ride on!