So, things don't always go as planned. I had great aspirations for the week. My wife was going to be away visiting her mother, and my boss had to travel to a conference. Oh yeah, lots of training time… or so I thought.
Week 1 in Review
I had big aspirations for the first week. Well, let's be honest, I just wanted to get back to training. I was tired of being a lazy bum during my three weeks of not doing much. Like always, though, I set my sights a little too high. You see, I forgot that my real job gets a say. Here is what I started with, remember?

Here is what we ended up with: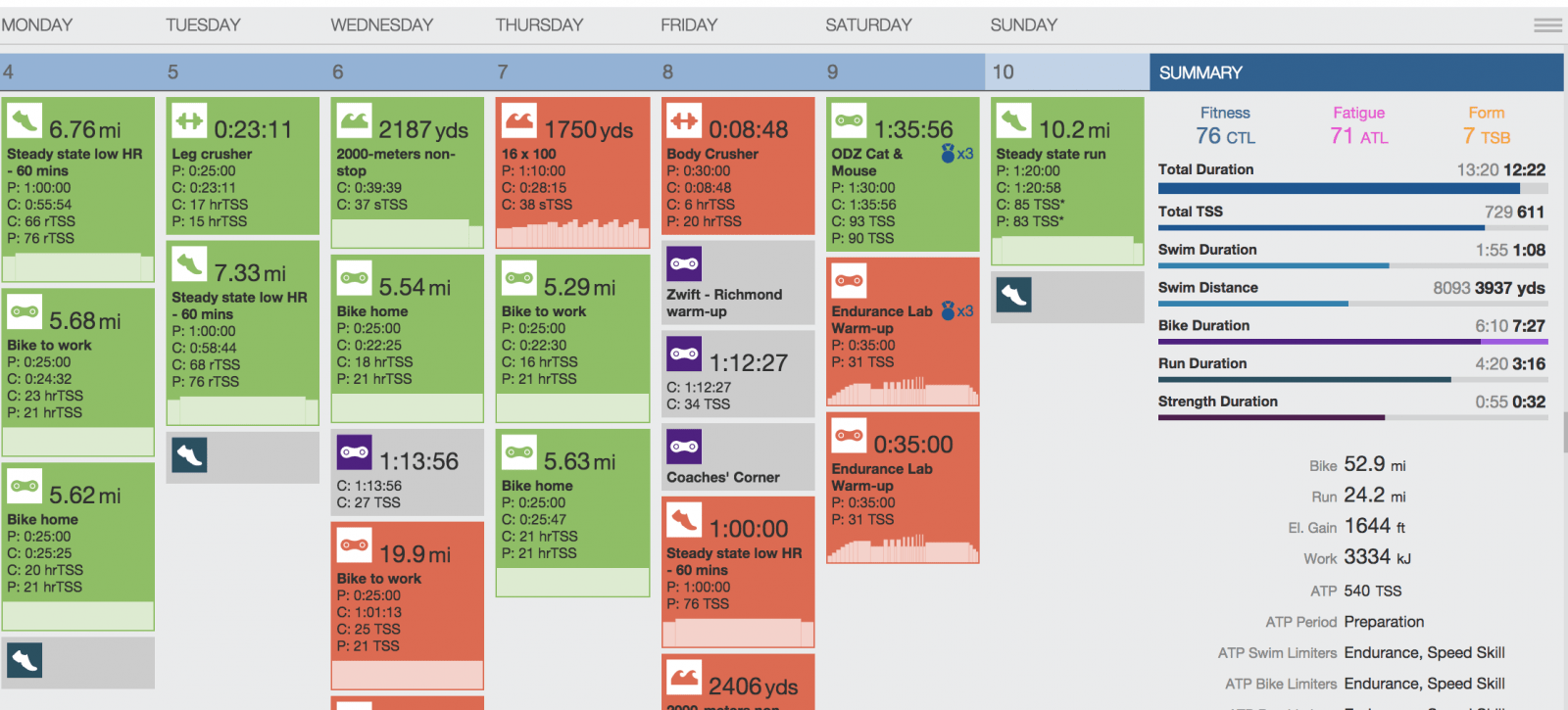 It's not horrible. It's just not how I wanted to start. In my defense, work was insane last week. I had more meetings than I could count and a few at night. Needless to say, I did not get the sleep I wanted. I also probably had a few more adult beverages than originally planned due to the meetings at night and the Army-Navy game on Saturday (big Army victory!) In the end, the week was what it was. I had a pretty solid run on Sunday, a little over 10 miles in 1:20, ran at a relatively easy pace. I really hope the next week is better.
Week 2 Preview
Building off of an underwhelming week, I'm not setting my expectations too high. I have a physical fitness test on Tuesday, comprised of two minutes of push-ups, two minutes of sit-ups, and a two-mile run. I am not worried about passing in the least bit. I just want to go below 11:30 for the two-mile run. In fact, I really want 11:10, but I don't think I am in that shape right now. I have not done any speed work in over a month, and I am still a few kilos heavier than normal.
Other than that, I have The International Intergalactic Immense Superhero/Super-villains Team Championship of the Virtual friggin Multiverse presented by TeamODZ race on Saturday, so that should break my legs off nicely. Here's how the whole week looks: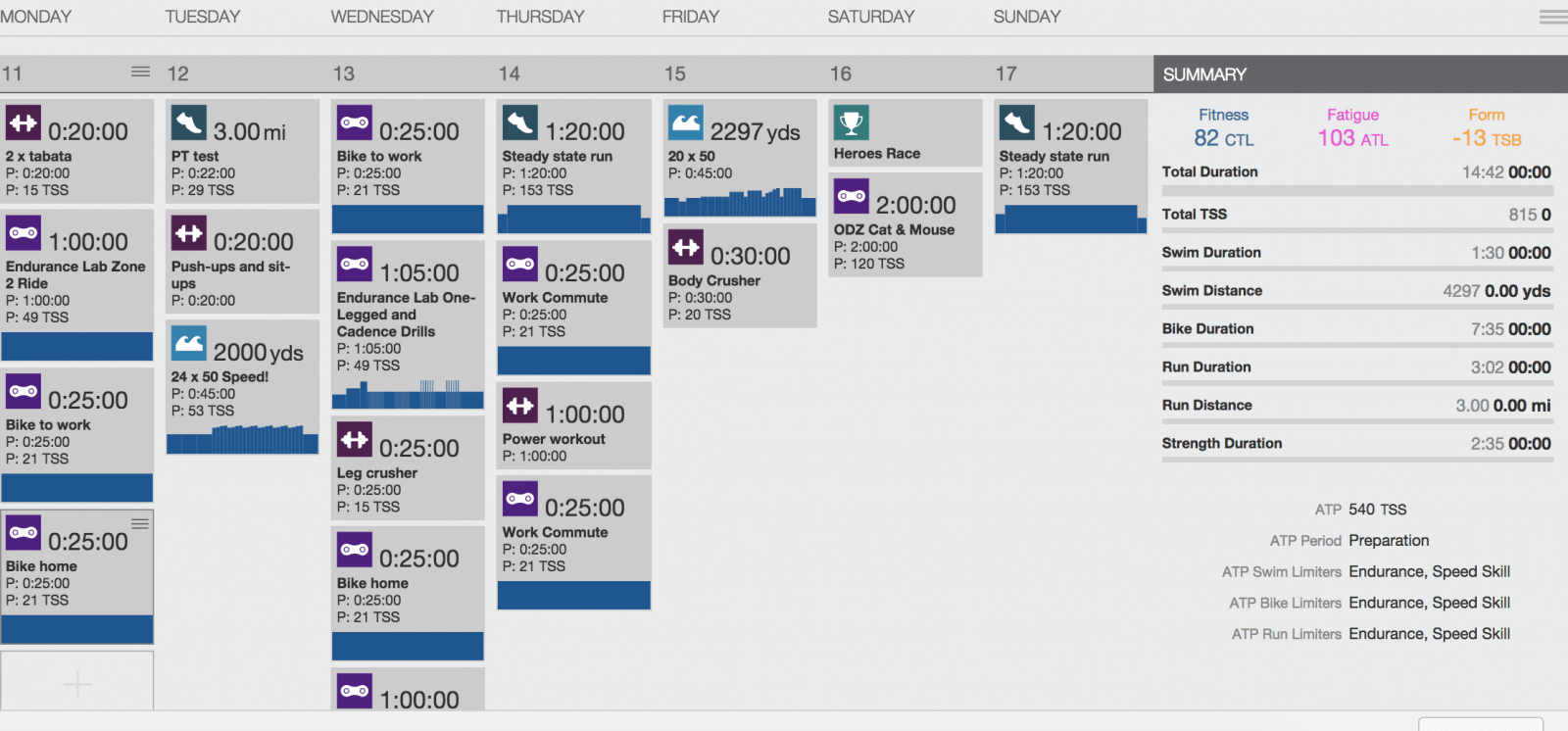 Train with Me
I will be leading a group workout on Wednesday morning at 0515 EDT if anyone wants to join. It will be a workout focused on drills, one-legged and high cadence. I will also be running long on Thursday morning. It could get changed to Friday if there is any interest in doing it then. I will be running at about a 7:30/mile pace for 1:20. Starting at 0500 EDT. Other than that, I hope to see you out on course. Until then, Ride On!