Vitality, a global platform for healthy behavior change, has teamed up with UNICEF and Zwift to launch an innovative series for a fantastic cause. It all starts today with a kickoff event hosted by Ashleigh Moolman Pasio!
What Makes It Special
Don't miss this!: in partnership with UNICEF, every ride completed during the Series will unlock a life-saving polio vaccine for a child. With the Vitality UNICEF Ride Series, Vitality is helping UNICEF vaccinate thousands of children with life-saving polio vaccines around the world.

Dates and Routes
This series runs from August 23 to September 6 and remember, every ride completed during the series unlocks a life-saving polio vaccine for a child.
All rides in the series are doubledraft events. Dates and routes are as follows:
August 23-25
Watopia's Waistband, 1 lap
Distance: 17.3 mi // 27.8 km
Elevation: 311 ft // 95 m
August 26-28
Makuri Islands Flatland Loop, 2 laps
Distance: 16.3 mi // 26.2 km
Elevation: 656 ft // 200 m
August 29-31
London Greater London Flat, 2 laps
Distance: 18 mi // 29 km
Elevation: 292 ft // 90 m
September 1-3
France R.G.V., 1 lap
Total Distance: 15.5 mi // 25 km
Elevation: 354 ft // 108 m
September 4-6
Watopia Tick Tock, 2 laps
Total Distance: 22.4 mi // 36.1 km
Elevation: 288 ft // 88 m
Kit Unlock
Complete any ride in the Vitality for UNICEF Ride Series to unlock the Team Vitality kit and socks.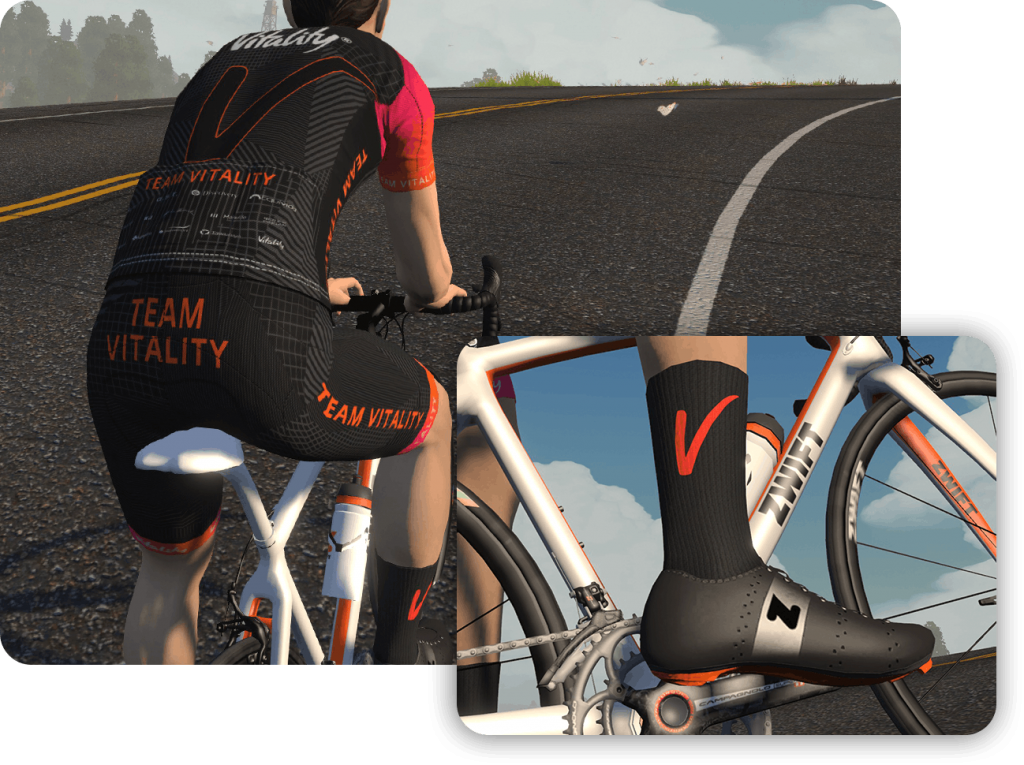 Canyon Bike Giveaway
Complete any ride in the Vitality for UNICEF Ride Series for an entry into a giveaway to win a new Canyon Ultimate CF SL 8 Disc Di2 bike (retail value: $4,000USD). Want to increase your chances? Complete more rides! Every ride completion results in another entry.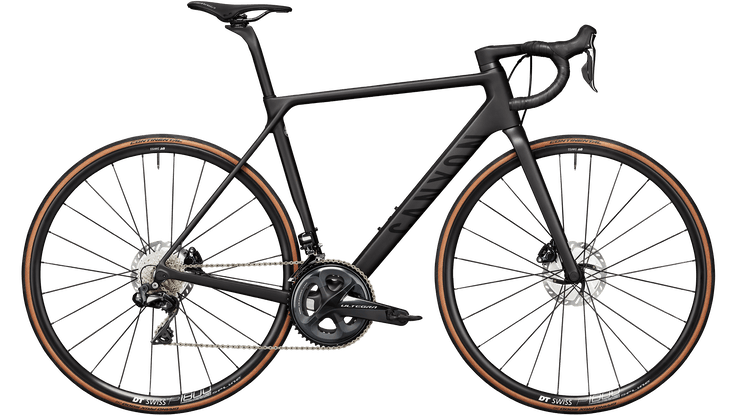 Read the giveaway terms and conditions
UNICEF and Polio
Polio is a deadly viral disease that was once the leading cause of paralysis among children worldwide and is now very close to being eradicated. Since 1988, the number of children affected by polio has dropped by 99%, to fewer than 200 cases today in just two countries: Afghanistan and Pakistan. Nigeria, the third polio endemic country, was certified free of the wild polio virus along with the African region in 2020.
UNICEF manages the procurement and distribution of over 1 billion doses of polio vaccines annually, accounting for more than 50% of global oral polio vaccines (OPV). They work with vaccine manufacturers to procure OPV on behalf of national governments and the Global Polio Eradication Initiative to ensure adequate supplies and competitive prices for both routine immunization and vaccination campaigns.
New Partnership
This series marks the start of a new partnership between Zwift and Vitality. Dinesh Govender, CEO of Vitality SA, says: "Vitality has committed to helping people become more active and Zwift enables this in a fun, interactive manner, underpinned by the latest technology. We believe the impact of connecting our communities will be substantial and far-reaching."
The partnership just a small part of fulfilling Vitality's global pledge to get 100 million people 20% more active by 2025 through incentives to live healthier, more active lifestyles.
It is important to note that the Vitality Ride Series forms a part of Vitality's ongoing commitment with UNICEF to donate over 1 million vaccines worldwide through 2022. The partnership is built on Vitality's Shared-Value model where personal health brings about better outcomes for society and Vitality's insurance partners as a whole – a model which can have more impact than a traditional donation-based model. This model aligns closely with Zwift's own mission to make more people, more active, more often.
Questions or Comments?
Post below!