Velos is a global team founded by UK-based rider Steve Whitcombe, known by many as 'Silent Sweep.' Steve has led and swept Zwift events since 2015, and Velos has gained a reputation for innovative events such as 'Poursuite de la Lanterne Rouge,' which includes several challenges culminating in a chase of the red beacon. The team also hosts two weekly races, the Race of Truth (individual time trial) on Saturdays and the Bumper Chase (handicap-style race) on Sundays.

See all Team Velos events at zwift.com/events/tag/velos >
"I created Velos to host a range of fun rides that embody our team goal of helping people get stronger and gain skills in a friendly, supportive environment," Steve says. "Our Social Sprint Series has proven to be popular and successful at helping riders improve their sprinting. We especially encourage more women to try this event and increase their confidence sprinting."
About the Velos Social Sprint Series
The Velos Social Sprint Series is a weekly event on Wednesdays that has gained a strong following. Riders of all levels (especially novices) are encouraged to participate.
Courses change monthly (this month it's Makuri Islands' Fine and Sandy)
Features a hotly contested competition that accrues points to the ten fastest ladies and men each week (10 points for fastest sprint, down to 1 point). Results are taken from ZwiftPower, and points are totaled each week; regular participation means more points.
The highest-scoring man and woman are awarded a trophy and certificate at the end of each month.
A handicap system creates opportunities for more people to win the title, with winners on half points for two subsequent months.
Some past sprint trophy winners…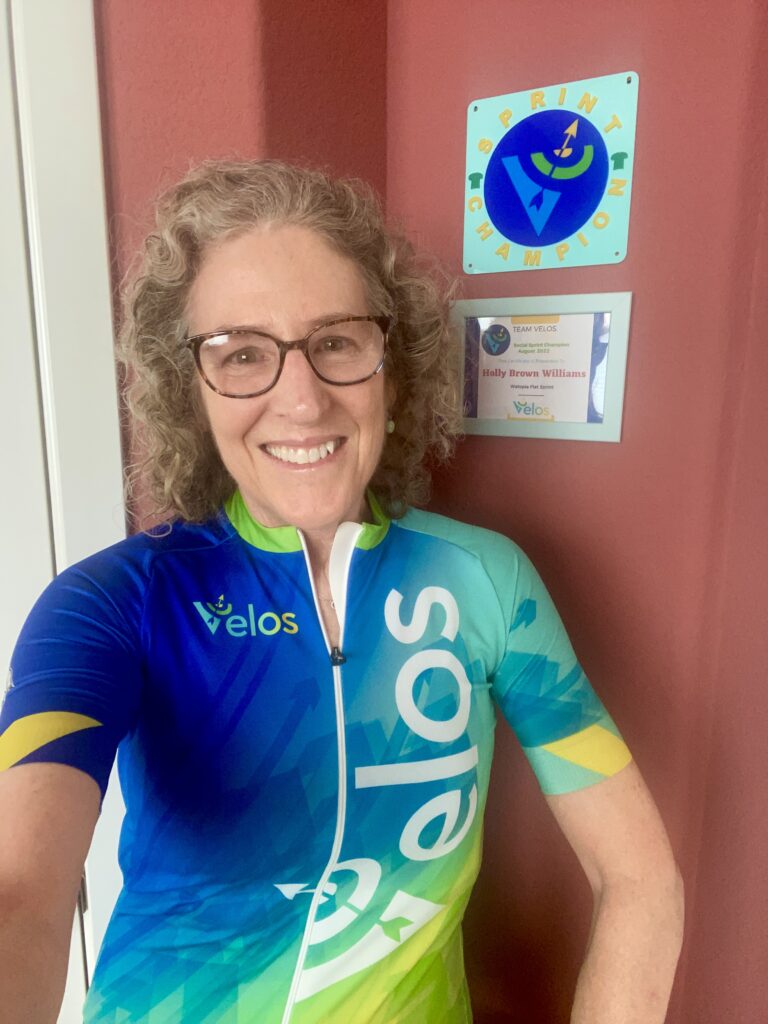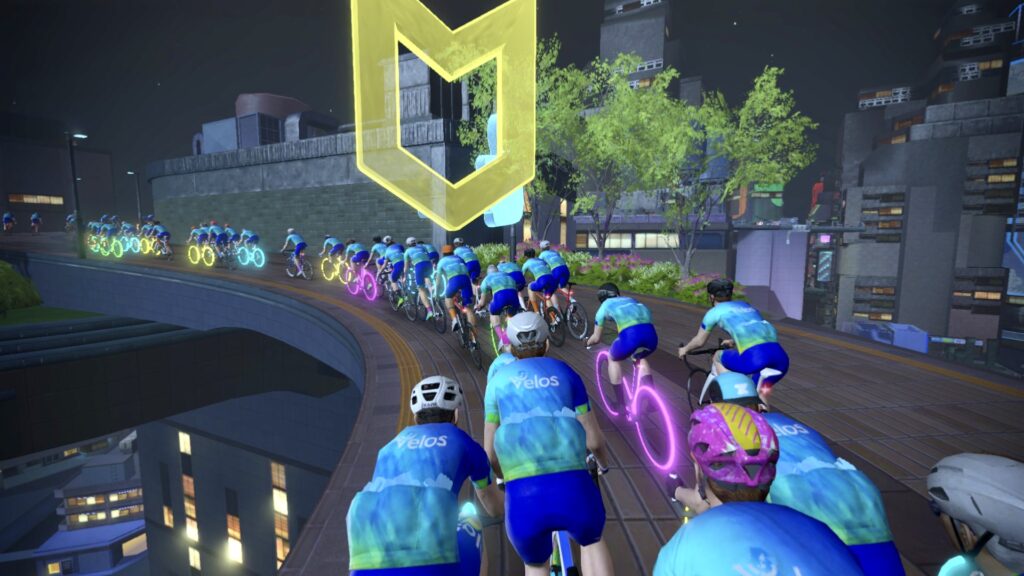 The Social Sprint Series has been won by highly skilled sprinters, including Melanie Dobbins (who won both British Masters Track Sprint titles in 2022), along with her husband Mark (the couple who sprints together, stays together!) and their track teammate Steve Biddulph (who won 2022 British Masters Sprint, Keirin, and TT titles). All three race for Team Velos.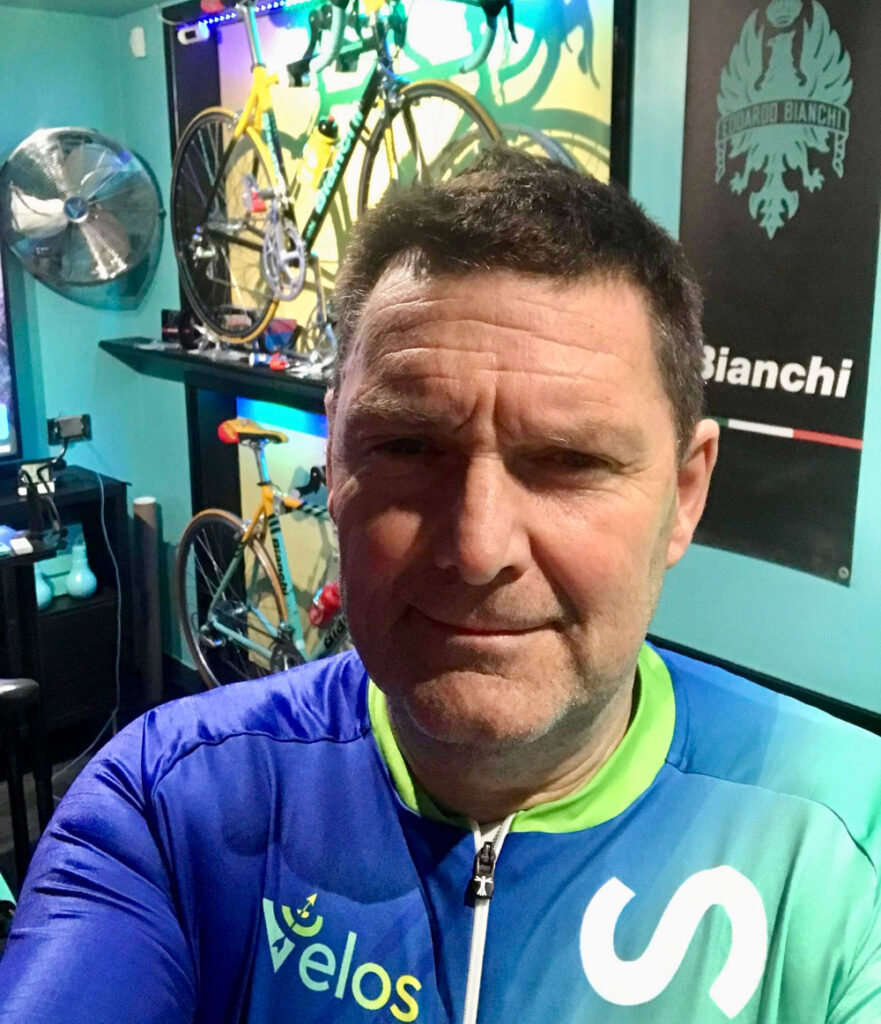 A new Social Sprint Series started on Wednesday, March 1 at 11:15am Pacific/7:15pm UK. You can register for this week's ride at zwift.com/events/tag/velos/view/3592338
Velos Racing Team
Steve Whitcombe launched Velos Racing in December 2021, which quickly became a popular extension of the team's social rides. Velos fielded 9 teams in season 3 of Zwift Racing League, including a women's C team (Velosipedes) who won their division in their first round as a team. Velos teams had strong results in all CATs this season, and camaraderie has grown through racing together. Several teammates will meet in Somerset, England in April to ride the Cheddar Gorge sportive.
Said Steve: "Adding a Zwift racing team and two distinct races to our weekly calendar were natural extensions of our social rides, since they focus on building strength and gaining skills in a range of disciplines."
To learn more about Team Velos including their racing team, visit teamvelos.co.uk (the link takes you to their social group Facebook page). They also have a Facebook group for their racing team, and a club on the Companion app.