The latest Zwift update has been announced and will be released in phases over the next few days.
This release doesn't have flashy new features like fresh roads or bikes, but it does include some notable updates, including long-awaited native Apple silicon support. Let's dive in!
Climb Portal Powerup Changes

We wrote a post about XP Farming with Zwift's Climb Portal over a month ago, but today's update reduces the frequency of the Large XP bonus powerup to ~10%, making XP farming much less effective.
Based on our tests, we believe Zwift originally assigned the following probabilities to Climb Portal powerups:
Feather: 20%
Small Bonus: 60%
Large Bonus: 20%
Now those probabilities appear to be:
Feather: 25%
Small Bonus: 65%
Large Bonus: 10%
Based on our calculations, this change results in a 38% reduction of the total hourly XP you could earn on a short climb like Cote de Pike. (The old powerup frequencies delivered an estimated 2587XP, while the new frequencies deliver 1607XP.) It was fun while it lasted!
Deferred Updates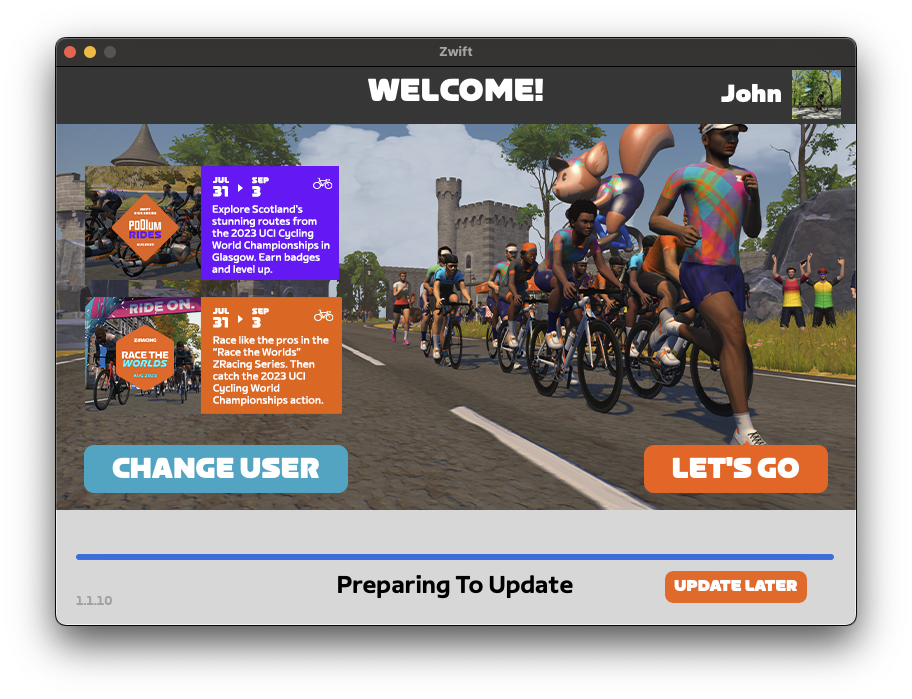 We already talked about this in a recent post, but Zwift is officially releasing the "Deferred Update" feature for PC/Mac in today's update. This feature lets you choose to delay downloading/installing a Zwift update until after your Zwift session, so if you're running late for an event you don't have to be delayed by an update.
To get deferred updates on your Zwift setup, you'll need two things:
A PC or Mac running the Zwift game app
Launcher app v 1.1.10 (download here). If you're on a version older than v1.1.9 (here's how to check) – download and manually install the latest version.
Apple Silicon Support
Apple devices using native Apple silicon have always run the legacy x86 code (for Intel chipset architecture) version of Zwift using an emulator, which any nerd will tell you is a less-than-efficient way to run software because the device has to do the extra work of "translating" x86 code into its native language (ARM64, in the case of machines using Apple processors).
Starting with update version 1.46, Zwift shipped a version of the app written in ARM64 code which runs natively on Apple silicon, which should result in:
Faster framerates
Improved graphic performance
Less overheating
Potentially longer battery life when not plugged into power
As Shane Miller says in his update video below, the most noticeable difference may be rider shadows in game. See his full analysis/comparison below:
Zwift is doing a phased release of native Apple silicon support, with all Mac computers with Apple silicon (that is, M1/M2) processors getting support by September 12/13 depending on your local time zone.
FYI: the Zwift app written for iPhone/iPad already runs natively, and always has. This update only applies to Mac computers.
Later Zwift Academy Start Date Announced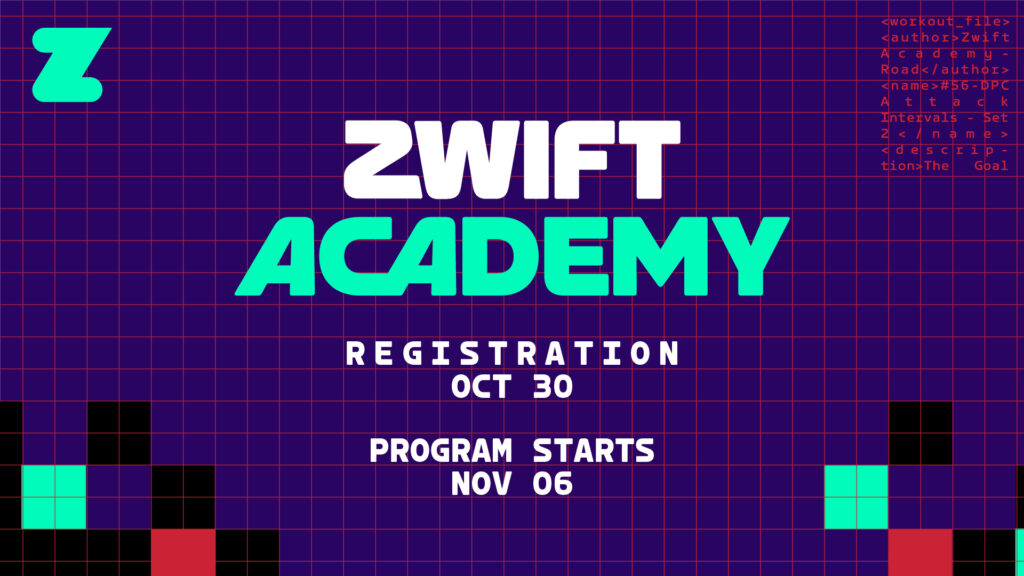 This isn't an official part of the game update, but today Zwift announced via their socials that Zwift Academy begins November 6. This is much later than past years, which began in early September.
Watch Zwift Insider for more on Zwift Academy as we get closer to the launch date!
Release Notes
Here are additional tweaks and bug fixes Zwift provided for this update, with notes from us in italics:
Fixed an issue with the teleport feature where the rider does not automatically teleport at the end of the countdown timer.
Fixed an issue on the Repack Rush results screen where leaderboard names would overlap other information on the screen.
Running: Changed the 'Best Time' format from MM:SS to H:MM:SS.
Fixed an issue which could cause riders to take a wrong turn at an intersection during events and Pacer Group rides.
Improved the appearance of the moon.
Elite Rizer: Improved steering responsiveness in Repack Rush.
Elite Rizer: Fixed an issue that prevented intersection route selection via steering.
Windows / macOS / Android

Fixed an issue where the elevation icon was offset from the HUD on Time Trial events.
Fixed a crash that could occur when using Zwift Companion to end an activity while the Race Results screen was visible.

Android

Improved navigation to the intro slideshow when running Zwift for the first time

macOS

Fixed black squares in France near Marina Sprint where a stone bridge meets the road surface.
See and discuss release notes in the Zwift forum >
Questions or Comments?
If you spotted any other changes or bugs in the update, please comment below!