Last Saturday's Tiny Races were a dusty, slug-it-out affair as each of our custom routes featured dirt as their primary surface type. Kudos to everyone who showed up and went all-in!
Congrats to Last Week's Winners
Overall Podiums
A: Maico Voets (CANYON)
B: Chris Benham (Vision)
C: Paul Smith (ART)
D: Johnny Boy
A: Tony Gumbel (NeXT pb Enshored)
B: Chris Hoelzl (WattFabrik)
C: David Hivey (ART)
D: Michael L10 [BYT]
A: Tim Bradley (Bl13)
B: Sam Atkinson (TBR)
C: Steve Schilling (CRYO-GEN)
D: Dom Sim (Team Italy)
Women's Podiums
A: Laura Kent (ElectricSpirit.Co)
B: Maria Marb (Beastmode p/b ROSE)
C: Silke Optekamp (WattFabrik)
D: Pascale Zou
A: none
B: Cristina Pires (CRYO)
C: Valerie Pa (ABR)
D: Linn Björgvik (SZR)
A: none
B: Madi Roberts (AHDR)
C: Leanne Dalley (CrushPod)
D: none
This Week's Routes: Fast Finishes
This week's theme is "Fast Finishes"! We're racing four previously-raced Tiny Race routes, all featuring super fast finishes (either on a descent, or quickly following a descent). Aero is everything!
Hint: looking for your most aero bike? Check out Fastest Bike Frames and Wheels at Each Zwift Level >
Here are photos so you can see the precise location of the custom finish lines: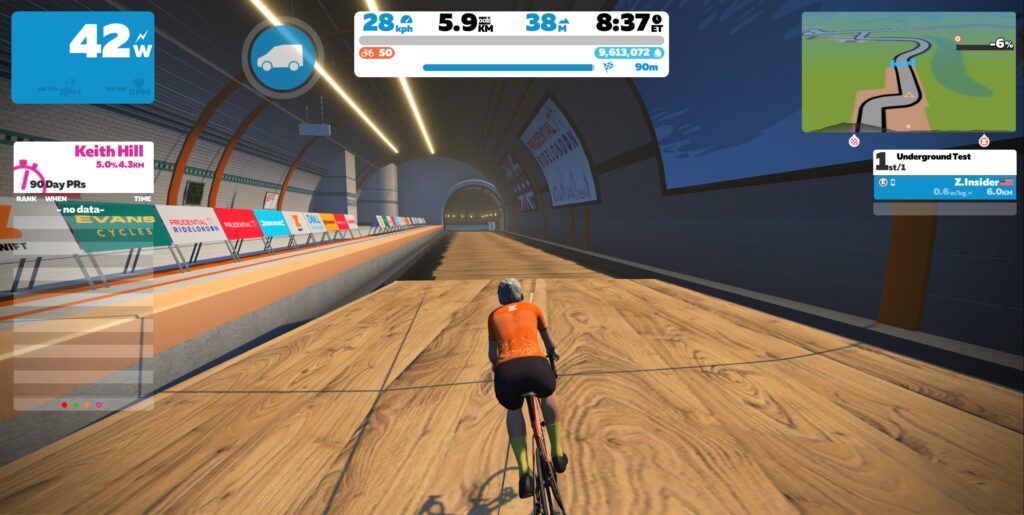 Sign up at zwift.com/events/tag/tinyraces
ZwiftPower Results
Zwift displays preliminary race results in game when you cross the line, but points are computed after all four races finish, with final results on ZwiftPower. (We have to press a ZwiftPower button to compute results manually, so if your rankings don't show up right away, just be patient.)
Riders will earn points based on finish position in each of the 4 Tiny Races. The category winner of each week's series is the rider with the most points across their timezone's 4 races. Here are the links for each timezone's results on ZwiftPower:
Join a Chat & Chill Cooldown
Immediately following each hour's racing, we've scheduled 30-minute "Chat & Chill" events where riders from all categories can spin out their legs together and have some fun chatting about how it all went down. Find them at zwift.com/events/tag/tinyraces.
Questions or Comments
Post below!