Last week's Tiny Races with their "Getting Steeper" theme turned out to be highly competitive and a lot of (Type 2) fun! Several timezones/categories saw tight competition where the three podium spots were separated by just 10 points – that's a difference of just one place across the line when you're in the top 3!
This week we've got a new theme on tap with some fresh (yet dirty) routes. But first, here are the winners from last Saturday…
Last Week's Results
Overall Winners
A: Joakim Lisson (POAuto)
B: Simon Matros (WattFabrik)
C: Paul Smith (ART)
D: Dennis Zimmermann (WLBB)
A: Nathan Guerra (OMG)
B: Chris Hoelzl (WattFabrik)
C: Oleksiy Korolkov (CRYO-GEN)
D: Martin Björgvik (SZR)
A: Pierre Fell (HEX)
B: Trev Daddy (Alpha)
C: David Hivey (ART)
D: Chunke Monkey
Women's Winners
A: Charlotte Colclough (Toyota CRYO RDT)
B: ETIENNE Sandrine (FFC)
C: Madeleine Johansson (SZ)
D: Wendy C (AHDR)
A: Kristen Kulchinsky (Twenty24)
B: Gökçe Paul (S4W)
C: June Upshaw (VVixen)
D: Giovanna Fantucchio (GXY)
A: none
B: Melissa Mountain
C: Monica Tory (IRACELIKEAGIRL)
D: Kayleen Wood (QueenBees)
This Week's Routes: Watch the Dirty Bits
This week's routes each include key sections which are dirt. Will you use a gravel bike, or a road bike? You'll want to decide that on a race-by-race basis…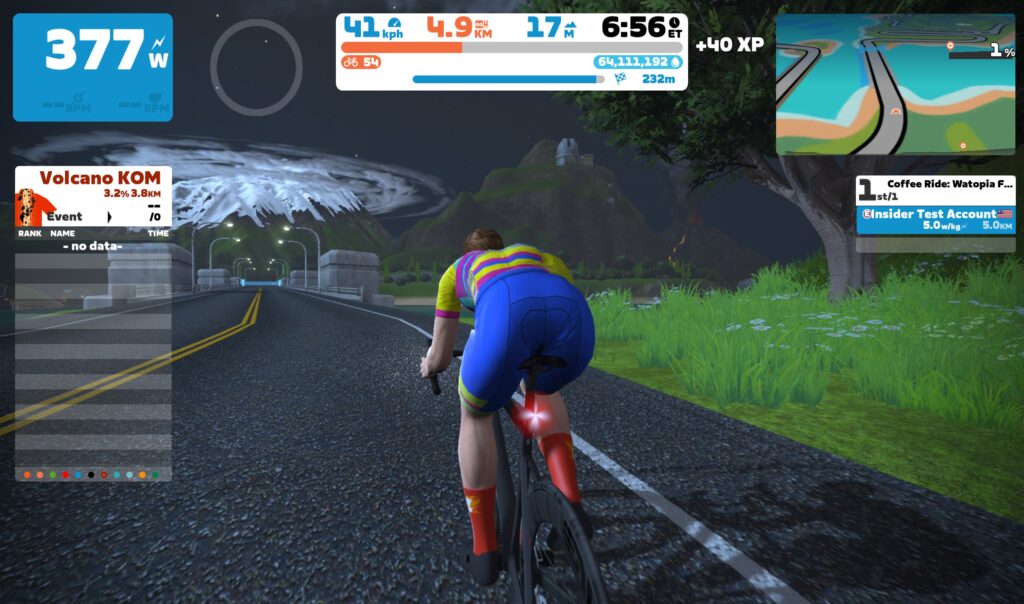 Sign up at zwift.com/events/tag/tinyraces
ZwiftPower Results
Zwift displays preliminary race results in game when you cross the line, but points are computed after all four races are finished, with final results on ZwiftPower. (We have to do some data processing on our side to compute results, so if your rankings don't show up right away, be patient.)
Riders will earn points based on finish position in each of the 4 Tiny Races. The category winner of each week's series is the rider with the most points across their timezone's 4 races. Here are the links for each timezone's results on ZwiftPower:
Rules
Tiny Race rules are simple. Four races, four rules:
You must have a ZwiftPower account, because final results are processed by ZwiftPower (learn how to sign up)
No skipping then returning. These races are meant to be raced as a set of 4. If you need to leave early, that's fine… but once you miss a race in your hour's set of 4, don't come back and race another or you'll be disqualified from that race since you rested while others were racing! (Example: racing only races 1 and 2 is fine. Racing 1, 2, and 4 is not – you will be DQ from race 4. And if you race 2, 3, and 4, you'll be DQ from all those races, since you skipped race 1!)
Heart rate monitors are required for podium finishers
ZPower/Virtual power is not allowed. Smart trainer/smart bike or power meter required.
Join a Chat & Chill Cooldown
Immediately following each hour's racing, we've scheduled 30-minute "Chat & Chill" events where riders from all categories can spin out their legs together and have some fun chatting about how it all went down. Find them at zwift.com/events/tag/tinyraces.
Questions or Comments
Post below!