This week Si Bradely joins Nathan and Anna to talk all things Zwift Racing League Round 2.  With three extremely devoted Zwifter personalities in one space, the topics quickly diverge across the cycling esports landscape.  Ranging from pack dynamics, controversial esport rules, MyWhoosh & IV platforms, World Champs, to new race formats… this episode is jam-packed!  The trio also takes some time to discuss the newly announced Zwift Games and what it could mean for both elite and community racing in virtual cycling.
Below you can find all timings of topics which are all chaptered out on the Youtube VOD above.
0:00 Music Intro
3:32 Welcome & Topics
6:50 Anna Races gravel and smashes workouts
12:55 Nathan healing injury & tries to race Zwift Grand Prix
17:30 Is Sprint Coasting the actual problem with Sticky Watts?!
24:05 Zwift Games Announced
31:15 Si Bradley intro Zwift Games Take
36:25 ZRL Round 2 Deep Dive – Race #1 London Loop Reverse
47:15 Race #2 Glasgow Crit Course
53:00 The Team Time Trials hot takes, should we have new formats?
59:27 Race #4 Suki's Playground Scratch Race
1:02:40 Pack Dynamics Discussion – Where is PD 4.1.1 at with comparison to MyWhoosh & iV
1:14:04 World Championship Timings for MyWhoosh
1:16:52  Race #5 The Muckle Yin
1:18:36 New rolling resistance changes discussion and the bike swaps farewell 👋
1:28:48 Favorite ZRL Round 2 race picks from Si, Anna, & Nathan
1:32:50 Up Next for Si in Esports – Level Velo, Virtual Velo Podcast, Team & Junior support
1:39:53 Fashion for the Week -Zwift Starter Jersey
1:41:55 What Nathan & Anna are up to for next week – wrap up episode.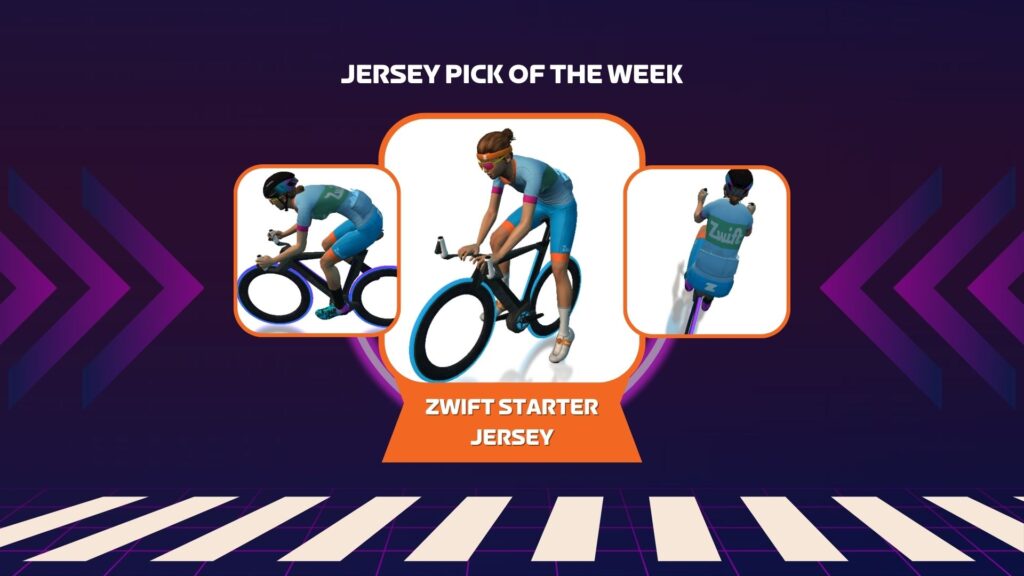 The Wrap is live weekly on Thursdays 11pm CDT/5pm NZT(Friday).  Catch it live on Youtube, Twitch, Facebook & X (formerly Twitter). Subscribe to  Zwift Community Live on YouTube for all the latest episodes and live notifications.
The podcast is available on all podcast platforms. The audio version of all episodes is always available on the Zwift Community Live Website.