Editor's note: Jordan Cheyne's "The Open Pro" series details his experiences with high-level Zwift training as a rider in the pro Continental ranks. You can read his past posts here.
---
Taking a Break and Bouncing Back
If you want some insight into the physiology that allows a rider to compete in the pro peloton you could take a look at my first few training efforts after a 3 week off season break. According to the textbooks I read in university a person is supposed to lose almost all acute aerobic adaptions during a rest period of 3 weeks or more. I wasn't completely inactive in that time, doing some hiking, snowshoeing and even manual labor but certainly nothing you could call training. It was exactly what I needed after a 10-month racing season and always an integral step in my preparation for the next season's rigors.
Still, I knew the first ride back would be rough and I was proven correct. I made some efforts on Box Hill and around the London city streets and I could barely hold 270w, down about 25-30% on my usual threshold here at altitude. An hour felt like a very long time. A few days later though, I came back and felt a little better, doing stretches at 290-300w up the Watopia climb. My riding continued to improve in rapid order.
After 2 weeks and maybe 20 hours of riding I was back to churning along at 320-340w at a tempo pace, which is fairly close to what I would aim for in season. Sharpening the blade at threshold and above will come later, but in a handful of sessions I was back to good form. In my experiences high-level aerobic athletes lose fitness just as fast or faster than the average age-grouper. The ability to bounce back quickly however reveals the advantages conferred by genetic luck and thousands of hours of epigenetic pressure in the form of past training.
New Opportunities, Same Old Hard Work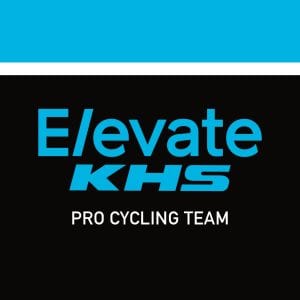 All of that is the Data Geek's way of saying that my training for the 2018 season has begun in earnest even as the snow falls heavily here in Big White, British Columbia. It has been enjoyable and rewarding to get back to it and I have the motivation of proving myself on a new team next year, the Continental Pro team Elevate-KHS. After 2 formative years at Jelly Belly, I will have a lot of opportunities to take my results to the next level with Elevate I need to be ready to capture them.
Even with that fire lit under me, I don't know how many trainer miles I could gut through without the aid of Zwift. Every year it gets a bit harder to clip in for 2-4 hours at a time indoors but the ever-evolving world of Zwift makes it easier to clear the hurdle.
My training usually starts with a good dose of Strength Endurance intervals, which feature low cadence efforts at high torque in the zone 3-4 effort range. They require that you keep your core solid and fully activated through the pedal stroke to keep the force coming and not get bogged down. Mentally and physically, it is a lot easier to key in on those elements going uphill on Watopia with my Kurt Kinetic Smart Control producing realistic resistance. The inertia is right, the mental stimulus is right and the results are better.
The same goes for performing early season mainstay high cadence form intervals on flats or down hills. The lower inertia forces you to stay on top of the gear and the feedback on screen, down to the avatar's rapidly spinning legs, really helps me stay in tune with the effort.
Using Zwift Racing for Base Training
Finally, a lot of what you lose after an extended lay off from racing is the ability to subtly change pace throughout an effort and do so smoothly. That ability is a mix of cadence, neuromuscular response and lactate tolerance that is easy to miss riding steady state indoors or even on evenly paced solo training rides. Doing 1-3 Zwift races a week seems to be a good remedy for this stagnation.
It is not so much the big anaerobic efforts to follow attacks and hang with the pack up hills, but rather the constantly changing power demands of rolling along in the pack. I prefer the flatter races for this because I can avoid unnecessary full out efforts and get a good aerobic ride with lots of oscillation between 150 and 400w and the occasional sprint effort. I am not out to win (and I usually couldn't anyway) but rather to get some time in across the different power zones without busting out strict intervals. Sometimes I still see red and make an ill fated dash for glory but mostly its fun, low stress and well-balanced training.
Heading South and Riding Some Real Miles
That's it for now and that's it for me on Zwift for a little while at least. My wife and I are headed south to Tucson for some warm weather miles and a nice vacation from winter. I have a lot of good cycling memories set in Tucson, dating back to my very first training camp as a Junior in 2009. I can't wait to get back to cranking through the desert and going for broke in the Shootout group ride. It will be a nice reward after a lot of virtual hard yards cranked out on Zwift these past months, even if nobody gives me a fancy KOM jersey after my intervals on Mt. Lemmon.