The Omnium is one of the great tests of cycling fitness. With six events over two days, the event is normally completed in a velodrome, but The Herd has created their own version in Zwift!
Taking place on the 26th and 27th of March, all Zwifters are invited to join in what is sure to be utter carnage and a heap of fun.
Race Details
Day 1 (March 26th)
Event 1: Sprint Race – A short race with a single lap of the Watopia Hilly Route Reverse course. Score points for your finishing position, with the finishing line shortly after the peak of the KOM.
Event 2: The Hill Climb – Completed on the Casse-Pattes route in France, only your time up Petit KOM will count against those set by your competitors!
Event 3: iTT – We take on a 16.1km (10 mile) Individual Time Trial on the Neokyo All-Nighter route. This will use the Time Trial module, so offers a staggered start without draft.
Day 2 (March 27th)
Event 4: Points Race – 10 laps of Downtown Dolphin with points scored each lap only for the time (vs competitors) on the uphill prime segment.
Event 5: iTT – A very simple 3km Time Trial on the Tempus Fugit route. Set the best time, win all the points!
Event 6: Scratch Race – A simple lap around the Figure 8 Route in Watopia. First over the line takes the points!
Time Zones/Scheduling
The Omnium will be run across four different leagues in ZwiftPower, each covering a different timezone, with each day's events taking place at 1100, 1500, and 1900 local time. Click a league for a list of events:
Important note: you must enter the same timezone for each event that you take part in, otherwise your points will not count.
ZwiftPower Leagues
Track rider rankings at the following links:
Note: you must be signed up for ZwiftPower in order to show up in race results. Need help signing up for ZwiftPower?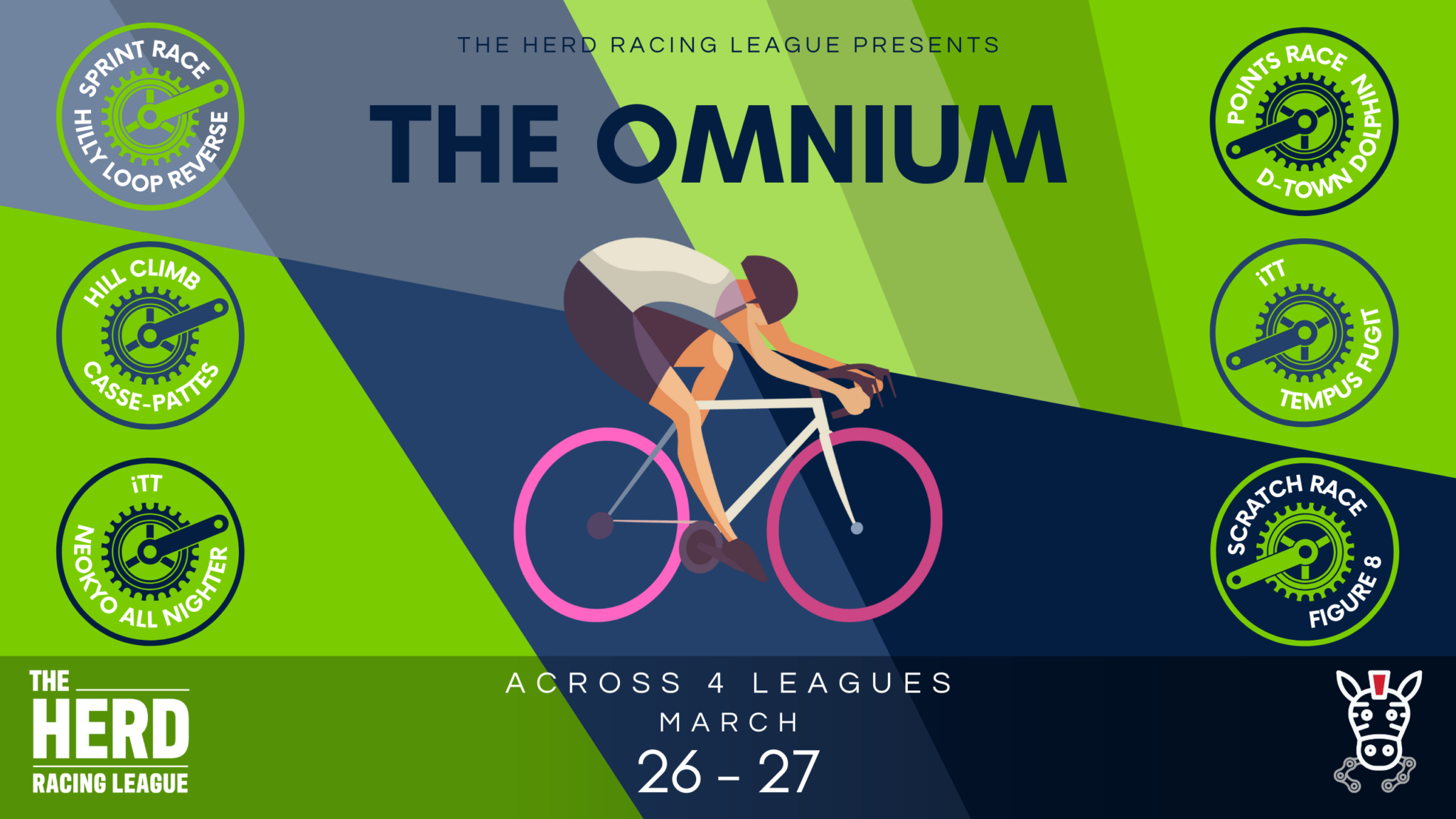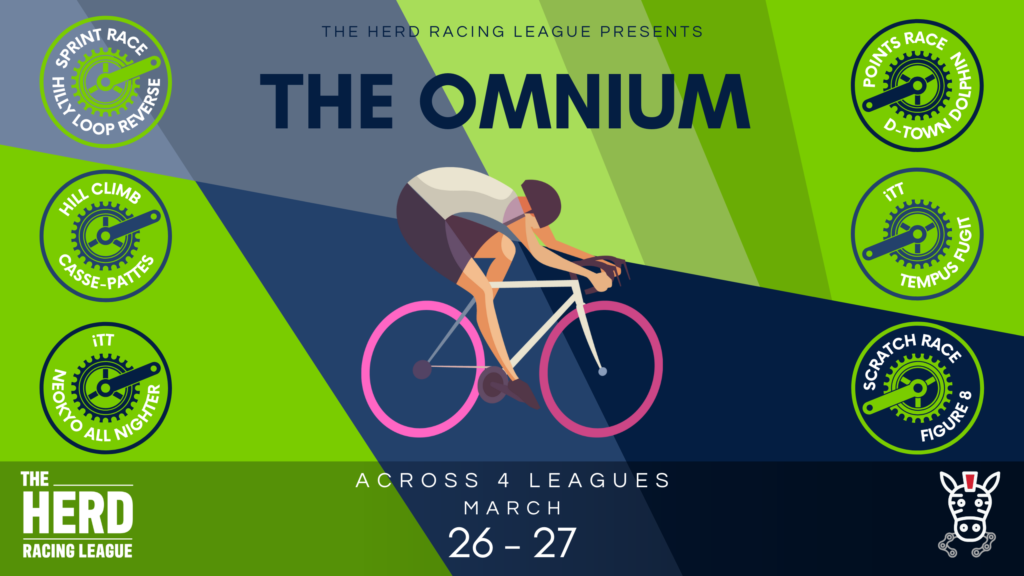 Good luck and have fun!