In my previous article about how steering with the Sterzo affected the ride distance up the Alpe, the first line was.: I hate you Zwift! (But I love you more…)
I'm not sure if it was a coincidence or Zwift trying to let me now they don't like those kind of statements, but when I logged on for my next steering ride to get some data for this article, I was on a 25km trial! (Since Zwift always are friendly to me and they know I love them more than I hate them it was probably just the monthly returning issue with my iOS subscription payment not being transferred to my Windows setup automatically. But the timing was impeccable!)
So, what was the goal of this test ride?
Initially I had planned on a recovery ride around Watopia this Thursday. But when I saw that France was on the guest world menu I sort of convinced myself that a "recovery ride" up Mont Ventoux while trying to steer the optimal line would be a great idea… and selected Ven-Top as the route. I then hopped on the old Trek, with some friendly blue flashes from the Sterzo indicating that at least one of us was up for the job.
I have climbed Alpe du Zwift some 100 times (a 500th Anniversary Alp group ride is the goal within a year) and can recall all the corners in my sleep. Mont Ventoux is still new to me and the Zwift Companion App was a big help getting the correct position for the next corner coming up.
On the way up I discovered that there's quite a few long turns on the route and was positive that the optimum line would make a difference.
At the top with 4km left of my 25km trial I noted that the optimal line saved approximately 200 meters over 20km!
With that new knowledge my brain was already working on this article but I still needed some data for the same ride, but steering for the worst line.
Of course I couldn't deviate from my usual Friday BoOCD2000 ride so no testing Friday (but got the see the Alp) and Saturday is almost always a triple Alp for me. (This Saturday got slightly out of hand, something with 4424 meters that I hadn't planned on but suddenly found myself in.)
Finally Sunday, and what else to do than another "recovery ride" on Ven-Top, this time steering for the worst line.
It was a great ride up this amazing new part of Zwift. Lots of great riders on the climb, and for some weird reason my legs felt great.
On the top I got the result of picking "the wrong line". It was around 200 meters longer compared to the non-steering line, and 400 meters longer compared to steering for the optimal line.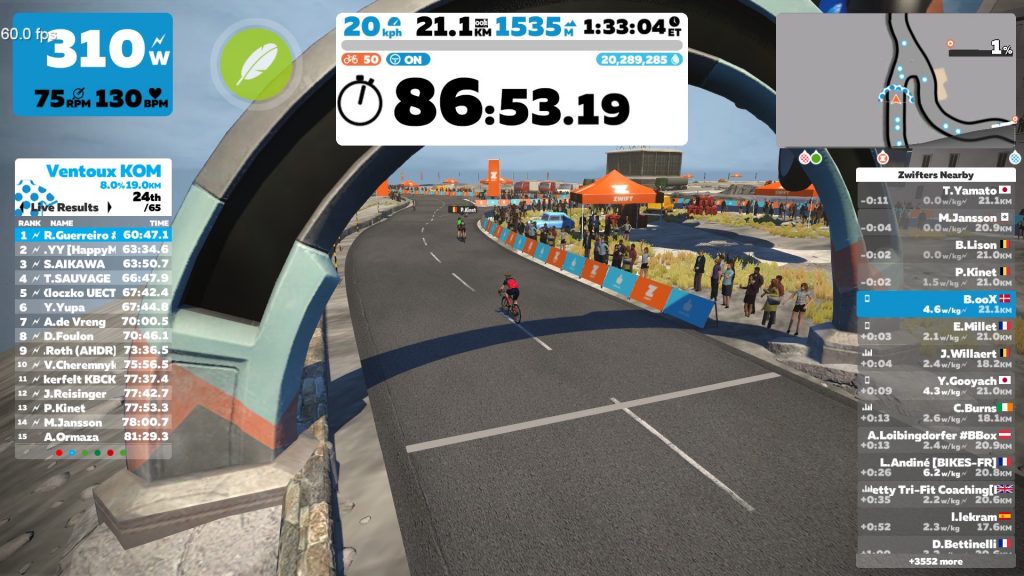 The screenshots from Zwift are shot at around the same point but from different views. But the screenshots from Garmin should be within a few meters and confirms the distances.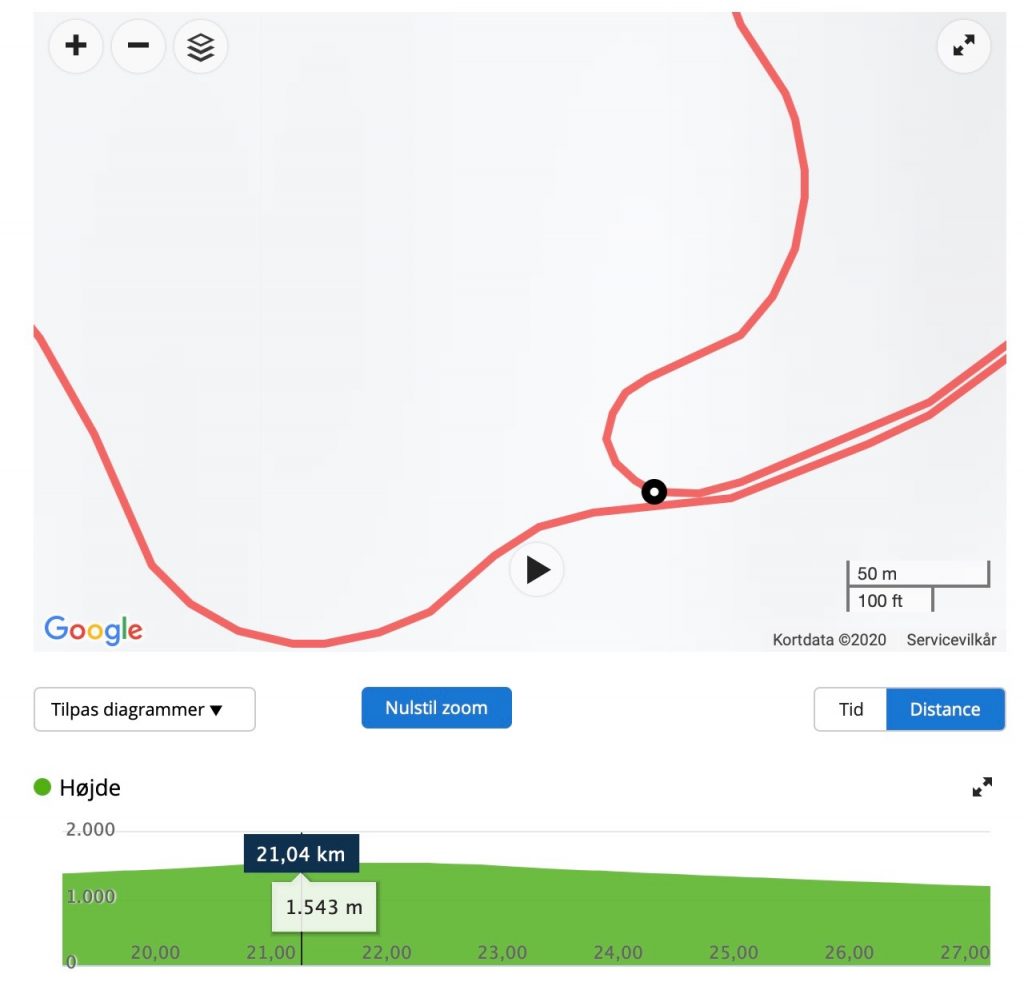 The distances from Garmin:
Optimum line: 20,81km
No steering: 21,04km
Worst line: 21,24km
The conclusion must again be: yes steering in Zwift affects your distance. This time it's +/- 200 meters over 20km. That's a big number if you ask me, at least if you are trying to be the first crossing the line.
Again this is no scientific test, just me having fun – and maybe some pain. Go have fun and do your own test and Ride On!
(Ohhh… there might be a slight bonus here at the end. On my way down I decided to change my position from side to side constantly to see if the GPS data uploaded to Garmin from Zwift would represent this. Honestly, not in my wildest dreams I would have thought it would be visible on the map, but if you look at the screenshot from Garmin it seems like something is going on! That's pretty awesome if that's the case…)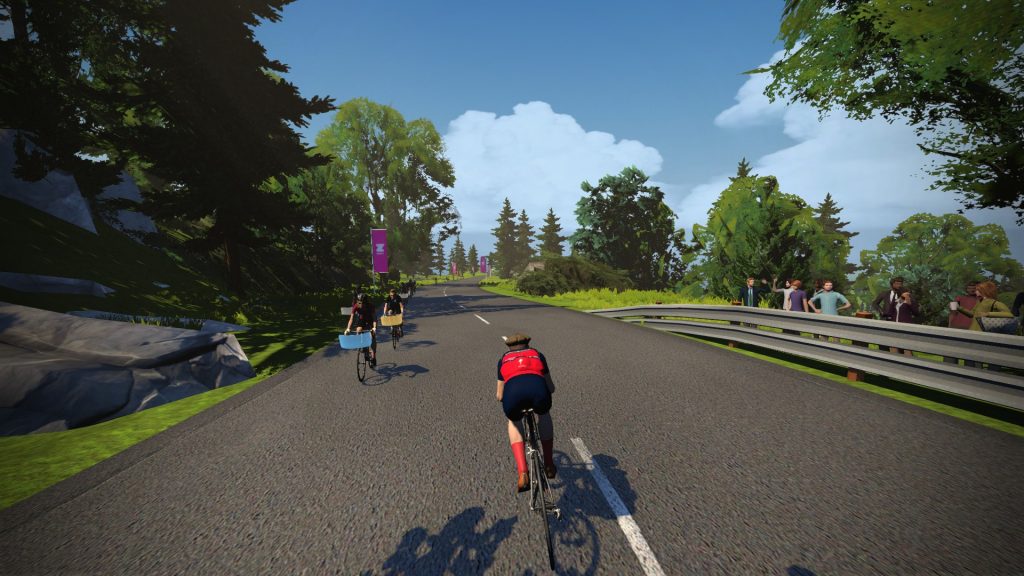 Questions or Comments?
Share below!