Zwift + Elite have released a required update for the Sterzo Smart steering device. Notice was posted in the Zwift forum on June 4th and now, once you've installed Zwift's latest update (version 1.14.0) you'll get the following warning if you try to pair a Sterzo to the game with the old firmware: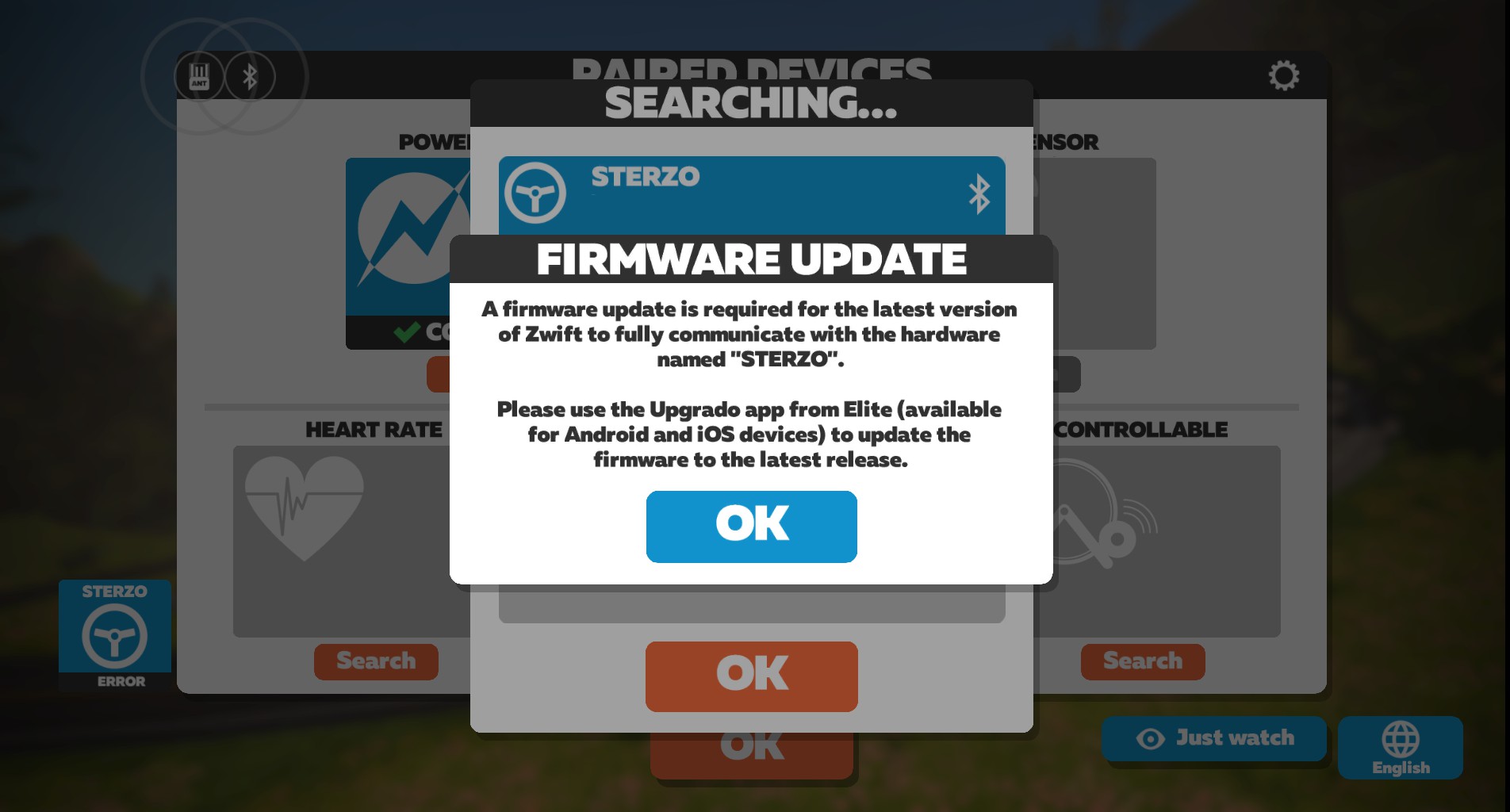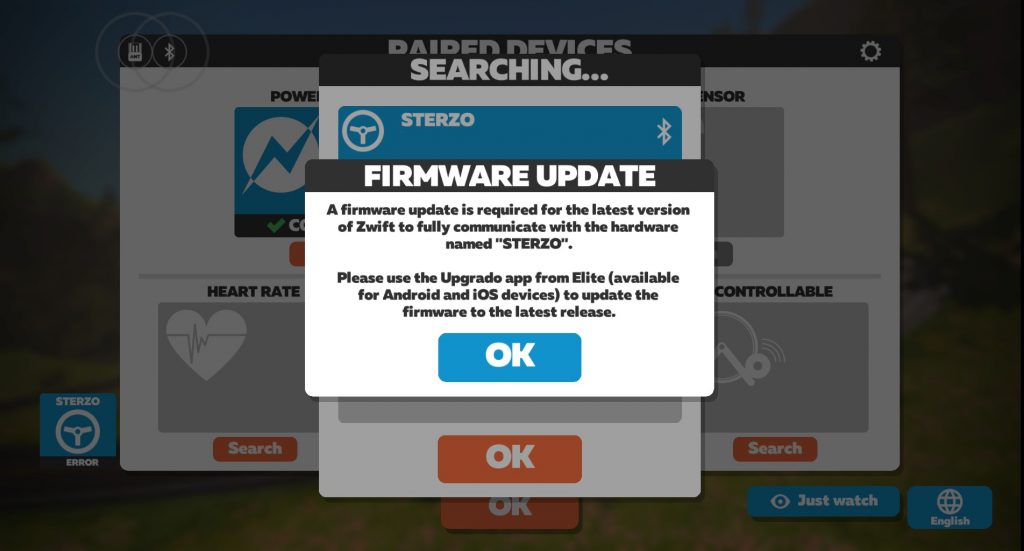 Why the Update?
According to Zwift's forum posts, this update is being rolled out for two reasons:
It improves and simplifies the initial pairing procedure. It especially helps the reconnection process should the Sterzo Smart ever disconnect.
Security improvements were made to deter hacks to the Sterzo system. There were people hacking and selling fake Sterzos.
Installing the Upgrade
To upgrade your Sterzo's firmware, you'll need to install Elite's "Upgrado" app (available on iOS and Android), create an account, connect to your Sterzo, and upgrade its firmware. Here are some screenshots of that process:
Here's a video from our favorite Aussie lama explaining the upgrade process and sharing Shane's views on this news and other thoughts Zwift steering related:
Questions or Comments?
Share below!