Elite Drivo II
Direct Drive Trainer

The Drivo II is Elite's successor to its original and very capable Elite Drivo. This second generation makes a slight improvement on power accuracy and responsiveness. The Drivo II is no longer in production, having been replaced by the lower-priced Direto XR.
Key Specs
MSRP: $1199 USD
Accuracy: +-0.5%
Flywheel: 6
Max Wattage: 2300 W
Max Incline: 24%
Where to Buy
This trainer is no longer in production, but you may find a good deal on used or old stock.
More Details
Brand:

Year Released: 2018 (No longer in production)
Axle Compatibility: 130/135mm quick release, 12x142 and 12x148 thru-axle
Requires Calibration
Weight: 19kg
Cadence: Built in
Communication: ANT+ and Bluetooth
Physical Dimensions: 29" x 11" (76 cm x 79 cm)
Overall Rating

4.5 stars
based on 8 reviews
Easy setup
75%
Accurate power
88%
Realistic inertia
75%
Well-built
75%
Helpful support
13%
Portable/storable
13%
Quiet
63%
Budget-friendly
0%
ELITE DRIVO 2 from mandrax September 26, 2020 


Précis, puissant, réaliste, performant. Dommage que le modèle s'arrête. Au top.

Easy setup Accurate power Realistic inertia Quiet

Elite Drivo II from xturer September 10, 2020 


Easy installation and connection to Zwift. In ERG mode for workouts is a extremly slow. Accuracy compared to Garmin Vector Duo is + 8% more !!! (not accepted as a dealer exchange complaint). No other issue in about 100 hours of use.

Easy setup
Elite Drivo II review from Lancashire Larry September 9, 2020 


Was easy to assemble and get going for use with Zwift. Difficult to get level balanced to prevent support legs rocking - however, this does not seem to affect actual use of the trainer. In use it is solid and has reassuring feel when out of the saddle giving it some. Power readings are consistent and I think that the lag between Zwift and the trainer is due to poor broadband connection rather than anything else. Have had about six months so I would estimate around 2000miles of riding and no issues.

Easy setup Accurate power Realistic inertiaWell-built Quiet
Elite Drivo II from mgfjd123 September 8, 2020 


The trainer reacts fast during sim rides. The uphills and downhills are instantly on Zwift. Erg mode can be tricky under 10s sprints but good enough for interval training. Unit is reliable and it always works. I use my trainer in Bluetooth mode.

Easy setup Accurate power Realistic inertiaWell-built Quiet
Best smart trainer from JuanO September 8, 2020 
Easy setup Accurate power Realistic inertiaWell-built Helpful support Portable/storable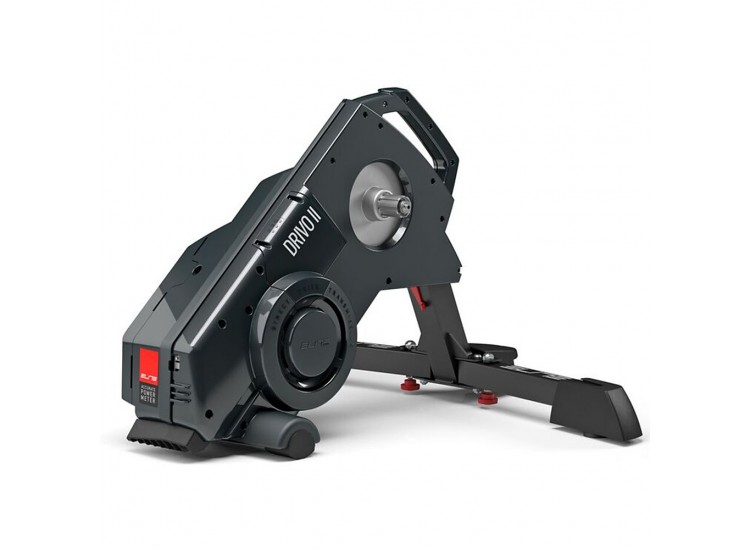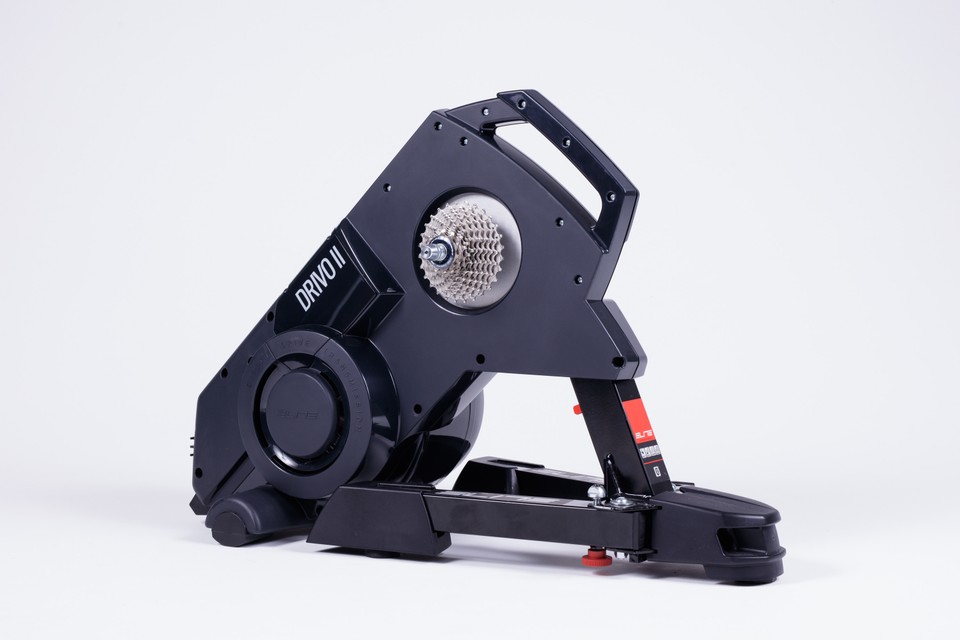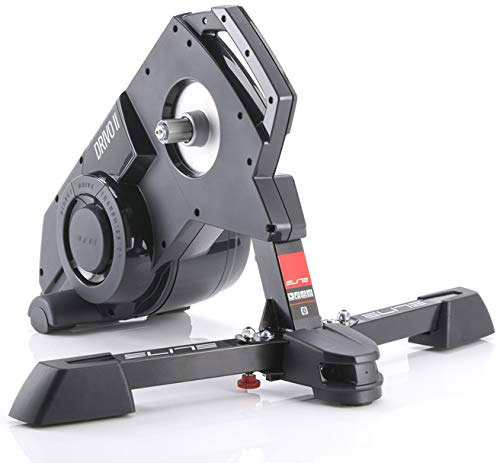 More Elite Drivo II Reviews
Own this trainer? Post a review!
ELITE DRIVO 2 from mandrax September 26, 2020 


Précis, puissant, réaliste, performant. Dommage que le modèle s'arrête. Au top.

Easy setup Accurate power Realistic inertia Quiet

Elite Drivo II from xturer September 10, 2020 


Easy installation and connection to Zwift. In ERG mode for workouts is a extremly slow. Accuracy compared to Garmin Vector Duo is + 8% more !!! (not accepted as a dealer exchange complaint). No other issue in about 100 hours of use.

Easy setup
Elite Drivo II review from Lancashire Larry September 9, 2020 


Was easy to assemble and get going for use with Zwift. Difficult to get level balanced to prevent support legs rocking - however, this does not seem to affect actual use of the trainer. In use it is solid and has reassuring feel when out of the saddle giving it some. Power readings are consistent and I think that the lag between Zwift and the trainer is due to poor broadband connection rather than anything else. Have had about six months so I would estimate around 2000miles of riding and no issues.

Easy setup Accurate power Realistic inertiaWell-built Quiet
Elite Drivo II from mgfjd123 September 8, 2020 


The trainer reacts fast during sim rides. The uphills and downhills are instantly on Zwift. Erg mode can be tricky under 10s sprints but good enough for interval training. Unit is reliable and it always works. I use my trainer in Bluetooth mode.

Easy setup Accurate power Realistic inertiaWell-built Quiet
Best smart trainer from JuanO September 8, 2020 
Easy setup Accurate power Realistic inertiaWell-built Helpful support Portable/storable
Awesome Smart Trainer from Mhavo September 5, 2020 


Very realistic road feel and my power numbers are the same as when I ride outdoors.

Accurate power Realistic inertiaWell-built Quiet
Elite Drivo II from Tjbarnes September 4, 2020 


Love my Elite Drivo II. Well built and quiet.

Easy setup Accurate power Realistic inertiaWell-built Quiet
Overkill, but so good! from MattyP August 27, 2020 


The most accurate trainer on the market, I'll never stress it to it's maximum capability, but it stresses me to mine.

Accurate power Well-built