Elite Drivo
Direct Drive Trainer

The Drivo was Elite's premium (and only) direct-drive smart trainer when it was released. With distinctive styling, near-silent operation, and super-precise power, the Drivo quickly gained a reputation as a premium trainer. It is no longer in product, having been replaced by the Drivo II.
Key Specs
MSRP: $1199 USD
Accuracy: +-1%
Flywheel: 13.2lb
Max Wattage: 2000 W
Max Incline: 24%
Where to Buy
This trainer is no longer in production, but you may find a good deal on used or old stock.
More Details
Brand:

Elite

Year Released: 2016 (No longer in production)
Axle Compatibility: 130/135mm quick release, 12x142 and 12x148 thru-axle
Requires Calibration
Cadence: Sensor included
Communication: ANT+ and Bluetooth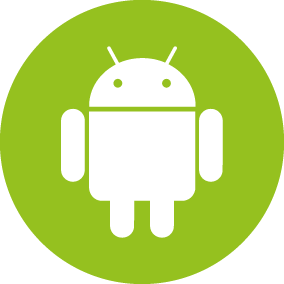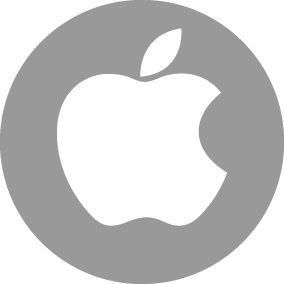 Support App: myETraining
Overall Rating

4.3 stars
based on 6 reviews
Easy setup
83%
Accurate power
100%
Realistic inertia
67%
Well-built
83%
Helpful support
50%
Portable/storable
33%
Quiet
67%
Budget-friendly
50%
Supplementary and Winter training from gprior September 13, 2020 


I find this trainer easy to use and set up via PC, tablet and or android. It is compatible with many other apps such as fit bit, Garmin etc. Its ideal for all users around the world for jumping on to maintain and improve fitness during the season and out of season. This may be when the weather is bad, days get shorter or restrictions for example due to covid and allows users to maintain that exercise regime. Support is always at hand, with professional prompt and expert response as small as any question may be. Thank you elite.

Easy setup Accurate power Realistic inertiaWell-built Helpful support Portable/storable Quiet Budget-friendly

Good trainer but noisy from TheoJ September 9, 2020 


The belt runs dry every now and then and then starts squeeking. It is also a bit slow in reacting to power differences, especially in low power ranges.

Accurate power
Elite drivo first gen review from RayGir September 8, 2020 


The first gen of elite drivo was #1 when released a few years ago but by today standard, this trainer is pretty loud and the change in resistance is pretty harsh compared to wahoo kickr and tacx neo.
Still connect rapidly on apple tv 4k and still works well after a few years of use

Easy setup Accurate power Well-built Helpful support Portable/storable
DRIVO gets the job done without the hype from GC September 8, 2020 


The Drivo (hardware) was easy to set up and pretty well worked flawlessly since.
Software and support programs were not so good IMO, so i never used them much.
I have had to replace the power adapter recently, that was a trip to the local specialist electrical store for a compatible adapter.
I use it with Zwift. I also use Powertap P1 pedals (power meter) on the bike and Garmin 810 headset to track the power data. Allowing for a couple of seconds data delay the Drivo compares nicely with Powertap pedals. I don't do any spin up/down nor do I calibrate the Drivo. I do calibrate the power pedals though.

Quiet: I borrowed a Wahoo Kickr circa2016 for a few days. My god that is noisy compared to the Drivo. My family stopped complaining about the Drivo! IMO the best way to quieten a trainer is put it on a concrete floor.

Easy setup Accurate power Realistic inertiaWell-built Quiet Budget-friendly
Elite Drivo – Well-built, fussless from Rod September 8, 2020 


The first generation Drivo has been criticized for slow gradient changes. This does make it ill-suited to ERG workouts that incorporate very short intervals (10 seconds or less). Elite will work with purchasers to fine-tune the gradient change speed, but I have left it as it is because it suits the way I ride in real life. The best thing about the Drivo is it does not need calibration: hop on and go. And the only maintenance required has been lubing the main belt, which gets a little noisy when dry, but that is very quick and easy to do.

Easy setup Accurate power Realistic inertiaWell-built Helpful support Quiet Budget-friendly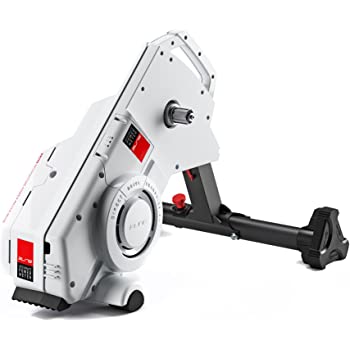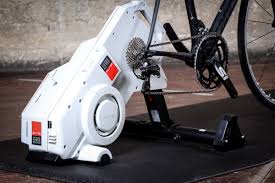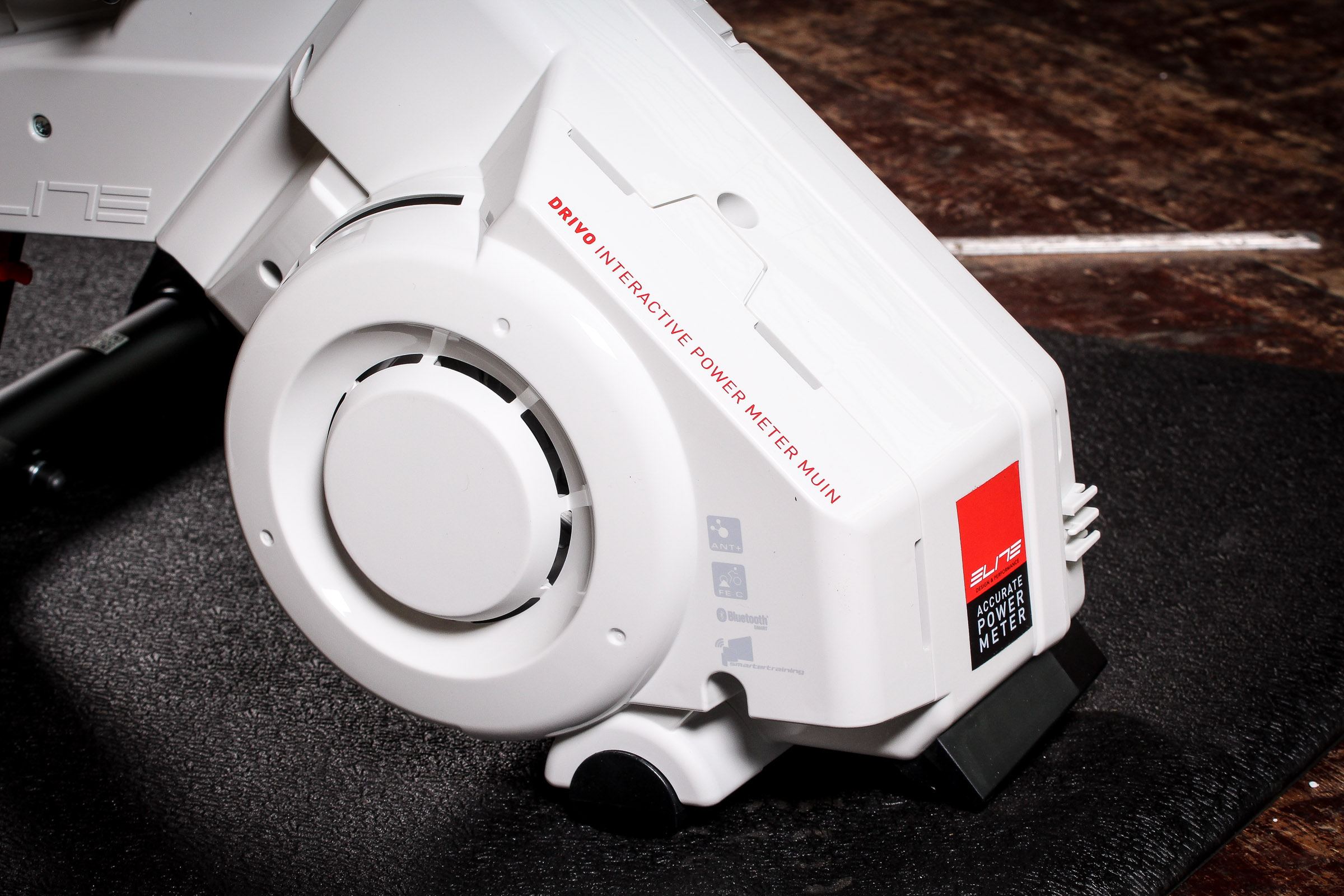 Own this trainer? Post a review!
Supplementary and Winter training from gprior September 13, 2020 


I find this trainer easy to use and set up via PC, tablet and or android. It is compatible with many other apps such as fit bit, Garmin etc. Its ideal for all users around the world for jumping on to maintain and improve fitness during the season and out of season. This may be when the weather is bad, days get shorter or restrictions for example due to covid and allows users to maintain that exercise regime. Support is always at hand, with professional prompt and expert response as small as any question may be. Thank you elite.

Easy setup Accurate power Realistic inertiaWell-built Helpful support Portable/storable Quiet Budget-friendly

Good trainer but noisy from TheoJ September 9, 2020 


The belt runs dry every now and then and then starts squeeking. It is also a bit slow in reacting to power differences, especially in low power ranges.

Accurate power
Elite drivo first gen review from RayGir September 8, 2020 


The first gen of elite drivo was #1 when released a few years ago but by today standard, this trainer is pretty loud and the change in resistance is pretty harsh compared to wahoo kickr and tacx neo.
Still connect rapidly on apple tv 4k and still works well after a few years of use

Easy setup Accurate power Well-built Helpful support Portable/storable
DRIVO gets the job done without the hype from GC September 8, 2020 


The Drivo (hardware) was easy to set up and pretty well worked flawlessly since.
Software and support programs were not so good IMO, so i never used them much.
I have had to replace the power adapter recently, that was a trip to the local specialist electrical store for a compatible adapter.
I use it with Zwift. I also use Powertap P1 pedals (power meter) on the bike and Garmin 810 headset to track the power data. Allowing for a couple of seconds data delay the Drivo compares nicely with Powertap pedals. I don't do any spin up/down nor do I calibrate the Drivo. I do calibrate the power pedals though.

Quiet: I borrowed a Wahoo Kickr circa2016 for a few days. My god that is noisy compared to the Drivo. My family stopped complaining about the Drivo! IMO the best way to quieten a trainer is put it on a concrete floor.

Easy setup Accurate power Realistic inertiaWell-built Quiet Budget-friendly
Elite Drivo – Well-built, fussless from Rod September 8, 2020 


The first generation Drivo has been criticized for slow gradient changes. This does make it ill-suited to ERG workouts that incorporate very short intervals (10 seconds or less). Elite will work with purchasers to fine-tune the gradient change speed, but I have left it as it is because it suits the way I ride in real life. The best thing about the Drivo is it does not need calibration: hop on and go. And the only maintenance required has been lubing the main belt, which gets a little noisy when dry, but that is very quick and easy to do.

Easy setup Accurate power Realistic inertiaWell-built Helpful support Quiet Budget-friendly
Elite Drivo from Rick September 8, 2020 


I've used it extensively since 2016 and never had a problem.

Easy setup Accurate power Realistic inertiaWell-built Quiet