Elite Direto X
Direct Drive Trainer

Building on the Direto II, the X makes some modest spec improvements, including increased power accuracy and incline simulation. It's also a bit quieter than the Direto II.
The Direto X has been replaced by the Direto XR and is no longer considered part of Elite's "official range", although it is still being produced for specific clients/markets.
Key Specs
MSRP: $899 USD
Accuracy: +-1.5%
Flywheel: 9.26
Max Wattage: 2100 W
Max Incline: 18%
Where to Buy
This trainer is no longer in production, but you may find a good deal on used or old stock.
More Details
Brand:

Elite

Year Released: 2019 (No longer in production)
Axle Compatibility: 130/135mm quick release, 12x142 and 12x148 thru-axle
Requires Calibration
Weight: 15kg
Communication: ANT+ and Bluetooth
Physical Dimensions: 33" x 25" (64 cm x 65 cm)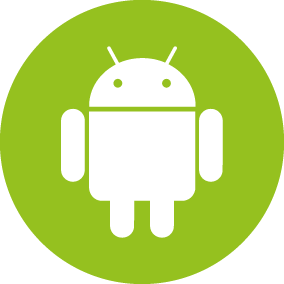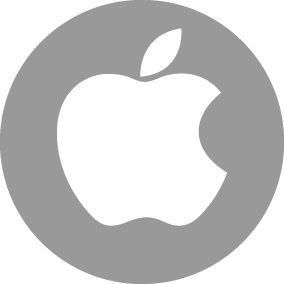 Support App: myETraining
Overall Rating

4.3 stars
based on 19 reviews
Easy setup
84%
Accurate power
63%
Realistic inertia
47%
Well-built
74%
Helpful support
32%
Portable/storable
42%
Quiet
42%
Budget-friendly
37%
Very good value, great with Zwift, really hinky software though from ChanS September 30, 2020 


Bought this when my preferred shop was going OOB and I had "points" to burn. Had previously tried an Elite wheel-on trainer and was not impressed, though that's not an issue with Elite--wheel-on just didn't feel realistic.

Wow, does this direct drive "smart" trainer make a world of difference. Extremely quiet, doesn't burn through tires, very realistic feel. It's also gotten me addicted to Zwift, which really leverages the benefits of "smart" trainer to adjust the resistance as the simulated course grade increases/decreases.

Setup and pairing was a breeze and I've been using it 18 months, 1000+ "miles", no issues whatsoever.

Only thing I'd knock is that the companion software is lame--PC "app", not a full program, very limited features, calibrating is hard to find, just a really poor software product.

While I would have preferred a Kickr in order to also get the Climb and was willing to spend that extra money at the time (it was sold out), this has proven to be a very good value and I'm happy with the purchase.

Easy setup Accurate power Realistic inertiaWell-built Portable/storable Quiet
Elite Diretto X is good from Salvo September 24, 2020 


The only flaw is the slow ERG mode

Easy setup Accurate power Realistic inertia
Elite Direto X – a very robust and quiet trainer from Lines61 September 17, 2020 


I was using a Elite Real Axiom for years. Now with the Direto X, I have all the communication options (ANT+, Bluetooth) I need. The trainer is quiet; changes in power are smoothand it is easy to fix a new bike. The ride feels very realistic

Easy setup Realistic inertiaWell-built Quiet
Match Made & ZwiftIn' from Crit Whit September 16, 2020 


Prior the uprising of the C-19 Pandemic, getting a Smart Trainer was only a figment of my imagination. As the numbers of C-19 Cases and Deaths began to rise, that figment continued to become a reality. As I began wanting to continue riding and realizing this pandemic was real, the search began. Coming across the Elite Direto X was a Match Made in Heaven and it has been perfect for Zwiftin'. The integrated power meter option is a God Send and if I desire to use my crank arm meter or the integrated I just love. The data isn't too far off thus the represented numbers on the screen are very accurate. The set-up and connectivity was flawless simply ensuring I watched a few Smart Trainer Youtube videos to make sure I had everything I needed and therefore doing my very on Youtube video sharing my experience was a blast. Having done over 80 races/events I haven't had any smart trainer issues. The sound is slightly loud, but I think it's the accusative of where I have the trainer placed in my living room. Overall, the Elite Direto X Smart Trainer was reasonably priced compared to its counterparts with better output numbers within its sect of trainers - I truly adored. This trainer is truly a go too and any upgrades Elite presents to the consumer will only improve. A+ Rating!!!

Easy setup Accurate power Well-built Budget-friendly
So happy from nickhandson September 12, 2020 


Was supposed to get a neo but in the end I opted for Direto elite x...The only problem I had was setting up the heart rate with my Garmin fenix and zwift...Apart from that I love the trainer and the concept of zwift....

Easy setup Accurate power Realistic inertiaWell-built Portable/storable Quiet Budget-friendly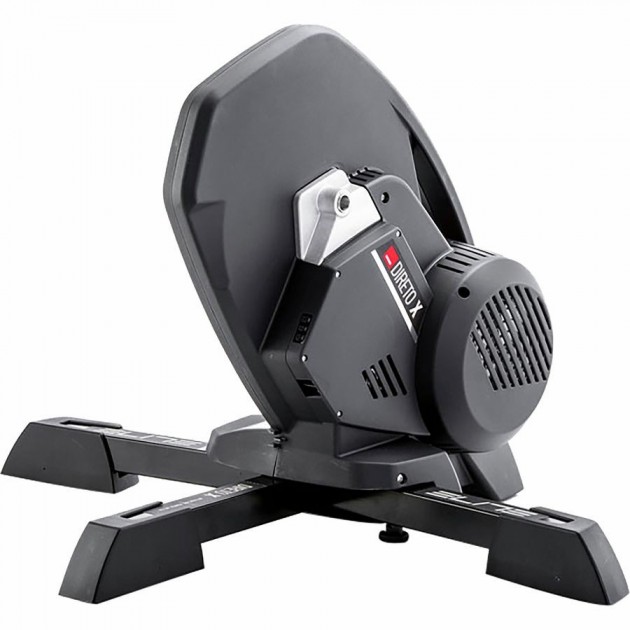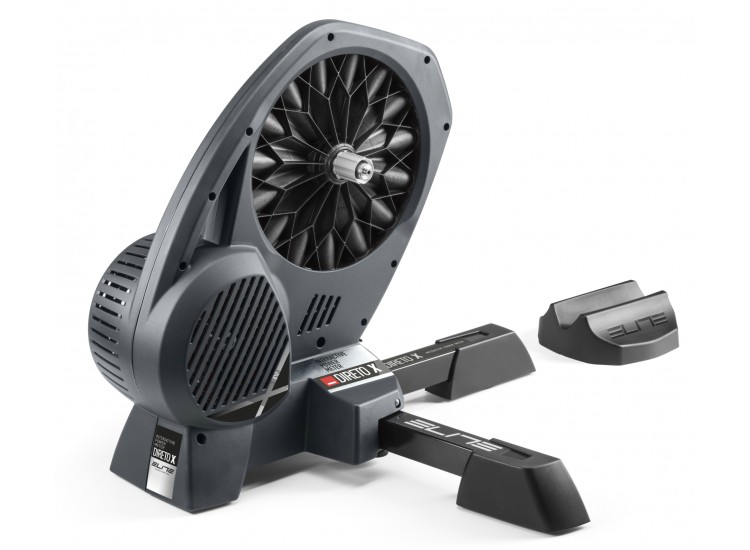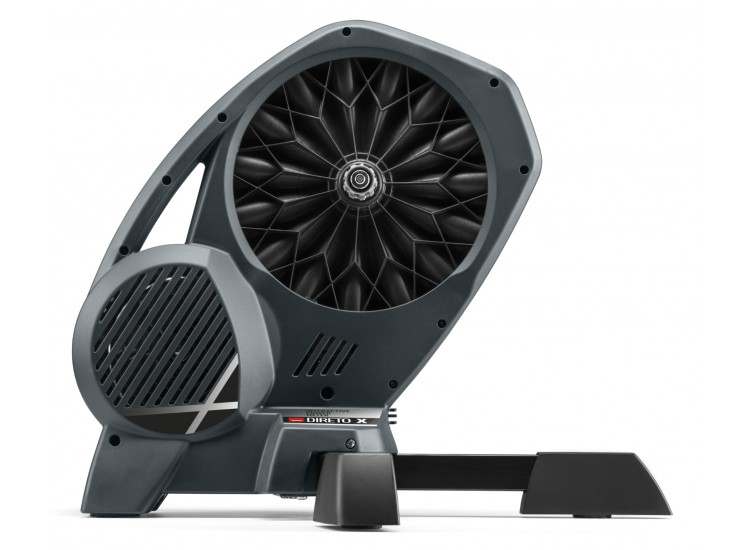 More Elite Direto X Reviews
Own this trainer? Post a review!
Very good value, great with Zwift, really hinky software though from ChanS September 30, 2020 


Bought this when my preferred shop was going OOB and I had "points" to burn. Had previously tried an Elite wheel-on trainer and was not impressed, though that's not an issue with Elite--wheel-on just didn't feel realistic.

Wow, does this direct drive "smart" trainer make a world of difference. Extremely quiet, doesn't burn through tires, very realistic feel. It's also gotten me addicted to Zwift, which really leverages the benefits of "smart" trainer to adjust the resistance as the simulated course grade increases/decreases.

Setup and pairing was a breeze and I've been using it 18 months, 1000+ "miles", no issues whatsoever.

Only thing I'd knock is that the companion software is lame--PC "app", not a full program, very limited features, calibrating is hard to find, just a really poor software product.

While I would have preferred a Kickr in order to also get the Climb and was willing to spend that extra money at the time (it was sold out), this has proven to be a very good value and I'm happy with the purchase.

Easy setup Accurate power Realistic inertiaWell-built Portable/storable Quiet
Elite Diretto X is good from Salvo September 24, 2020 


The only flaw is the slow ERG mode

Easy setup Accurate power Realistic inertia
Elite Direto X – a very robust and quiet trainer from Lines61 September 17, 2020 


I was using a Elite Real Axiom for years. Now with the Direto X, I have all the communication options (ANT+, Bluetooth) I need. The trainer is quiet; changes in power are smoothand it is easy to fix a new bike. The ride feels very realistic

Easy setup Realistic inertiaWell-built Quiet
Match Made & ZwiftIn' from Crit Whit September 16, 2020 


Prior the uprising of the C-19 Pandemic, getting a Smart Trainer was only a figment of my imagination. As the numbers of C-19 Cases and Deaths began to rise, that figment continued to become a reality. As I began wanting to continue riding and realizing this pandemic was real, the search began. Coming across the Elite Direto X was a Match Made in Heaven and it has been perfect for Zwiftin'. The integrated power meter option is a God Send and if I desire to use my crank arm meter or the integrated I just love. The data isn't too far off thus the represented numbers on the screen are very accurate. The set-up and connectivity was flawless simply ensuring I watched a few Smart Trainer Youtube videos to make sure I had everything I needed and therefore doing my very on Youtube video sharing my experience was a blast. Having done over 80 races/events I haven't had any smart trainer issues. The sound is slightly loud, but I think it's the accusative of where I have the trainer placed in my living room. Overall, the Elite Direto X Smart Trainer was reasonably priced compared to its counterparts with better output numbers within its sect of trainers - I truly adored. This trainer is truly a go too and any upgrades Elite presents to the consumer will only improve. A+ Rating!!!

Easy setup Accurate power Well-built Budget-friendly
So happy from nickhandson September 12, 2020 


Was supposed to get a neo but in the end I opted for Direto elite x...The only problem I had was setting up the heart rate with my Garmin fenix and zwift...Apart from that I love the trainer and the concept of zwift....

Easy setup Accurate power Realistic inertiaWell-built Portable/storable Quiet Budget-friendly
A very solid trainer from Elite from matt_Z September 12, 2020 


Aftef several months of punishment the power data is always accurate and inclines do come in to bite the legs. To date I have no issues to report and am happily using it regularly on zwift. Very happy with my purchase.

Easy setup Accurate power Well-built Quiet
Direto X – Great Trainer x Cost from Luiz Pipa September 9, 2020 


Using Direto X trainer since Mrach 2020, this trainer is a great surprise. The watts capabilties is much higher above my capabilities, react very well to Zwift inclines, fast connect to bluetooth and ANT equipments … zero complaints.

Easy setup Accurate power Realistic inertiaWell-built Helpful support Portable/storable Quiet Budget-friendly
Good but could be great from Trevot September 9, 2020 


The Elite Direto X checks all the main boxes you could have when looking at performance of a smart trainer. Good accuracy, slope sim max, decent road feel. It definitely is much better than the Suito if you are racing or doing any serious miles with Zwift. There are however a few improvements that could be made which is why the Direto XR was launched I'm sure. The need for a cassette wasn't a huge issue, but will set you back another $40-$60 for a tool and cassette along with an extra 5-15 minutes depending on your mechanic skill level. Erg mode on the device is ok, but you can quickly get into using a lot of muscle to turn the flywheel if your cadence drops. If you race or do high effort training on the Direto X, be prepared to put some weights on your trainer mat as the unit can move a bit when sprinting. Overall happy with the unit and the price. I would consider purchasing a different trainer brand in the future, but it is good enough I would also consider buying from Elite again with the Direto XR.

Well-built
My first smarttrainer: Elite Direto X from Jeroends September 9, 2020 


I have my Elite Direto X now almost one year, and have used it quite consistently throughout the winter and the Covid period. I got the Direto X because I wanted a mid-range trainer that would last. The alternative I had in mind was the Tacx Flux which was a bit cheaper at the time. However I heard there were some issues with reliability for some users so I decided to try something else. Also, the DIreto had a bit better specs: could simulate a bit higher slopes and I believe had a bit better power accuracy as well.
The installation was super simple, and it connected immediately to my laptop. As a complete newbie, I struggled a bit in the beginning to get my HR monitor working, as I did not realise I needed a separate ANT+ dongle to connect my Garmin HR monitor to the DIreto. Later however, I ditched using the laptop as I found that casting the screen from my Phone to an external monitor works much better then my outdated laptop. And as a bonus I found out that my phone (Oneplus 6) actually has ANT+ functionality, so I could have saved a few bucks on the ANT+ dongle. Oh well...
I did almost 3000 km in total, and used it to simply explore Watopia, some first real training programs, as well as some Zwift races. Since I've been using the Elite DIreto X, I've lost connection maybe 2 times in total. Both times I was doing a meetup with a friend and connection came back when restarting zwift. I'm not sure but it seems a software glitch that was fixed later on, and not related to the trainer itself. I would say the trainer never let me down. I like that it is super stable, even in full sprint I don't have any doubts that it will stay firmly on the floor. I have no comparison but I've heard some other trainers are slightly more quiet than the Direto X. All I can say is that to me it really doesn't make a lot of noise at all, especially when comparing to my old Tacx roller trainer (not a smarttrainer).

In conclusion: I am very happy with the Direto X and would recommend to anyone who wants to start from zero as I did.

Easy setup Accurate power Realistic inertiaWell-built
My first smart trainer from Oxy11 September 9, 2020 


Dirt X has changed my weekly training

Easy setup Well-built
Elite Direto X from tomgakes September 9, 2020 


Very responsive in simulation mode and very accurate. Perfect for racing. Response time in ERG mode is a bit slow which can be annoying for short intervals but feels steady on longer intervals. Trainer is powerful enough for any situation.

Easy setup Accurate power Realistic inertiaWell-built Helpful support Portable/storable Quiet
Well-built, solid trainer from matti September 8, 2020 


Overall I'm quite satisfied with this trainer, however I had some issues with power accuracy, but w Elite support appeared to be very helpful, so we managed to solve the problem.
The trainer is solid, well-built piece of machine, the setup and connection was easy and without any problems.

Easy setup Well-built Helpful support
DiretoX from andreavergani01 September 8, 2020 


It is my first interactive trainer. I'm really satisfied both by the experience and by the results (as during lockdown I improved my VO2Max 15% more than ever!).
I do not have comparison with higher level models, but the only improvements I would recommend are: in ERG mode reducing fluctuation when changing power, reliability of the cadence sensor (at the end I use an external one), and some confusion when connecting to Zwift Fec mode (sometimes Zwift has lost preferences and takes a wrong setting).
I would also appreciate some easier set up when changing bycicle if different are to be used because different bycicles.

Accurate power Quiet
Direto x from Cboisne September 8, 2020 
Easy setup Helpful support Portable/storable Budget-friendly
Elite Direto X from quick-flash September 6, 2020 


After using Direto, Direto II, now the Direto X has been in use since the beginning of 2020. Elite seems to have succeeded in optimizing the problems with the previous models. However, cracking noises can also be heard with the Direto X when it is freewheeling. Elite Support has just sent me a repair kit for this. All in all an inexpensive device, but there is still a lot of room for improvement in terms of workmanship and quality control.

Easy setup Helpful support Portable/storable Budget-friendly
Direto X from cc67 September 5, 2020 


I've had it for a year now and put down 10,000+ km. Accurate, responsive, plenty of resistance, quiet.

Easy setup Accurate power Realistic inertiaWell-built Quiet

Just testing from Bopspe September 4, 2020 


So weird ride feeling, it is very slow to adjust the resistance.

Well-built Portable/storable Budget-friendly
Great Smart turbo and simple to setup from Denz September 4, 2020 


This is a great unit which feels solid and well built. I've road 1k flawless miles on this trainer. My only dislike/grumble is the way the resistance suddenly drops when cornering on steep climbs, limiting your ability to maintain a constant power/effort. Despite this I'd highly recommend it for the price.

Easy setup Accurate power Well-built Portable/storable
Direto X not so in deep review from Fabio Mux September 4, 2020 
Easy setup Accurate power Realistic inertia Helpful support Budget-friendly