You need a smart trainer to truly experience what Zwift has to offer. But picking out the best trainer for you can be a real challenge! Buying a smart trainer or smart bike is a significant investment, and Zwifters have to take into account factors like price, specifications (max incline, power accuracy), quality (ride feel, durability), and manufacturer support in order to make the best decision for their situation.
It's not hard to compare the basic specs of one trainer to another. But what about ease of setup? Do certain parts wear out after only one season? And how do you know what level of support the manufacturer is going to offer if you encounter a problem?
These are the questions we're attempting to answer with our new Smart Trainer Index. The goal of this summer project was to create the web's most exhaustive database of smart trainer specifications and reviews, and we've done it… with your help! The Index currently contains over 100 smart trainers and 1100 reviews.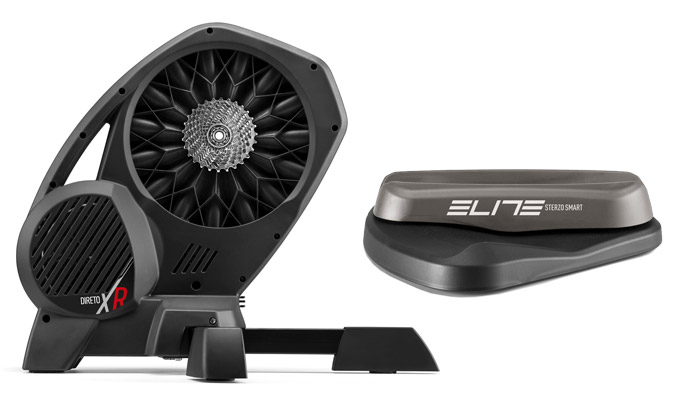 Congrats To Our Winner
First, a huge congratulations to James Colbeck of Scotland, who won the Elite Direto XR + Sterzo Smart giveaway! James was randomly chosen from the full list of Zwifters who submitted trainer reviews.
Thanks to all who posted a review – that shared information will help others make informed decisions in the months to come.
Top Lists
We've combined your review stats and other information to create three separate lists of top-ranked turbo trainers based on budget levels:
Exhaustive Lists
Looking to browse our full database of smart trainer specs and reviews? Here are our complete trainer lists:
Help Us Help You – Submit a Review
Please help make this resource more useful by reviewing any smart trainers you've owned:
Questions or Comments?
Share below!